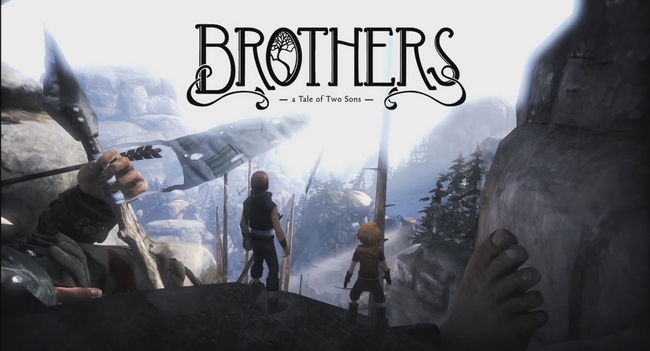 Microsoft first, back in 2004 came up with to sell cheap downloadable games for the Xbox through the service XBLA. Through this initiative, we are witnessing a renaissance indie scene on Steam and various Humble Indie Bundle. However, sometimes XBLA / PSN-producing projects and venerable companies when they want to experiment with new genres and formats. Often, these experiments seem more interesting than the AAA-blockbusters. Brothers: A Tale of Two Sons is just an example of such a game.
Swedish Starbreeze Studios is known primarily for its big games – Enclave, The Chronicles of Riddick: Escape from Butcher Bay, The Chronicles of Riddick: Assault on Dark Athena, The Darkness, Syndicate, Payday 2. Among these monsters Brothers – A Tale of Two Sons, very close to the spirit of indie games, looks like an alien. One can only admire the courage Starbreeze, reshivshiesya on such an unusual experience.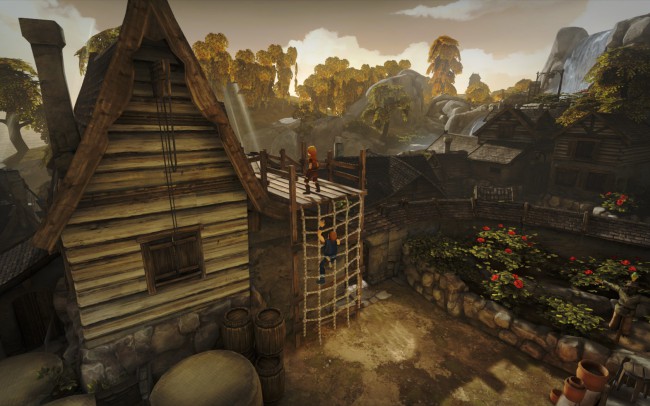 Moreover, the role of the game designer invited person is far enough from the games – the avant-garde Swedish director of Aramaic origin Joseph Perez . And he has managed to create a real fairy tale – a very simple, but surprisingly touching.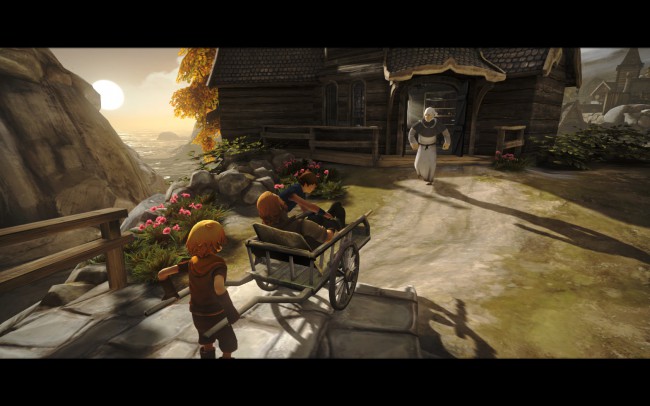 Brothers: A Tale of Two Sons – this game trip. The two brothers are sent to the ends of the earth to find the "water of life", the medicine for his sick father. This way they do not go alone, but if they're willing to pay the price you ask for the road?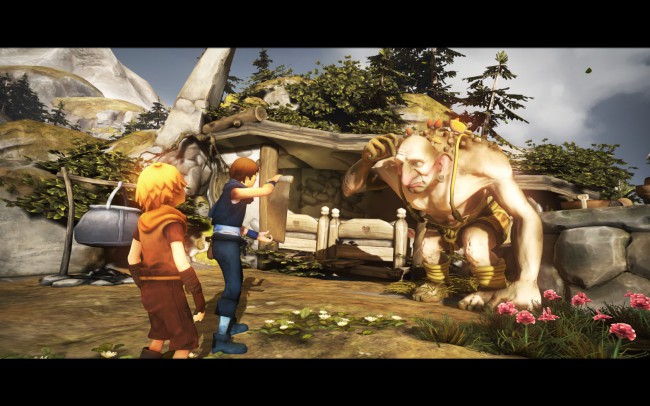 The brothers really can not do without each other. Junior can prolazit in hard to reach areas, and the senior operate heavy objects and mechanisms. Gameplay solution simply brilliant – you control two brothers at the same time. The left analog stick and the trigger is responsible for the senior, right stick and trigger – for Bush. And yes, for PC games need a controller with support for XInput – Microsoft Xbox 360 Controller for Windows is perfect.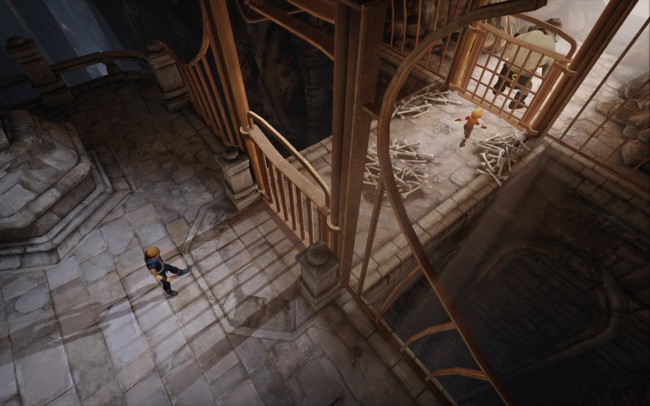 At first, a non-synchronous control is confusing. While one brother, say, run a drawbridge, the other is to get across the gap and fix it. One turns the gate, the other pushes the lever. One climbs the rope, the other controls the crane, etc. etc. Plus sometimes have to do some things in sync – to operate a glider or a boat, climb over rocks, while remaining bound by a rope. After a while you get used to, and everything starts to go like clockwork. In fact, nothing complicated about dual control is not, and tasks that are necessary to solve the brothers are not so puzzling.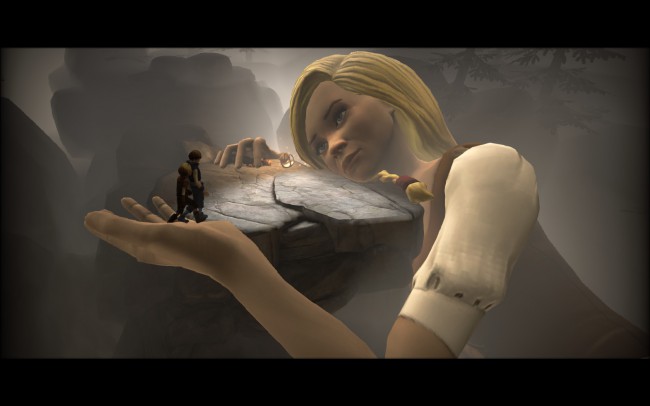 Brothers: A Tale of Two Sons is very interesting to consider, turning the camera from side to side. Here the mass of little funny elements. You can almost accidentally poured a bucket fallen asleep on guard, to play the harp, to set free a bird rescue suicide, sit on the numerous benches that provides stunning views of the surrounding area.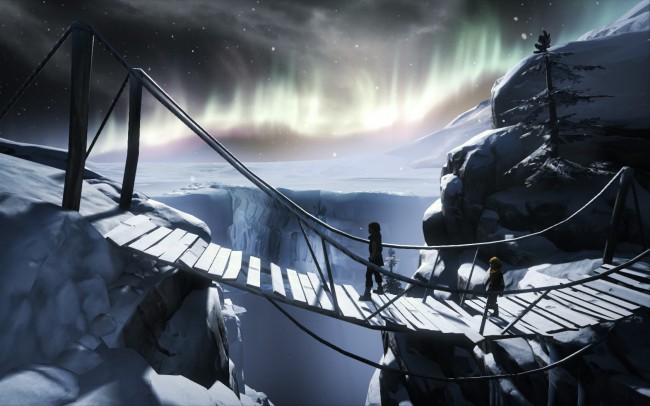 The game world is populated and full of strange things. There are terrible, but kind and funny trolls, but terrible savages. Tree roots can suddenly turn into monsters, and a quiet town on the bay – a deadly trap. And this game has some special mood – surprisingly light grief. In fact, it is a sad tale, albeit with a happy ending.
And, like many games for XBLA / PSN, Brothers: A Tale of Two Sons is very short – until the final credits can reach in just 3:00.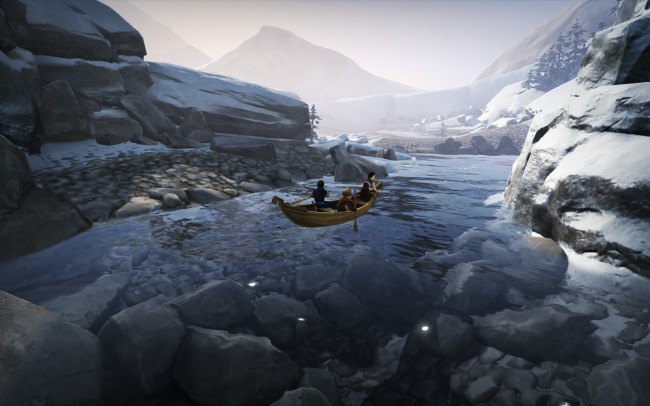 Despite all the dissimilarity, Brothers: A Tale of Two Sons bit like LIMBO , Little Inferno and Kentucky Route Zero – humor, absurdity and hidden emotion. At Joseph Perez and Starbreeze Studios has turned a small masterpiece at the junction of the two arts, let's hope that the director and developers to work together more shooters.
Read another very interesting article about alternative energy of the Sun, water and air.