Many mobile gadgets – even the flagship models – no different-capacity power supplies. They need to constantly recharge. Typically, this is used for the portable battery.
Feature of the new portable battery from Anker
One such – on 20 100 mAh – presented by Anker. Called the 356-gram invention PowerCore 20100. It is easy to "animates" Samsung Galaxy S6 up to 5 times in a row.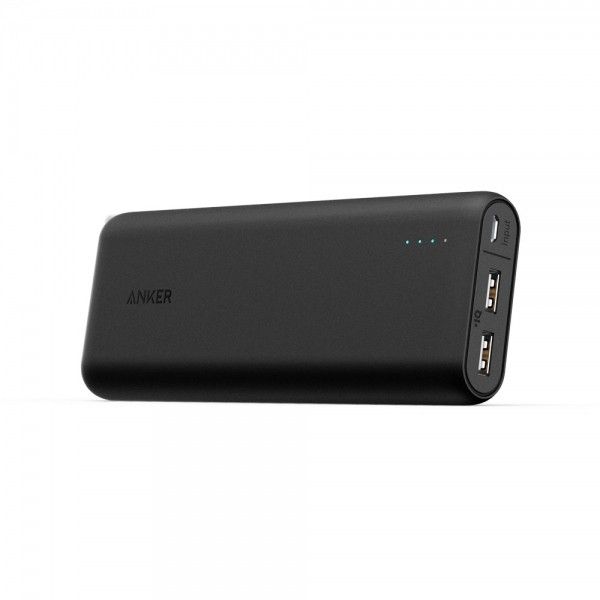 Dimensions of the product are 166 by 58 by 22 mm. Based on elements of the new Panasonic. The device of the portable battery is not afraid of short circuits, overheating and incorrect connections. There is adequate protection.
The model is equipped with 2 x USB, bestowal of the current 2.4 amps (2 devices simultaneously). The optimum voltage for each unit is determined automatically. During the said meeting special controller with support for PowerIQ and VoltageBoost.
The portable battery PowerCore 20100 where to buy? The popular store Amazon for $ 40. Or in Japan – for US $ 33 (in terms of US currency). The new portable battery has a huge amount of energy. Interesting design and useful work that's great.
Source: ianker
Read another very interesting article about alternative energy of the Sun, water and air.