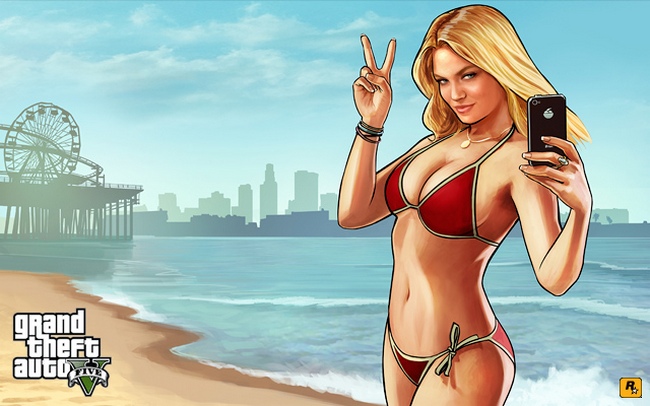 Today, September 17, on sale all over the world comes one of the most anticipated and most expensive games in history – GTA V. Analysts predict the draft Rockstar Games a huge financial success – sales of GTA V should rise from the previous part of the game.
Predecessor, GTA IV, released in April 2008 on the PlayStation 3 and Xbox 360, and in December 2008 on a PC, for five years, has sold 25 million copies and earned $ 1.56 billion, while putting a few records. So, for the first day it was sold 3.6 million copies of the game, and this week – 6 million, bringing the publisher about $ 500 million in revenue.
According to analysts of Sterne Agee, GTA V is the most expensive game in history – the cost of its development is estimated at $ 265 million, which is comparable to the budgets of films like "Avatar", "The Avengers" and the sixth part of "Harry Potter." Representatives of Rockstar Games did not confirm nor deny this figure. Thus the project is almost paid for before release – it was pre-ordered 2.5 million copies of the game that, given the special and collectible editions was to bring more than $ 200 million
The specialists of the same Sterne Agee predicted that GTA V will set a record first-day sales of 6.5 million copies and $ 400 million analysts Robert W. Baird & Co talking about 12 million cases by the end of September and revenue of $ 1 for the first month of sales. In Sterne Agee called even more optimistic figures – 13.5 million copies by the end of September.
Overall, by the end of the financial year in March 2014, the publisher of the game, the company Take Two, will boast 18-20 million sold boxes. In view of the likely future additions and porting of games for PlayStation 4, Xbox One and PC, GTA V is easy to bypass its predecessor with 25 million copies in five years.
Read another very interesting article about alternative energy of the Sun, water and air.