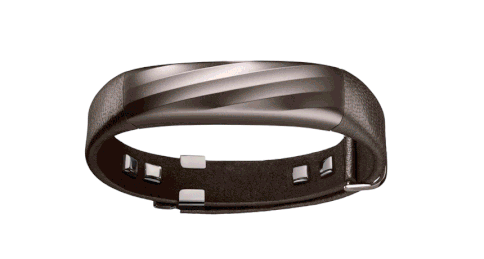 The company Jawbone 2015, which give people's love UP 24, bright, simple in appearance, but very comfortable and with all the necessary opportunities, surpassed herself and released, in their own words, "the most advanced equipment in the world to monitor physical activity." And they showed bracelet tracker with basic features. That is, for once covered half of the market runners.
Jawbone Up 3 – slim and beautiful tracker with a lot of high-precision sensors. With their help, the tracker will not only count steps and calories Jawbone 2015, now the device is equipped with a temperature sensor, both air and body, a sensor for measuring the impedance and sensor for measuring the condition of the skin. That is, on the hand you will be wearing an objective observer of your lifestyle. And for you to sleep, he will report, and for the load, and for meals. Processes information firmware application Smart Coach. Bracelet Jawbone 2015 will analyze your sleep and wake at the right time, in phases, will provide recommendations to improve physical fitness and diet adjustments. Especially for curiosity, here is a picture where the tracker is shown in detail. Most of the items located in the structural "body", but some scattered on the strap.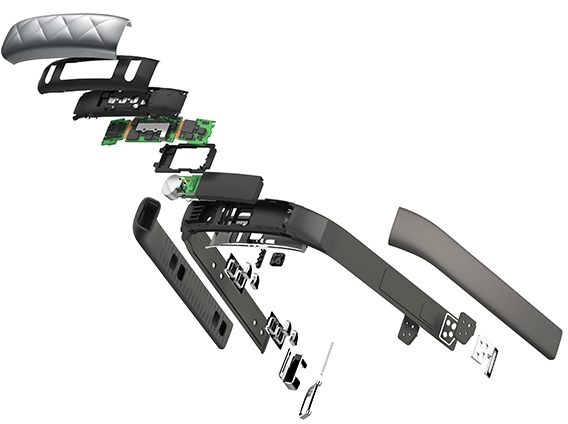 Jawbone 2015 presented two tracker: Up 3 and Up Move
At Jawbone UP 3 has Bluetooth 4.0 LE for wireless connection to a smartphone, NFC too. LED display serves as a warning about changing the activity that defines the bracelet itself. Files protected from water and dive with him will be to a depth of 10 meters. Battery capacity was 38mAh, the stated duration of work on a single charge – a week. Device parameters: 220 × 12,2 × 3,0-9,3 mm, weight – 29 The price issue – $ 180.
And finally, a beautiful movie about the tracker Jawbone 2015.
Jawbone Up Move perfect for those that do not bother to count all of his life. It only counts steps, calories, indicators of physical activity and reading phases of sleep. Perfect and simple! After more pleasant and the price – $ 50. Works in conjunction with Smart Coach Jawbone 2015, has a light indication. But here is the form factor… Well, watch the video. Do you think it's more convenient than just a bracelet?
Read another very interesting article about alternative energy of the Sun, water and air.