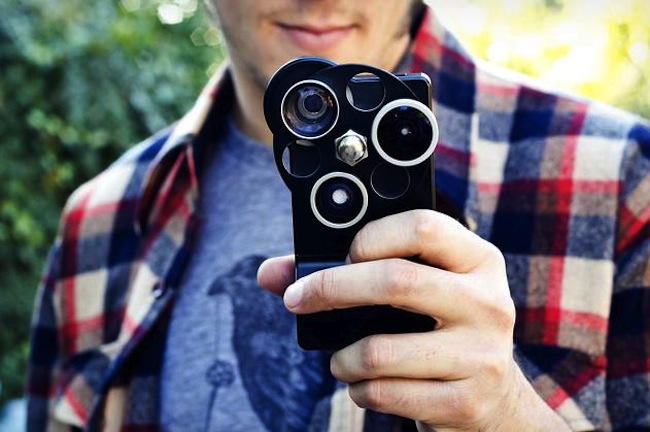 "Every day to make the iPhone more pictures than any other camera" – this impressive phrase ends with one of the commercials Apple "Photo every day." But is it really? After the publication of this video, some experts have questioned the correctness of the calculations in the company. However, a fresh report from Flickr put everything in its place.
According to official data posted on the website photoservice, at the moment the iPhone 5 is the most popular device among users of Flickr. In this championship for a long time remained for the iPhone 4S, but in recent months it has fallen to second place. Three leaders closes its predecessor – iPhone 4.
It was only the fourth and fifth positions housed cameras Canon EOS 5D Mark II and Canon EOS 7D, respectively. The gap smartphones from Apple professional photographic equipment is enormous. Even hard to believe, because it's not Flickr Instagram, where most of the shots are done on the iPhone and phones on Android.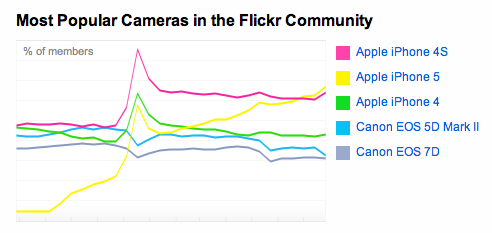 In addition, more recently, the iPhone 5 and became the most popular camera phone on Flickr, again shifting from first iPhone 4S. Apple could completely occupy the top five of the ranking, however, between the iPhone 4 and (surprisingly) iPhone 3GS was able to squeeze Samsung Galaxy S III.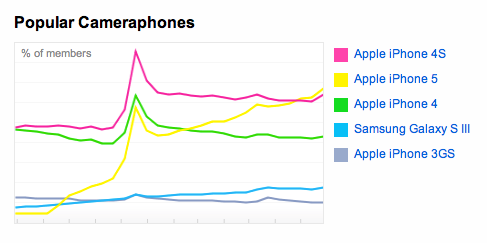 It should be noted, many users use Flickr to capture not only the iPhone 5, but also a variety of accessories to it. Very popular accessory lenses and lenses – without them, the photos in the section «iPhone 5″ would not have been so colorful.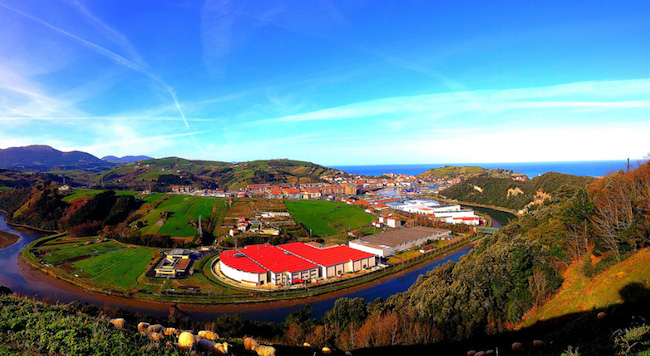 Statistics Flickr under no circumstances is not to say that the era of professional cameras coming to an end. And especially do not have to leave the company all the photographers , replacing them with conventional reporters iPhone. Even the most modern smart phones like Nokia with a 41-megapixel camera can not compete with serious photographic equipment.
Read another very interesting article about alternative energy of the Sun, water and air.