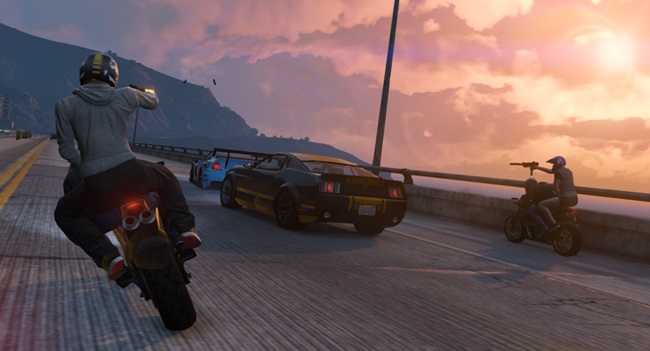 On the eve of launching GTA Online company Rockstar Games has decided to share with users in some detail about the possibilities of the online mode. Recall that the output additions will take place on October 1, and buyers licensed copy of GTA 5 will be able to download it for free.
In the developer's official blog said that the success of the multiplayer mode is completely dependent on the players. That is why one of the priorities will be to ensure the user feedback on the mark.
According to Rockstar Games, it is important to everyone's opinion. To collect and analyze all kinds of information and suggestions from users will be used by the two new channels: e-mail ([email protected]), which will be launched on October 1, and the forum GTA Online Forums. In a short time the official forum section will be updated and relevant topics for the new game.
The company notes that the maximum number of real players in multiplayer, can not exceed 16. Members will receive a maximum of possibilities and full freedom of action. The developer plans to introduce different kinds of missions, designed as a single player, as well as a group. The main driving force in the game will be money and reputation, which in multiplayer mode, you can be more easily obtained than in singles.
The developer has confirmed recent rumors about micro-transactions, but stressed that the game is designed so that any problems with them should not occur.
Rockstar Games has also announced a set of updates that are waiting for users from the very first days of launching the multiplayer mode. For example, the ability to create your own quests and missions, the addition of Beach Bum Pack (4 new beach car, two new weapons and more than 300 articles of clothing), the mode of "Capture the Flag" and the like.
More details can be obtained from the reports in the official blog.
Recall that in the first day of sales GTA 5 has earned $ 800 million.
Read another very interesting article about alternative energy of the Sun, water and air.