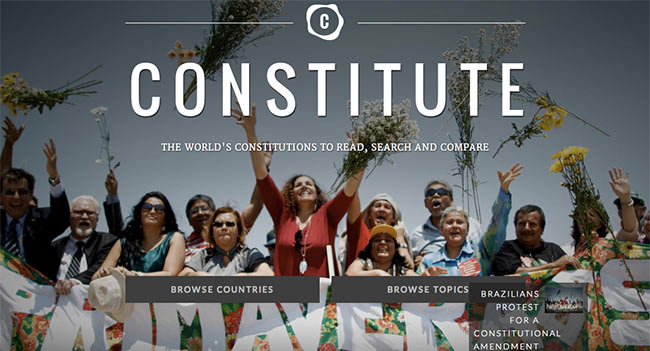 In Google launched an unusual and at the same time an important scientific project Constitute . This is a guide to all the world's constitutions, which are in the database collected 160 pieces. In addition, it is a complete analytical tool. Use it to compare the functional content of the documents, using a convenient search engine and cataloger.
 For example, you can compare the date of the establishment of constitutions in different countries to learn about the release date of the last edition, filter the documents by the presence of certain requirements (pay taxes, work, serve in the army, and so on). The project is based on the Comparative Constitutions Project and is now available to all comers.
Read another very interesting article about alternative energy of the Sun, water and air.