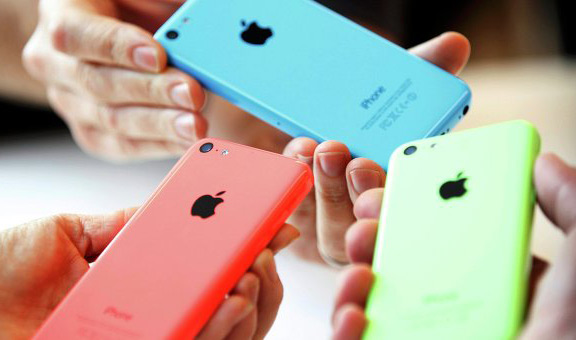 Shortly after the launch of new smart phones iPhone 5s and iPhone 5c executive director of the Free Software Foundation John Sullivan issued an official statement in which it warned users around the world from the purchase and use of the "apple" of new products.
The Free Software Foundation (Free Software Foundation) – This non-profit organization founded in October 1985 by Richard Stallman. It supports free software and, in particular, the project GNU.
Statement by the Free Software Foundation
"Mobile phones – the most widely used computer equipment for personal use. Given the number of emails, text messages, photos and videos that go through these devices, it is important that their software was under the full control of the user. Instead, Apple has equipped its new equipment is the same old restrictions, allowing her only approved software, leaving users – along with their data and their privacy and freedom of expression – at the mercy of the programs whose actions are hidden and clearly unreliable. We can not imagine a more hostile reaction to a wave of concerns about privacy, which is the world right now than the release of proprietary fingerprint scanner with network access as your new "feature".

Because so many people carry the phone in your pocket, and it can track user's movement, with whom he interacts, interested in what that is and what sounds around him at any given time, any reasonable future is dependent on the free software. Free software allows the user to replace any untrusted software at its discretion. The first step in this direction – the rejection of restrictions Apple.

We encourage users to explore options for the use of mobile devices that do not restrict their inalienable freedom. Such projects include the Replicant, free fork of Android, as well as the F-Droid, a repository of free software only for Android. People should notify Tim Cook about their feelings. "
Sales of iPhone 5s and iPhone 5c will start on September 20 in 11 countries: USA, Australia, UK, Germany, Hong Kong, Canada, China, Puerto Rico, Singapore, France and Japan.
Read another very interesting article about alternative energy of the Sun, water and air.