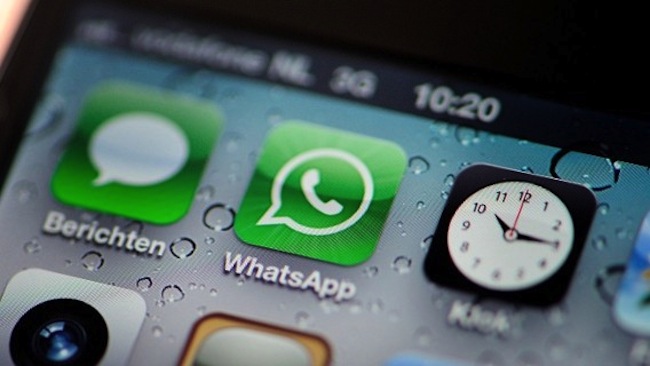 The largest social network Facebook is going to get popular WhatsApp messenger for $ 16 billion. This was reported by TechCrunch citing Commission's Securities and Exchange Commission United States.
Under the deal, WhatsApp fully join Facebook, but it will continue to operate as an independent service. In addition, one of the founders of WhatsApp and its CEO Yang Koumi take place in the board of directors of social networks.
Of the aforementioned $ 16 billion $ 4 billion Facebook pay cash, $ 12 billion – own shares (which, by the way, now is not in poverty ), as well as provide employees messenger bags restricted shares RSU 3 billion dollars. Last designed to stimulate employees to continued presence in the camp of the corporation as to exchange them for common stock only after performing employees prearranged conditions or the occurrence of certain events.
In his blog, Facebook unveiled some statistics on users WhatsApp. The monthly audience of service exceeds 450 million people, 70% of them use it daily, and the rate of new registrations when reaches an incredible one million users per day.
How did this deal will affect you and me, ordinary users WhatsApp? If we believe the company's representatives, it does. The only source of monetization service model will "subscription" , according to which for access to WhatsApp need to pay one dollar (33 rubles) per year. No advertising banners and ads. In this first year of use will continue to be free.
By the way, on the promotion of their product team WhatsApp not spent a penny – they do not even have their advertising department. And only an investment of $ 8 million messenger drew as many as three years ago.
Just a week ago in IT-sphere was an active discussion about buying another messenger Viber Japanese company Rakuten for $ 900 million. Number of users of the service is much lower than with WhatsApp – 300 million people, but Viber offers several additional ways to earn – for example, the purchase toll stickers. In addition, the service provides free voice communication, which is also important.
Nevertheless Viber, roughly estimated at 16 times cheaper as photo service Instagram, who two years ago bought Facebook. It turns out that for each active member WhatsApp social network paid about 35 dollars. And that you understand the seriousness of the situation last fall Nokia sold its mobile division Microsoft twice cheaper.
The deal between the two companies to be completed in mid-August this year. In case of difficulty Facebook WhatsApp will pay a penalty in the amount of one billion dollars and give its shares another billion dollars.
WhatsApp application is not only for the iPhone, but also for Android, Windows Phone , BlackBerry, and many other platforms. Download iOS-version of the program at this link .
Read another very interesting article about alternative energy of the Sun, water and air.