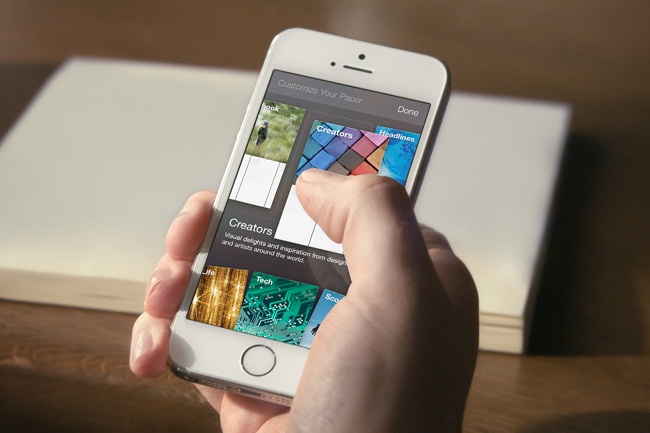 According to multiple sources, including iDownloadBlog, this Thursday the social giant, Facebook announced its intentions to release news app for iPhone, dubbed Paper. Future program has adopted the best design solutions in Flipboard , and the name is also borrowed. Paper we can try the following Monday, February 3rd, but now we can understand that the fans it will be a few.
According to the description on Facebook, Paper app combines news, videos and photos of your friends from the social network with the selection of materials such famous publications as The New York Times, TIME magazine and The Huffington Post. Good idea – give users the ability to read publications and news of friends in one place. This idea is wrapped in a very nice interface, which, according to The Verge, a hand in a former designer at Apple Loren Brichter. The app also promises to be easy to use. Here are the main features concerning ways to interact with content:
All interface elements react to touch, allowing the interface to interact with natural gestures
Enough to tilt the phone to view high resolution pictures and panoramic photos
Fullscreen video autoplay
Beautifully tailored covers and articles, set to full screen for easy reading
If you want your own publication, preview function helps make it beautifully decorated
Good app? Just great! Will the success of it? Strongly doubt.
Facebook understandable decision. As with any online companies out there want to pull the blanket with the users themselves, so only users have long fled across the room. On our smartphones already have a rich application Facebook, but this is not enough for the company. Facebook Messenger for correspondence, Paper read publications, and that the company probably will not stop. Giants in the world of internet users seek to impose on all sides, creating services that duplicate existing, but on its own behalf. A good example is cloud storage, which offers literally everyone, but unless people stop using Dropbox?
To ensure that at least some users for the influx of "new" services, you need to pull the blanket aggressively annoying that only the users themselves. Try to use any Google service and it does not register on Google +. Difficult, so they have enough registrations. But this social network is still almost no one uses it because people already have Twitter and Facebook. Go to the Facebook application and chat with your friend using the private messaging system. Advertising Facebook Messenger just force you to install the application you need is totally unnecessary, and you will not refuse Viber or WhatsApp for him. The same fate, in my opinion, the application waits and Paper. People who want to read the news, like Flipboard, Prismatic and other existing services, which have long conquered the audience is not a well known name, and better functionality.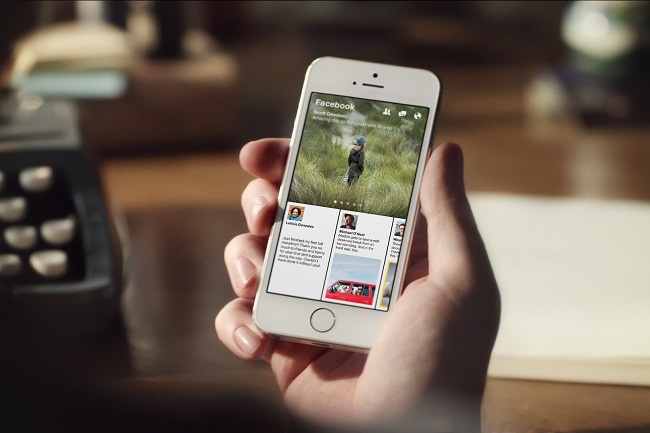 As far as I remember, Facebook already has a bad experience imposing their services Android users by creating your own shell for the operating system. Have you ever seen a person that uses it? I have not seen, and I do not even remember her name published. Of course, all interested users install Paper next Monday, but interest in it will not last more than a week, according to my estimates. It seems it would be better just bought another Facebook group, as they did with Instagram .
Read another very interesting article about alternative energy of the Sun, water and air.