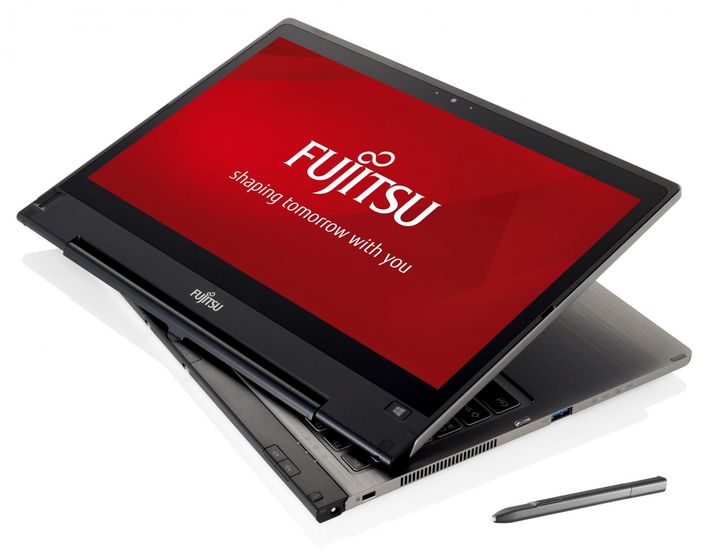 In the electronics market, there is a paradox. On the one hand, the main advantage of tablets and laptops in front of Transformers is their relatively high mobility. For example, in the bathroom with a laptop does not drag and tablet – well, why would it not something to read, to see. On the other, in the same bathtub risk of damaging your gadget is quite high.
The fact that the security of devices is paid too little attention to this paradox lies. Moreover, the example of the bathroom – the banalest. There are still many situations where needed, and mobile, and powerful, and functional, and the protected computer. But where did this take?
Fujitsu STYLISTIC Q704 meets all these requirements. This is a serious device for solving complex mission-critical, and with its purpose confidently coping.
Appearance – Fujitsu STYLISTIC Q704
Typically, this is the most boring part of the review, especially when it comes to laptops. So it really is important to know which side are USB-ports. But, in this case, there really talk about anything.
You should start with the fact that once you take the computer as a hand, you know – before you is not a toy but a serious thing. Fujitsu STYLISTIC Q704 is beating in the category of "heavyweights" graceful "lightweight" next to it look like schoolboys next to Fedor Emelianenko.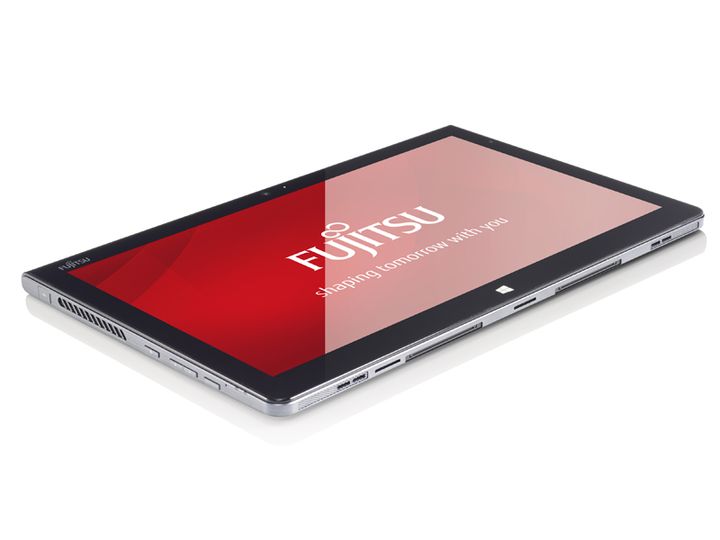 Included are already two connect the keyboard. One more thin, the other half an inch thick.
Display one. Along the perimeter thereof is a silo (!), Headphones, USB-output, micro-USB-input, and MicroSD slots for SIM-cards. On the other hand with a call button quick settings (talk about this in more detail later) and volume buttons. On the back cover is a camera and a fingerprint scanner. That is, "packed" the device completely.
To "thick" keyboard is VGA-input, 2 USB-port, Ethernet, and HDMI. The keys are massive, with a mild stroke and pleasant to the touch. The layout is classic, without experiments.
On the "thin" no connectors no, that is retractable stand for the device on a secure footing.
For transformer at Fujitsu STYLISTIC Q704 unprecedented high performance. Judge for yourself. 12.5 inch display resolution is 1920 × 1080 pixels, the matrix is technology, IPS. Screen, so really very high quality. At the same time, he is also sensitive to the stylus.
Performance varies, depending on the configuration. In our model were set i7-4600U 2,1 GHz processor with vPro (4 MB cache) technology to support Turbo Boost. RAM is installed 8 GB.
Working it all running Windows 8.1 Professional.
Software
Included with Windows is also available and the full version of the popular graphics editor Corel. If we reject the false impression that this program are solely designers, the bonus becomes palpable. Not so small groups of people that it will be useful, especially when you consider the presence of the stylus. And since we are talking about the stylus, it is worth mentioning one more scenario of its use: most capacitive screens are still not sensitive to touch gloves. This is where the stylus and rescues.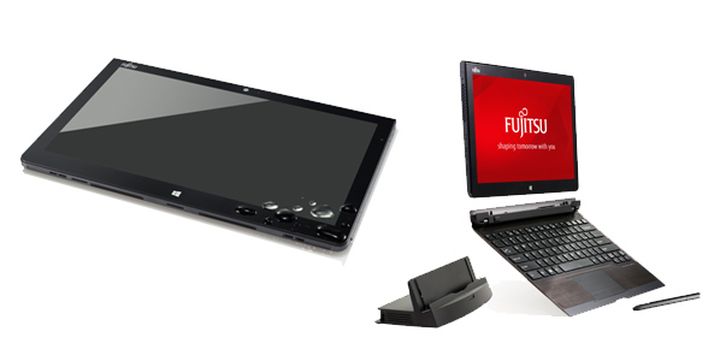 As mentioned above, Transformers has a special key, which can be used to implement a quick access to important settings, like the one that comes with each smartphone swipe up or down. Moreover, switching to different modes done very intelligently: the inclusion of a system of preset reports that specifically change.
Another program, which is rare in usually quite trivial and useless sets of built-in utilities to many other manufacturers, is a multimedia center with music search and download videos from different resources (including the very youtube.com).
By clicking on the screenshot to open larger image
She is able to also make musical connections between different performers with different filters (more popular, more like, and so on). More functionality means it sync with smart (no Windows Phone 8 yet, alas).
Besides these, of course, present and gentleman set of standard utilities, such as all kinds of security and antivirus software (in this case MacAfee) or applications to work with the camera.
The security
Fujitsu STYLISTIC Q704 certified in accordance with US Department of Defense. It is waterproof according to the specifications IPX5 / 7/8 and dust-proof IP5X.
An additional reason for believing that the device safely should be considered and reinforced glass.
Autonomy
Speaking of autonomy, it is worth mentioning that the keyboard is set extra battery that adds up to 8 hours of battery life.
Total 2 battery can provide up to 16 hours of battery life.
Findings – Fujitsu STYLISTIC Q704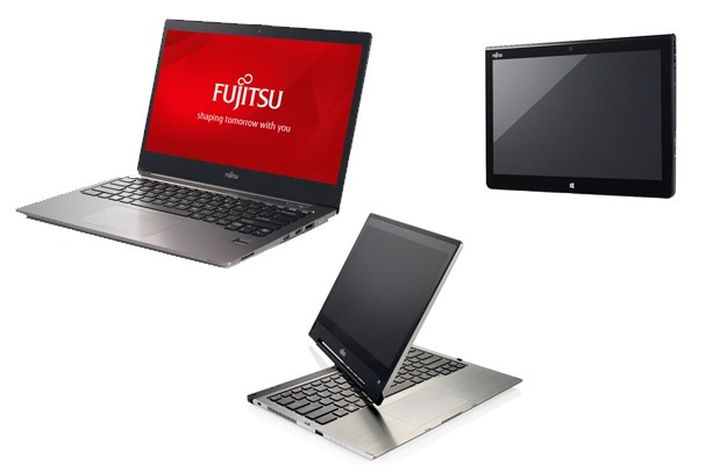 Called the Fujitsu STYLISTIC Q704 typical notebook-transformer would be incorrect. This is a real workstation with a very decent performance for this class, autonomy, and software. Of course, we met earlier tablets that when connecting the docking station to work for more than 10 hours. But among them was not such which would be running Windows 8 Professional with all the attendant advantages. Another striking feature is definitely a quality software preinstalled. This is a rarity. And, of course, once again worth mentioning the high degree of integrability in any perforin due to the large number of possible interfaces and connectors: from Ethernet to LTE. This all inclusive.
Source: fujitsu
Read another very interesting article about alternative energy of the Sun, water and air.