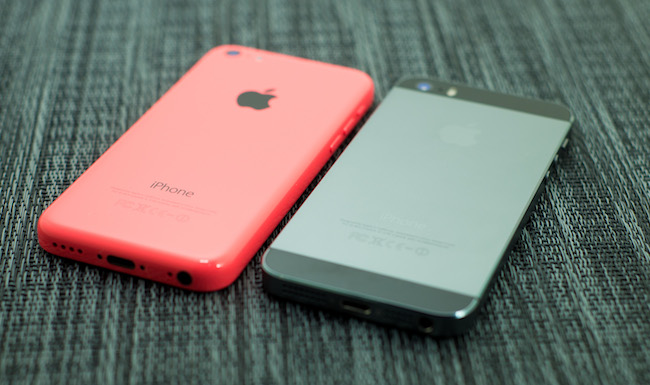 I hope that among those who will read this article, there are owners of iPhone 5C . That hope, because even though I truly admire this device, we must recognize that most are not honored by his attention. Talking about this sale, talking about this rumor , this speaks Tim Cook . The only thing I did not quite like it in the plastic model iPhone – it's color schemes, but sometimes I really wish I had bought a white or green iPhone 5c. However, the available colors on the product – not the main reason for the low sales. Looking for the cause, and everyone has their own opinion on this matter.
Ken Segal, creator of the popular slogan «Think Different», never misses an opportunity to speak about his former employer. He has an opinion and at the expense of "failure" color model iPhone, told us about this resource iDownloadBlog. That's what Ken wrote in his blog:
So what happened to the iPhone 5c? Now that it has existed long enough, you can probably draw some conclusions.

First of all, Steve Jobs was right. Apple – a company that does not produce consumer goods. It makes products for people who are important design, simplicity, quality and a good experience from the use of, and they are willing to pay for these things anymore. To compromise on any of these areas – a violation of the basic guidelines for the Apple.

Does the quality of the plastic? Not necessarily. In the end, the iPhone and used to make plastic. But when the iPhone began to look more expensive plastic retreated. It becomes clear that the creation of a new plastic models generate test marketing.
Apparently at Apple could not cope with this challenge. Companies were able to show that the iPhone 5c not cheaper, it's more colorful. And with the knowledge that people have gone to buy iPhone 5s in the rich body color of champagne. Ken also rightly observed that the price difference is not enough palpable. Total $ 100 separates you from the smartphone, which has a Touch ID. I admit, it is the presence of this function was the determining factor in my choice, and I'm sure many are guided by the same.
What future for the unsuccessful model iPhone – is not precisely known, but they say that the future it will not have at all. If you, like me, plastic smartphone from Apple TV with no more than 4 inches seems more than appealing, there is a possibility that now is the time to buy one like this. If Ken Segal rights, and learned all the lessons Apple analysts, next year we are waiting semiprecious smartphones with big screens.
Read another very interesting article about alternative energy of the Sun, water and air.