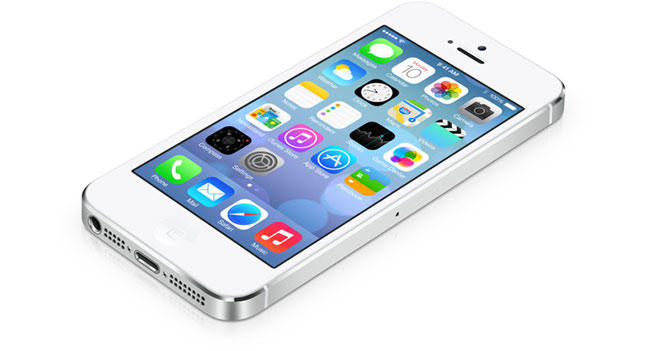 Despite the mixed reaction of the public on iOS 7 , the platform is clearly popular, especially judging by the number of downloads for the OS in the first day after the release of the final version. Judging by the number of analyst firms, the penetration of the new operating system 24 hours after the start was about 30%, according to TechCrunch . Moreover, the speed of iOS 7 was higher than iOS 6 .
In particular, Chitika claim 24 hours iOS based device 7 18,2% of the traffic generated in the United States versus 14.8% in iOS 6 day after release. Online research firm Mixpanel, which specializes in mobile data traffic, the number of gadgets on the latest Apple platform for the day reached 35%. Most of the American people (about 22%) are updated during the working day, that is, in the first 10 hours after the release of the OS.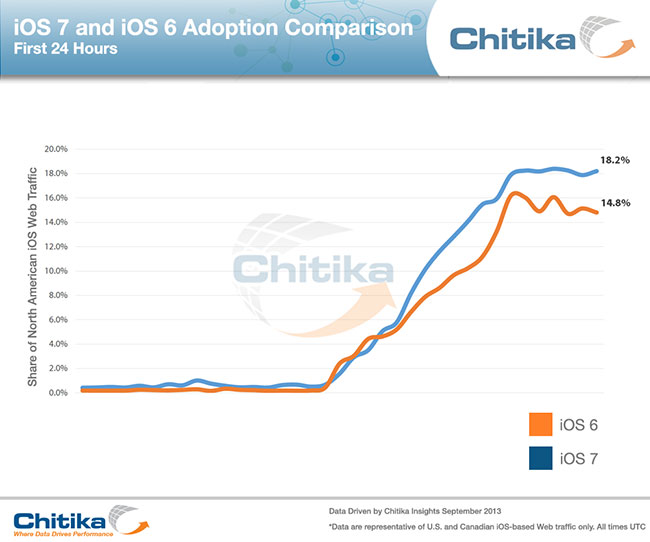 Comparing the result with the main competitor in the face of Android Jelly Bean , shows how to update the plan at Google's complicated solutions. After 450 days of the release of this platform is its penetration is only 57%.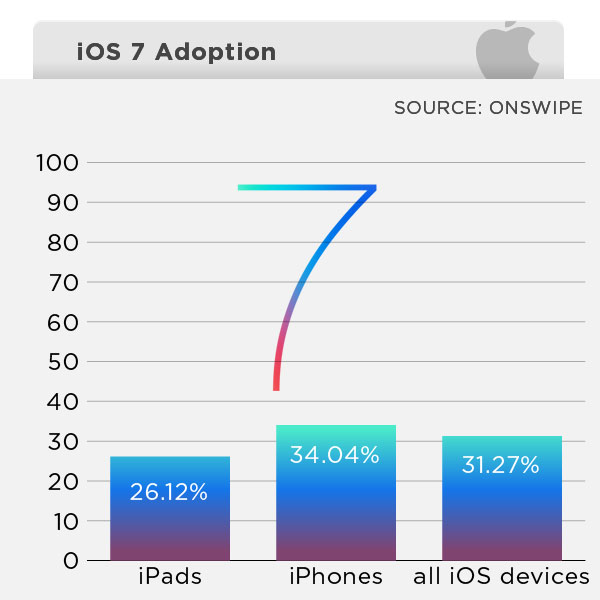 Results dealing with web optimization company Onswipe were similar to those colleagues. 31.27% of mobile devices, Apple switched to iOS 7. On the iPhone, it spreads faster (34.04%) than on the iPad (26,12%). In both cases there is a significant advantage in comparison with last year's result of iOS 6 (27.04% and 14.18%, respectively).
Read another very interesting article about alternative energy of the Sun, water and air.