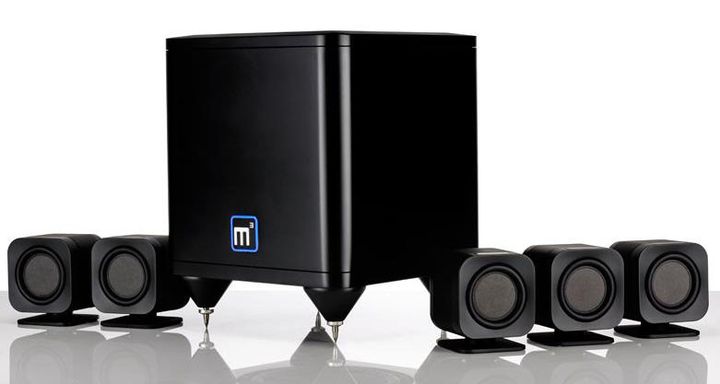 If you need a compact speaker system for home theater, Mission M3 – a very good option. We were big fans of the first version of the kit: M Cube ($ 1800) in 2005 received the highest marks for style and quality.
Since then, it took almost ten years, and for those who want to get a large-scale surround sound without cluttering the room large speakers, a new attractive offer – updated Mission M3. The set includes five miniature satellites, each of which fits in your palm, and a powered subwoofer. Satellites M3 kept their compact dimensions (each speaker is a cube with sides of 9 cm), but there are a couple of major changes.
The satellites are equipped with adjustable stand, allowing to place them on the floor or shelves. Brackets for wall mounting is also included.
The main one – BMR-dynamics, replacing NXT-panel previous version. Each satellite is equipped with M3 7.5-cm BMR-emitter. Mission believes that they provide a wider angle radiation pattern of sound and capable of receiving a broadband signal. This means that the speakers can be connected directly to the AV-receiver – it is more convenient than ever before when it was necessary to connect to the subwoofer, and have him send a signal to the speakers.
Speaking of the subwoofer: as well as satellites, it has a cubic shape and is equipped with a 20-centimeter speaker downward, as well as a 200-watt amplifier. It's pretty big, but still quite compact to fit into a corner. On the rear are the volume controls, crossover and phase; subwoofer is equipped with metal spikes.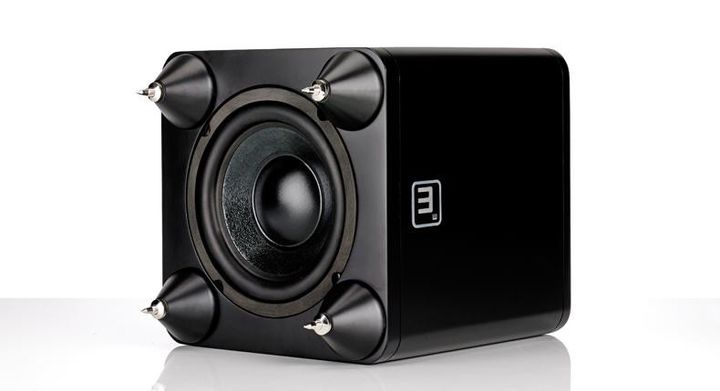 Robust housing satellites are covered with a soft finish, giving them a spectacular view. While on sale only sets in black finish; white model will be available a little later. Despite its modest size, Mission M3 delight amazingly loud and powerful sound, as well as the low weight and vigor. Powerful bass added strength and thunder of explosions and collisions in the film "Guardians of the Galaxy." To the sound of the most tense moments it was too boomy, set the subwoofer slightly further away from the walls.
Coherence of the system is flawless; sound easily fills the space. Effects confidently distributed around the room, the movement of objects clearly distinguishable. For a large room of this kit is not enough, but in small and medium Mission M3 create surround sound and tight.
Also noteworthy is the high detail and softness, allowing a set of very pleasant to listen to for a long time, and even his rhythm and movement.
However, we can not ignore the fact that the sound of breaking glass are enough calls, as explosions and gunfire – not the most resilient. Sometimes we had to strain your ears to hear the dialogues on the background hum of the subwoofer. We appreciate the absence of excessive brightness at Mission M3, but HF seem too smooth; competitors in the close price categories – for example, the new system Cambridge Audio Minx S215 – show a more even tonal balance and clarity and more pronounced trend.
We are delighted with the strength and consistency of this set; and only the lack of cleanliness is forcing us to reduce his assessment.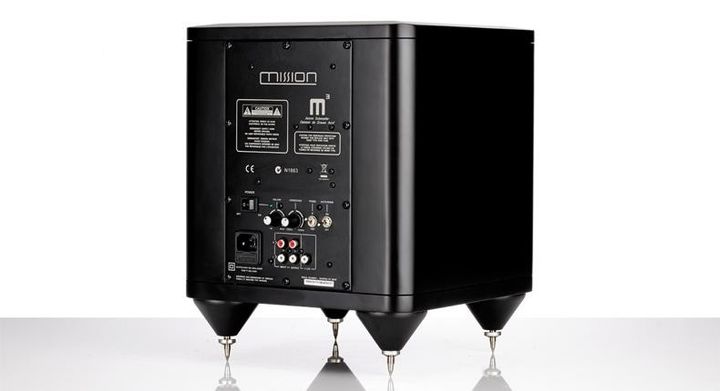 Despite these shortcomings, Mission M3 is very pleasant and comfortable; they do not need the hassle of installation and are suitable for rooms even a modest size. However, the strongest competitors can boast a more exciting sound.
Price: $ 1,100
Rating: 4
PROS: Powerful and massive sound; strong and energetic bass; excellent distribution effects; mobility; integration; Design and finishing
CONS: HF severity and lack of enthusiasm
VERDICT: Compact and powerful speakers is not as flawless as we'd like
Read another very interesting article about alternative energy of the Sun, water and air.