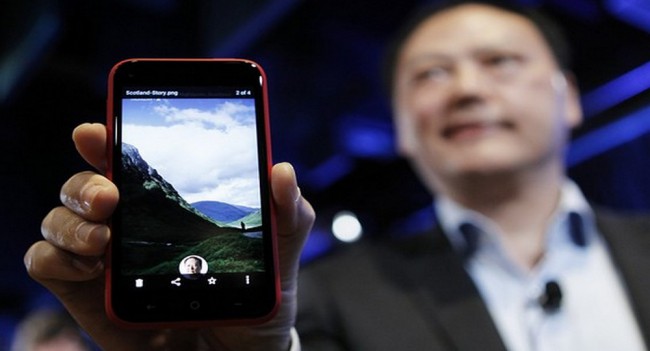 As it became known to journalists The Wall Street Journal , HTC is developing its own operating system that the Taiwanese manufacturer is planning to install on mobile devices aimed at the Chinese market.
HTC has plans to introduce this OS at the end of the year, and the entire process of creating is under the gaze of Chairman of the Board of Directors of Cher Wang (Cher Wang). It is reported that the platform is characterized by integration of all Chinese services, including analog Twitter – microblogging service Weibo.
This project demonstrates the importance of the Chinese market for HTC, which understands in order to compete with companies like Google and Apple – need unique software. It is worth noting that the Taiwanese company for the first time expressed a desire to create its own operating system two years ago. Many analysts say that HTC is still a newcomer to the China market, as has started selling mobile devices under the HTC brand only since 2010. Before that Taiwanese products sold in China under the brand Dopod.
HTC also hopes that it will receive support from the government of China, which has repeatedly expressed concern about the heavy dependence on Android and stimulated domestic developers. Suffice it to recall the praise in the direction of companies Baidu and Alibaba Group for the development of its own operating system. According to the source, Mr. Wong has already discussed this issue with the Chinese government.
It is worth noting that Google relations with Beijing have soured after the search giant lifted censorship for users in China. As a result, Google search engine has been blocked in China. According to the analyst of IDC, it has allowed to stand up to domestic software developers.
Chinese sources say that the first prototypes of HTC smartphones running this operating system have already been sent to Chinese regulators.
It is believed that the use of the OS can be fraught with HTC, as it is a member of the Alliance Open Handset Alliance, founded under the leadership of Google. Not so long ago, the company Acer, which is also a member of the alliance, had to cancel launch its own smartphone running Chinese OS Aliyun OS due to pressure from Google, the latter claimed that the Android OS is a modified and threatened the exception of Acer ecosystem.
The source also said that HTC is making significant changes to its development strategy in China, and is considering a new candidate for the CEO position of Chinese units.
Read another very interesting article about alternative energy of the Sun, water and air.