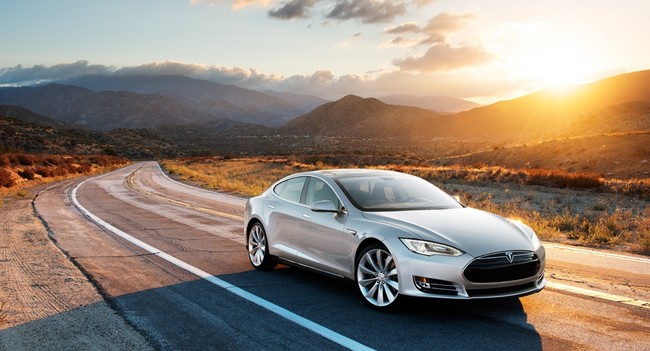 It is now known that the National Authority for Road Safety (National Highway Traffic Safety Administration, NHTSA) received a complaint of unintended acceleration on one of the production models Tesla Model S. This is the resource MotorAuthority .
According to the owner of the popular electric car in the United States, at the time of the incident was at the wheel of his wife. Owner Model S claims that his wife was moving in a residential area at a rate of no more than 8 km / h and at the same time to time the brakes. After some time the electric accelerated and collided with the curb. For a split second Tesla Model S is vertical, dangling on a fence height of 1.4 meters.
After examining the data from the on-board computer electric vehicle, an engineer at Tesla Motors in the report, which was provided to the owner Model S pointed out that in a split second the pressure on the accelerator pedal has increased from 18% to 100%, and blamed the dispersal of the driver.
Interestingly, in the electric throttle Tesla Model S integrated limiter which is triggered when the force exerted on it exceeds 92%.
After a complaint was filed with the NHTSA, the company Tesla Motors declined to comment, citing the fact that the investigation is not over yet.
It will be recalled that a similar situation occurred in the recent past with Toyota. Then the Japanese giant had to recall their own cars and sustain a loss of several million dollars. It is hoped that the Japanese scenario will not happen again for Tesla Motors.
Read another very interesting article about alternative energy of the Sun, water and air.