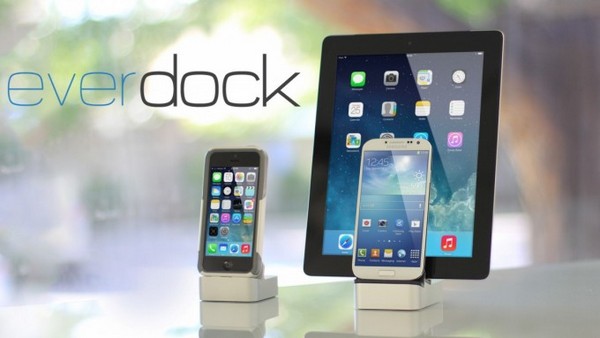 Company FŪZdesigns, located in Utah, USA, presented his project on Kickstarter to develop a universal docking station. The idea turned out to be so successful that 20 days before the expiration of raising money, the total amount is 3 times higher than planned – at the moment FŪZdesigns managed to raise $ 158,831 .
Universal Dock Everdotsk main idea of developers is that every time the release of new models of smart phones and tablet owners are forced to buy new docking station. For example, many users of the iPhone and iPad appearance Lightning cable made ​​it impossible to use the old dock . This is a problem for people who switch from their Android phones with the micro -USB chargers for the products Apple. In general, and generally following the acquisition of new phone buyers usually have to buy for him and a new dock.
Universal Dock design Everdotsk dock EverDock designed specifically for such cases and allows for easy, without a special tool to replace the power cord charger. For example, EverDock supports the work of the old 30 -pin connector, and its replacement by a new Lightning takes a few minutes.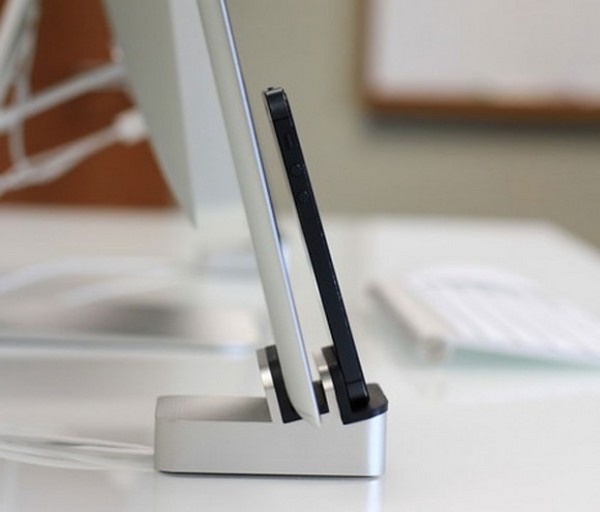 You need to charge your iPhone, but it is already in the carrying case Mophie Juice Pack Helium Battery and connection is possible only through the micro -USB? Or at the same time discharged iPad mini, and the connection is only possible through the Lightning- connector? No problem – the designers have developed a dual docking station, construction of which is to charge both phone and tablet. Even if the device is in your pocket – it's not a problem – using EverDock you can easily charge your device.
Currently, the developers' site, anyone can pre-order. Dock EverDock will be available in several colors: silver , black and gold space . Product price of just $ 49. For the model with the ability to connect the two devices will have to pay more – $ 69.
If companies are able to collect FŪZdesigns $ 200,000, then they will be able to offer customers a choice of colors silicone insert, which is designed to close the top of the dock, and allows tighter fix the charging plug.
Read another very interesting article about alternative energy of the Sun, water and air.