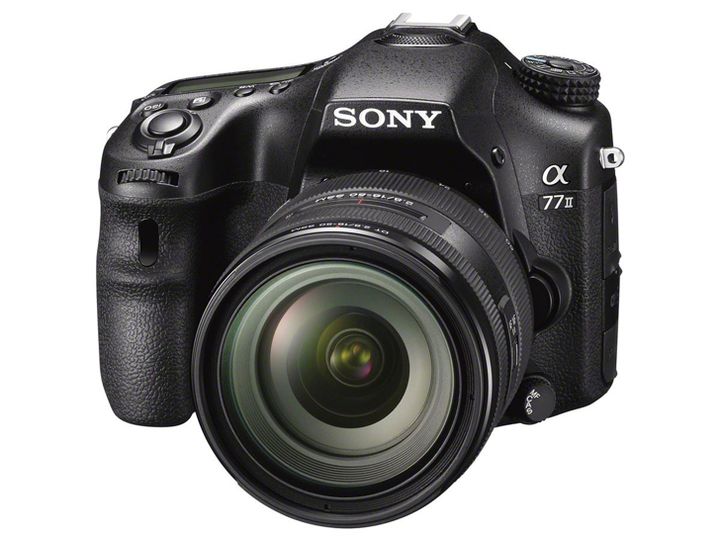 Probably just lazy not had time to put in my two cents to the development holivarov that Sony abandoned their SLR and switched only mirrorless segment. Indeed, to understand the logic of it is difficult, and attempts to analyze some marketing moves leads to one conclusion: yes there will be no real SLR Translucent Mirror.
Previously, it was all just and right – NEX-series lacks mirrors, A-series comes with a mirror. And then the series just became much less update, unlike regular novelties NEX. Then came new bezzerkalka labeled Alpha and everyone understood that …
Nobody knew, actually. Because Sony has decided to create cognitive dissonance and updated one of its most popular, top DSLRs Sony A77.
When you look at the novelty, the only sign of recognition becomes labeling model, near which a small font appended II. Throughout the rest of the camera was identical to the previous version, which is not so bad – at the level of ergonomics there. Will not go away and protection against dust, rain and moisture. And here was the hot shoe human standard.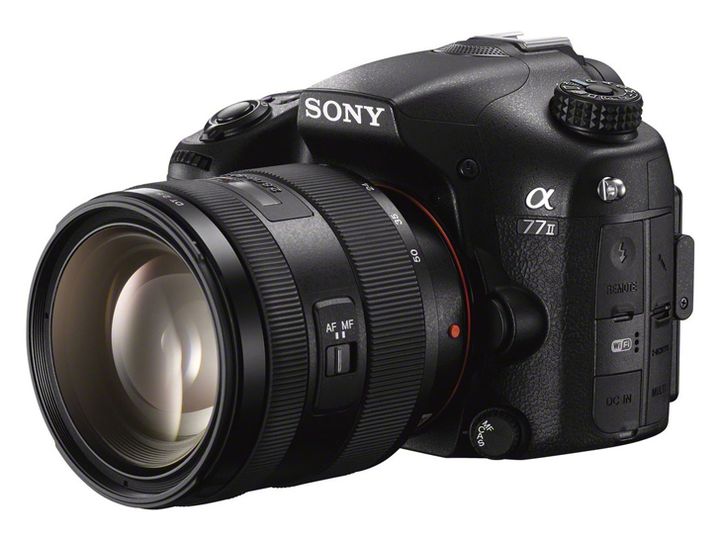 The main emphasis is on auto-focus, and it is not in vain. Now clever phase system Focusing whole has 79 points, 15 of which are made on a cross type. So now you can safely trust automation. The manufacturer promises and excellent work during video recording system. It is true cool as if the promises are confirmed in practice, it will be possible to write cinematic images without the need to be interrupted or stopatsya. At least, compared to 19 sensors (11 of them – the Crusades) in the previous model, the gain is high. Naturally, AF tracking, area selection and everything that we used to see in the cells of this level there is.
Burst speed with continuous AF – 12 frames per second. According to this indicator A77 are approaching masthead Nikon D4, which we discussed here . Buffer, however, is not as roomy – the manufacturer promises 60 full size Jpeg. If this proves true – that such values ​​will suffice for all.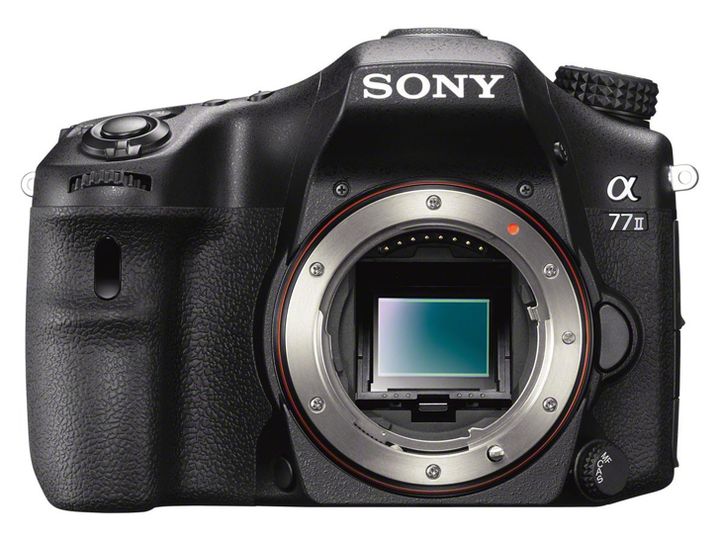 The number of megapixels is the same as the precursor – 24. Only here APS-C matrix is ​​constructed in analogy with A7R and A6000. Use of new technology has allowed the imaging is achieved 20% increase sensitivity. Now you can shoot from 100 to ISO 25600 without worrying – processor Bionz X takes care not only about speed, but also an adequate noise reduction system. At least, so says she Sony.
Viewfinder – electronic, with FullHD resolution and, as I understand it, a mad upgrade system. Screen – 3 ", turning on three axes, with HD resolution and technology WhiteMagic – extra white subpixels improve readability in the sun, add brightness and save energy.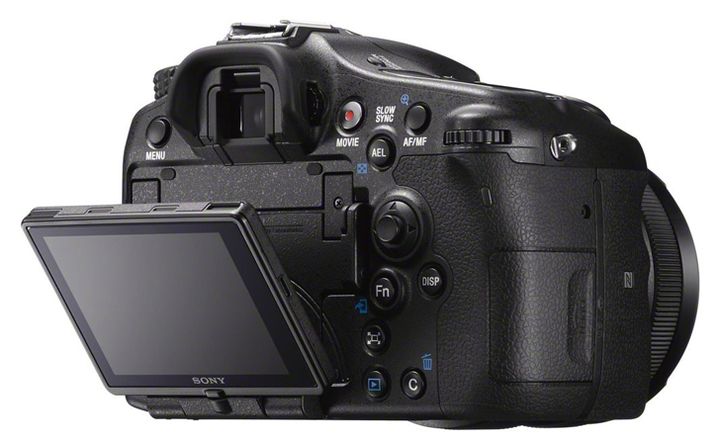 Naturally, and improved video capabilities. No, write 4K novelty can not (need to sell the same company A7S somehow), but with a FullHD 60r/24r copes easily. Visuals written in AVCHD 2.0. Of course, the company has taken care of those who will be first to buy a camera for video purposes – of settings: three levels of sensitivity tracking autofocus, marking the screen tracking the level of sound and full HDMI to connect various accessories.
Of course, the trend in 2014 as a Wi-Fi card sharing images and control the camera there – all this is done by applying PlayMemories.
New product will be available in June 1200 at a price of bucks for the carcass. For those wishing to purchase a version of the whale with the lens Sony 16-50mm F2.8 price will increase by another $ 600.
What do you think of the new Sony Alpha A77-II?
Read another very interesting article about alternative energy of the Sun, water and air.