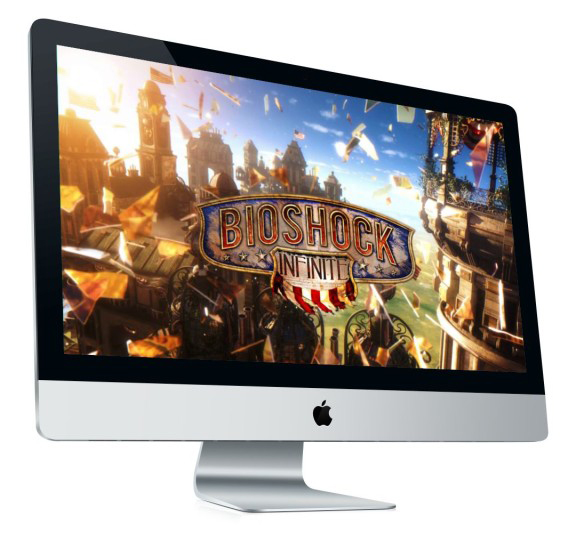 Today is the release of two highly anticipated projects on the Mac platform: BioShock Infinite, and SimCity. Download a first person shooter and town-planning simulator can be in store for Apple computers and website development companies.
BioShock Infinite is not a direct sequel to the first two parts, created by the studio Irrational. In addition to the Irrational in the development of the new project is involved 2K Marin. The action in the game is developed in the first half of the XX century alternative to soaring in the clouds, and embodies all the cultural, religious and other ideals of Americans in Columbia. He is isolated from the rest of humanity, and there is a civil war.
The protagonist of the game, the private detective Booker DeWitt, is to find a Columbia girl named Elizabeth, who had been kept there since childhood, and get her out. Over time, however, he discovers that Elizabeth is one of the key components of the conflict that takes place in Columbia.
Minimum system requirements for BioShock Infinite: OS X Mountain Lion 10.8.4 and higher, an Intel Core 2 Duo 2.2 GHz or higher, and 4 GB of RAM.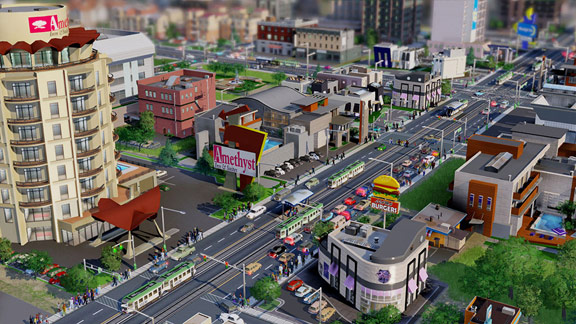 Version of SimCity for the PC, as it is known, went on sale in early March. The new release has got rid of the numbers in the title, and in return got a modern graphics. However, the release was held a disaster for developers, what's not in the least to blame for the unstable operation of game servers. The game requires a constant connection to the Internet, you need to ensure that the interaction between the players. Action gamers, whose cities are in the same region, affect each other. For example, if one of them allow pollution of the river, the inhabitants of the town downstream may leave their homes. The decision to turn to the SimCity MMO was met mixed reviews, players and the media. In any case, Mac-release version SimCity promises pass more smoothly than a PC.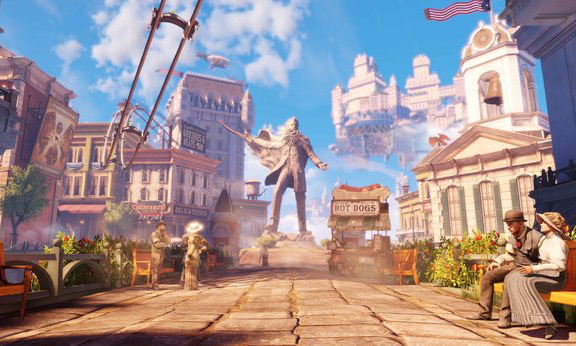 Minimum System Requirements SimCity for Mac – OS OS X 10.7.5 or higher and an Intel Core 2 Duo. Is fully compatible between platforms cities Mac and Windows. Moreover, if the user has already purchased SimCity for the PC, then the version of the game for the Mac is available for free.
Read another very interesting article about alternative energy of the Sun, water and air.