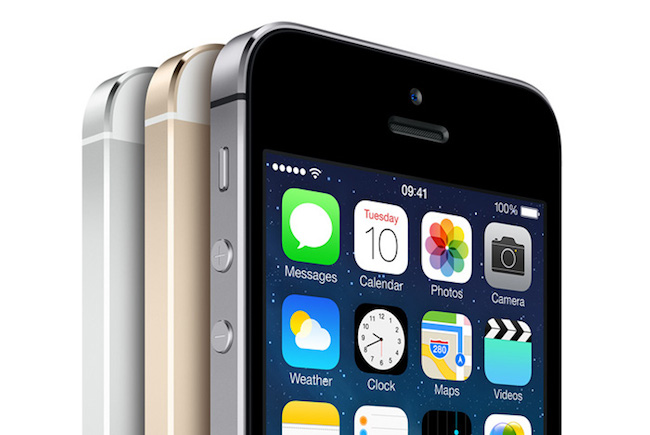 The launch of two representatives of the new generation iPhone has turned the most successful in the history of the smartphone. In just the first three days of sales Apple could implement nine million iPhone 5s and iPhone 5c worldwide, greatly improving not only the general statistics on sales, but also its impact on the global smartphone market. In order to calculate the share of the iPhone in certain countries and identify potential buyers gadget analyst firm Kantar Wordpanel ComTech conducted its own independent research and has recently introduced its results.
According to experts, in Europe continue to dominate the smart phones with the Android operating system on board, which hold more than 70 percent of the market. The share of Apple accounted for only 16%, 10% belong to the Windows Phone , and the rest – Chinese producers. IPhone share growth in different countries ranged from 2 to 8 percent. Most enviable figures boast Italy and the UK, and in Spain and Germany, they were minimal.
Due to a contract with the Japanese operator NTT DoCoMo in October Apple sold a record number of iPhone in the country and increased its stake to 76 percent. Impressive.
One of the few markets where the company suffered losses, surprisingly, turned out to be an American. In the U.S., iOS lost 8%, while Android and Windows Phone improved their performance compared with the previous year by 4% and 2% respectively.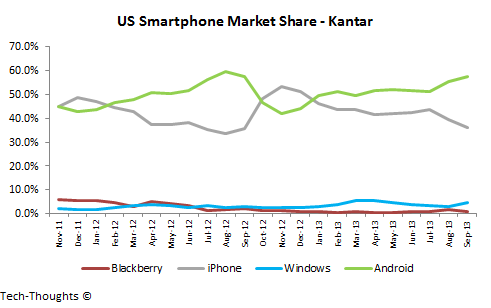 In the study, the U.S. smartphone market revealed that almost half of the buyers iPhone 5c earns less than 49,000 dollars a year, that is actually more popular smartphone is in the budget segment. Among the owners of iPhone 5s number of people with small earnings is 21%.
It is noteworthy that the same half of the buyers before iPhone 5c enjoyed smartphones from other manufacturers like Samsung or LG. Apple tactics yet borne fruit, and the company was able to win over users of devices from competitors. With iPhone 5s picture is quite different – more than 80 percent of smartphone buyers upgraded from the previous model iPhone.
Rather, in December-January popularity of the iPhone will increase even more on the background of the upcoming Christmas holidays. As you know, during this period Apple gadgets are always most welcome gifts.
Read another very interesting article about alternative energy of the Sun, water and air.