Android 6.0 Marshmallow became available for Android devices in September 2015. System upgrade has brought new features and improvements, such as native support for microSD cards and better autonomy thanks to its Doze function. This year we will see completely new version of Android. Today we talk about couple of new features Android 7.0 N.
New features Android 7.0 N
Change in notifications
Android Police published new screenshots. We can see changes in notification bar and quick settings.
As you know, notification menu display additional information, different colors and smaller icons. The main changes would be that the notification will not be divided into separate blocks as well as icons will be reduced in size.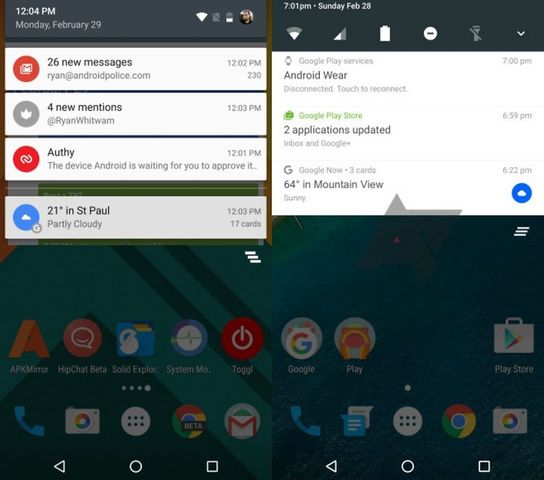 As for the quick settings, there will be two changes: a button "Edit" that could allow change the order of settings; and the possibility of having more than one page of quick settings, which can be seen through the two points that appear under menu.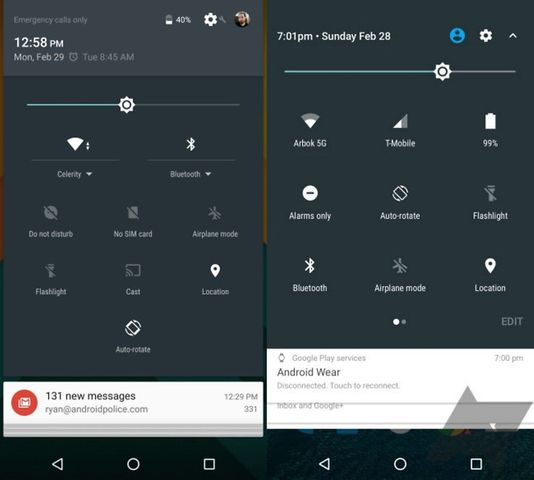 Dropdown menu
Android Developers blog has published the first screenshots of Android 7.0 N. We can see two fundamental differences with Android 6.0 Marshmallow: we have a drop-down icon to the left of "Bluetooth" (that generally have direct access to other sections of the menu) and we noticed a dark theme.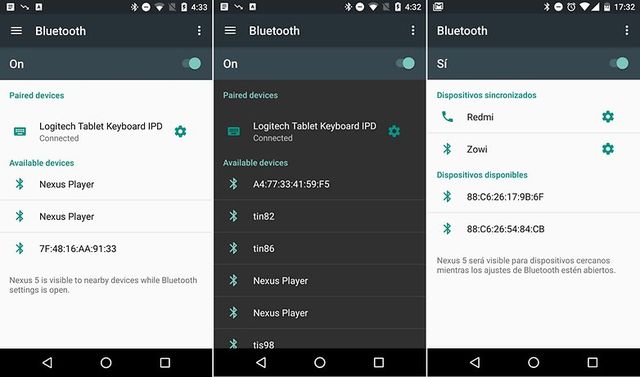 Screenshots are completely official and have been posted on the support for the library intended for developers 23.2.
What we would like to see
Even before the release of Android 6.0, we heard about the function multi-window. However, as we already know, the latest version of the operating system from Google does not offer the opportunity to work in a multi-windowed mode.
In addition, we know that the developers planned to use the dark theme for the system. We do not know why Google decided not to implement this idea to Android 6.0, but we hope to see a dark theme for Android 7.0 N.
Moreover, according to the sources, new system will offer multiple color themes, similar to OnePlus smartphones.
There may also be other features that are not so important, but quite useful, for example, better customization, choose the color of LED notifications, change icons of three navigation buttons, wake up device with a few taps on the screen, different wallpapers (lock screen) and change songs with volume buttons.
Changing APIs, Oracle JKD to OpenJDK
Google confirmed to Venture Beat that new version of Android 7.0 N will be even more open source than it already is. Android 7.0 N will stop using the APIs and implement Oracle proprietary libraries for development OpenJDK open source (Open Java Developer Kit).
Google has always contributed to the development of OpenJDK in the past and now has a great maturity. But the main reason is to avoid legal problems that is has had with Oracle for using their development environment for its mobile platform applications.
This will mean a change in 8902 files application development environment. It will make Android more freely and new libraries will not have the copyright of Oracle.
Better interaction between Android and Chrome OS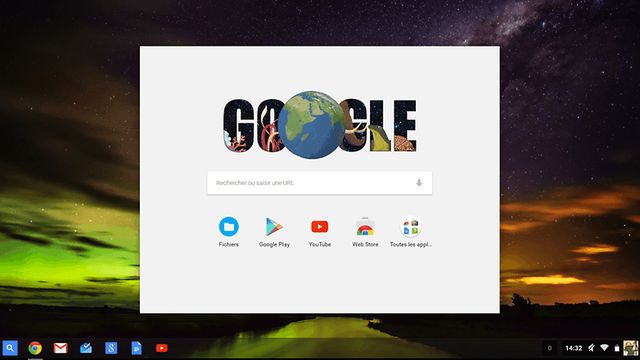 If you remember, in October 2015 there was talk that Android can absorb Chrome OS. Google quickly denied this information. The search giant has invested a lot of effort into the development of Chrome OS.  We think that the integration of Chrome OS and Android could be a good future.
Many manufacturers blur the boundaries between mobile devices and traditional computers, laptops or desktops. Hopefully Google will surprise us at least with a good integration between two platforms.
Release Date Android 7.0 N
We are sure that Android 7.0 N will be presented at the developer conference Google I/O 2016. As usual, new operating system version will be available for Nexus smartphone in September 2016.
What do you think about new Android 7.0 N?
Read another very interesting article about alternative energy of the Sun, water and air.