Yes, it happened, Samsung Galaxy S6 and S6 Edge have finally received Android 6.0 Marshmallow, and we say "finally" because Galaxy S6 went on sale about a year ago. Samsung has updated their flagship devices to the latest version of Android 6.0, which is available from October 2015.
So, after a long delay, Galaxy S6 got an upgrade to Android 6.0. The question is, what now? Many users do not know what to do. However, we help you to identify what new features got Galaxy S6 and how to use them.
We start with browser Samsung Internet 4.0. New browser offers the fastest speed than ever and more privacy. Also browser has ad-blocking feature. In fact, browser Samsung will be available to everyone in Play Store. But at the moment the application is only available for Samsung devices:
Samsung Internet for Android (Free)
The second interesting application called Cross App, which allows you to use your favorite applications while you communicate with someone through WhatsApp, Telegram or Hangouts. Thus, while writing messages you can attach your photos or videos and send them to whom you're talking, without leaving the application messaging.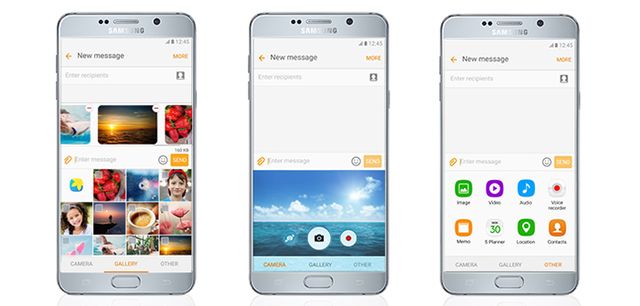 Let us return to the browser application. Samsung integrated into their devices the Secret Mode, which allows you to protect your smartphone from your history or bookmarks when you give your device to friends. So your friend cannot read information without your fingerprint or password.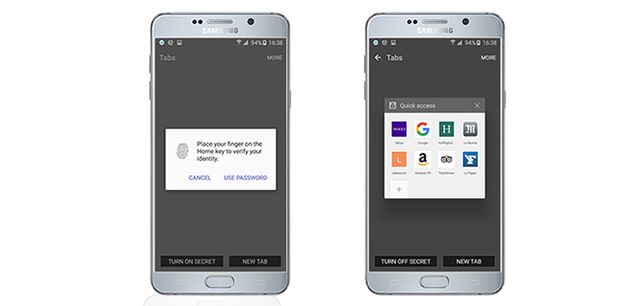 Also Samsung added support for HTML5 and improved the speed of loading sites, when you have bad connection for Internet.
South Korean manufacturer has added support Samsung Gear VR. Virtual reality glasses allows to enjoy a unique immersive mode and a virtual reality experience.
And finally, Samsung upgrade secondary functions, such as:
Two new modes of energy savings with Doze mode
App Standby Mode, which detects when an application is inactive
Adds support for MIDI protocol, which allows users to retrieve a list of all audio devices connected to the system
When playing a video you will be able to adjust the speed audio.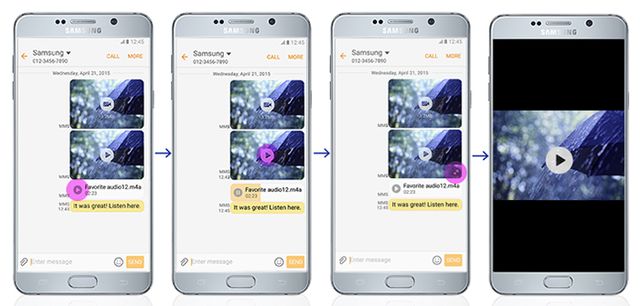 It should be noted that it is not all updates that Galaxy S6 has received. You can check all information on Samsung website.
Read another very interesting article about alternative energy of the Sun, water and air.