Today we'll learn how to hard reset for LG Leon. There are several ways and all of them are universal and valid for almost all models of LG smartphones. Immediately, we note that hard reset for LG Leon will erase all data from your smartphone. So we advise you to copy all important files on your computer.
1.      Hard reset for LG Leon – settings menu
When we want to format LG smartphone, the first thing that comes to mind is reset via settings. You need to go to Settings – Backup and Reset – Reset. You can see the information about what files will be deleted. After reading click the button "Reset phone".
2.      Hard reset for LG Leon – service menu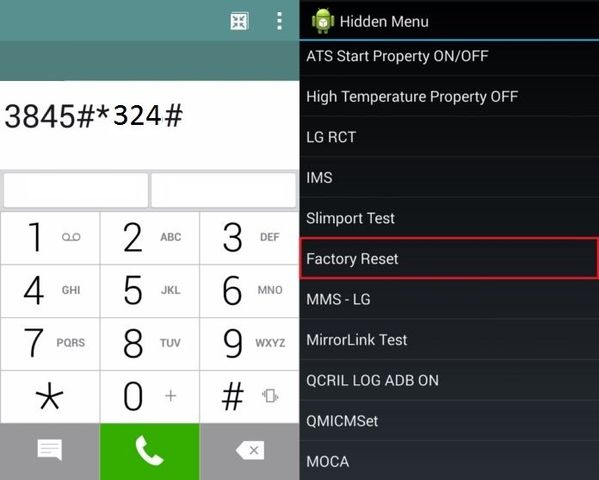 In this method, we will hard reset for LG Leon with the help of service menu. It should be noted that an input code is universal for all LG smartphones, however, each model has a special characters. Open the dialer and enter 3845#model number#. Instead model number, you need to enter device number of your smartphone. For example, the model number of LG Leon is H324, so you need to enter 3845#*324#, and then the service menu will appear instantly. It is not necessary to press the call button. Then scroll through the menu to the bottom and click on «Factory Reset». Click on the confirmation button.
3.      Hard reset for LG Leon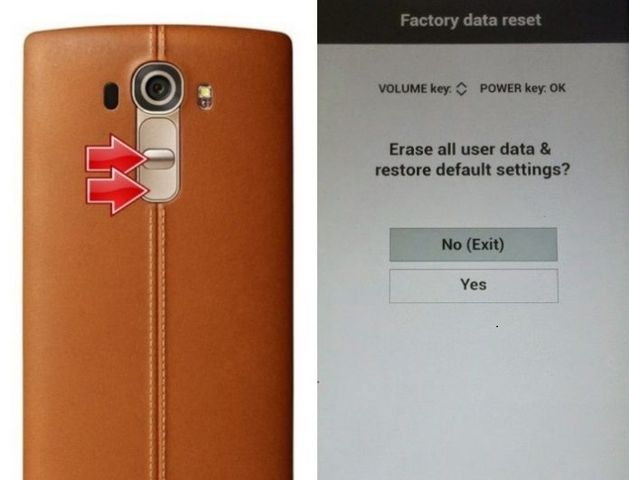 This method is useful in cases when smartphone is switched off. Press the "Power" button as you usually turn on your smartphone, then click "Volume Down" and "Power" buttons at the same time. After that you will see LG logo, and at this time you need to let go a button "Power" and hold it again. Then you will see a menu like image above. You can use the volume buttons to select, and the power button to confirm. Select «Yes» and look forward to completion of the operation. After rebooting your smartphone – LG has done a hard reset successfully.
4.      Hard reset for LG Leon – Recovery Mode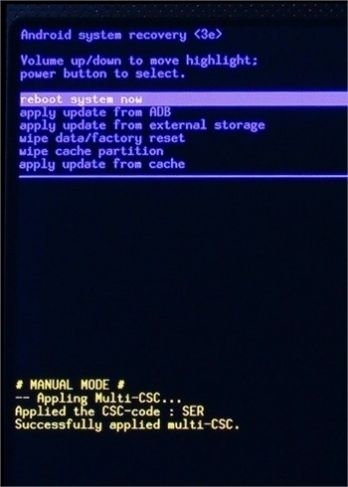 As a third method, you must do the manipulation with physical buttons, but this time a little differently. If the smartphone is turned off we press the button "Volume Down" and "Power", and as soon as you will see the logo you need to release buttons and press them again. Some models can have a combination of "Volume Up" button and "Power" button.
If you did everything right, on the smartphone screen appears menu as in the image above. You need to select the menu item «wipe data / factory reset» and press the "Power" button. Choose «Yes».
So you can try each method to hard reset for LG Leon.
Read another very interesting article about alternative energy of the Sun, water and air.