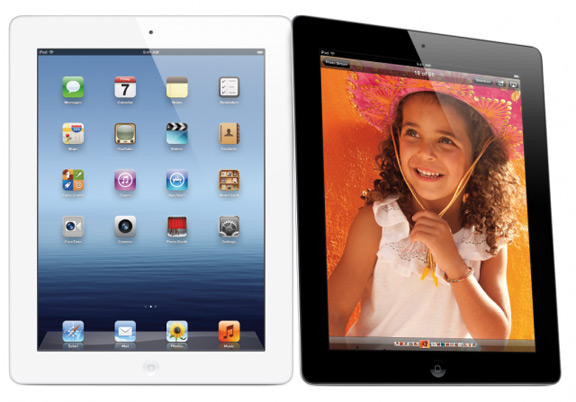 Citi Research analyst Glen Yeung said in a note to investors that the iPad is rapidly losing its position in the market. According to him, consumers are cutting purchases "tablet» Apple in anticipation of the release of new versions of the iPad and iPad mini, and also due to the increased competition from low-cost models running Android.
Industry resource DigiTimes confirms the pessimistic forecasts of the expert. According to the newspaper, the supply of Apple in the tablet world will decline in the third quarter of 2013 to 10-12 million units versus 19.5 million units in the first quarter. Of the total volume sold in the second quarter, "aypadov" accounted for about a third of a full-sized iPad with 9.7-inch display, the rest was introduced iPad mini, says DigiTimes.
The impact of competition from Android has already affected the distribution of the tablet market in the second quarter. Of the total volume of sales of approximately 50 million pieces of Android had 27.8 million shares (55.6%), and on the iPad – about 20 million units (40%).
Since the new iPad models are unlikely to appear before the end of September, in the third quarter of iPad market share will drop to 30-35%, predicts Yeung. Expert Citi Research suggests that in the third quarter of iPad shipments will decrease by 7% compared to the same period last year. Even if in the fourth quarter, Apple will be able to increase production of the iPad at 75% in sequential terms, in comparison with the last year they will grow by only 6%.
Talking about future updates to Apple, the analyst noted that in the coming months are expected to appear full-size model iPad 5 and iPad mini compact model of the second generation. As for the iPad mini with a display Retina, then Citi Research believe that it will be released later.
Read another very interesting article about alternative energy of the Sun, water and air.