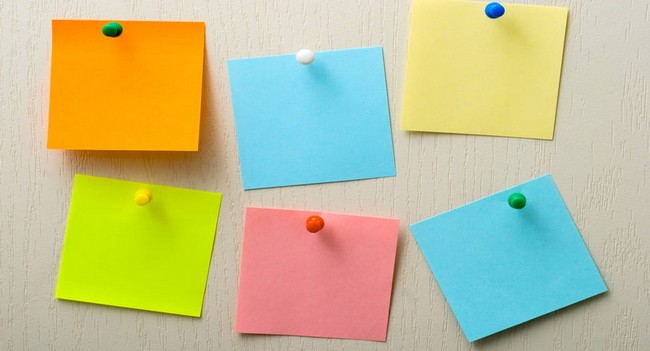 The American company 3M, which annually produces about 50 billion adhesive pads for notes Post-it, announced an agreement with a developer known application Evernote. As part of this transaction, the company plans to work together to create software that will allow owners of smartphones to digitize the contents of stickers Post-it, as well as provide additional tools for working with digital content.
It is possible that in the near future 75 million Evernote users say goodbye to the legions of colorful stickers plastered all over the apartment, from the bathroom and ending PC monitor, tilting the balance in favor of miniature photos of their records.
According to 3M, this cooperation will make the lives of people who prefer to write their ideas on paper, while looking for an efficient way to organize data records much easier.
It is worth noting that the agreement is not the first attempt to Evernote change things in the physical world. Last year, the developer has joined forces with the Italian company Moleskine SpA in order to create a line of notebooks with special pages that can easily be digitized and added to the application.
Under the agreement, profits derived from the sales growth Post-it note pads and downloads of the application of 3M and Evernote will be divided equally between them.
Read another very interesting article about alternative energy of the Sun, water and air.