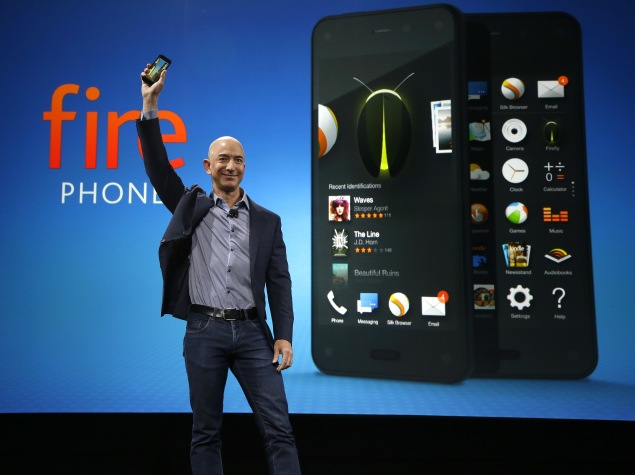 It is finished. Rumors that Amazon will launch its own smartphone, which will complement the successful line of tablets Fire, went for a very long time. Tons of leaks, renderings and live pictures device, rumors about the many cameras and "magical three-dimensional interface" – all of it was. And now in Siettle, Amazon, through its CEO, Jeff Bezos, revealed the long-awaited Fire Phone.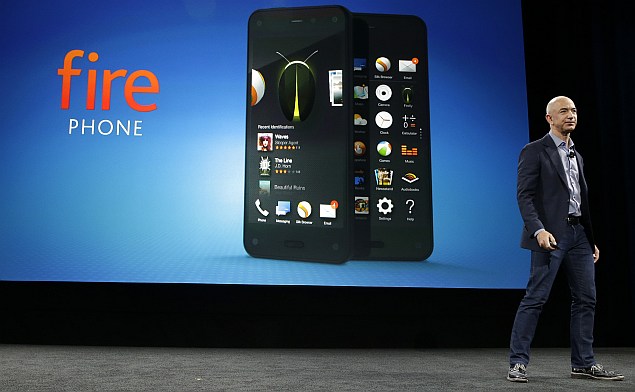 Externally, the smartphone is not anything extraordinary, while it clearly is associated with one of the fruit companies, and it seems to me that this is not BlackBerry. What immediately catches the eye, so it's an additional four cameras, which are located at the corners of the front panel, veiled protective glass Gorilla Glass 3. They need to work to ensure a feature called dynamic perspective. As expected, the camera will follow the user's head and adjust the effect of perspective to create a 3D-effect without the need for special glasses.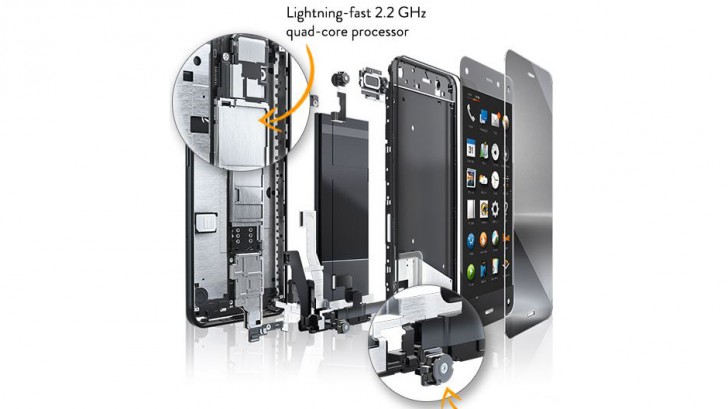 In terms of iron frame is positioned inside the rubber quad-core processor with a frequency of 2.2 GHz, Adreno 330 graphics accelerator, 2 GB RAM, a 2400 mAh battery, a screen with a diagonal of 4.7″ and a resolution of 720p and rear camera 13 MP c aperture f/2.0 and optical stabilization. To use the latter, incidentally, has a private key, which, incidentally, is made of aluminum.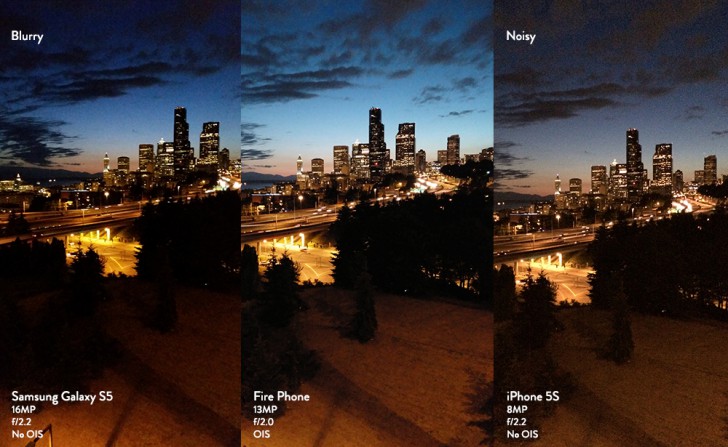 Responsible for the two stereo sound with support for Dolby Surround, as well as in the kit will go headphones that will be very difficult because of the flat cable tangle, and themselves "droplets" will be glued together by magnets.
Another feature is the smartphone chip Firefly, which with the camera can "learn" things around and – surprise, surprise – offer the user buy them, of course, shop Amazon. You can also listen and learn music, TV programs and highlight text with images, such as phone numbers of ads. At the presentation said that Firefly can recognize up to 100 million different items.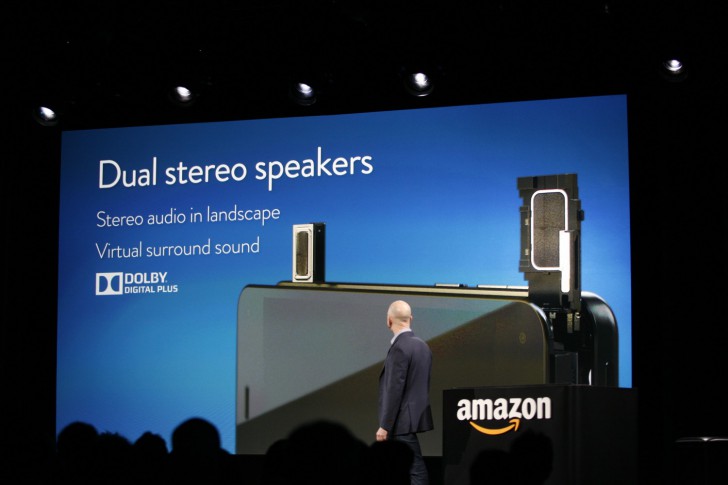 Help the user understand the intricacies of Fire OS 3.5, installed on Fire Phone, help button Mayday. This service – clock technical support with the possibility of seizing control of your device, which should be familiar to users of the tablet from Amazon. Many people, for sure, Mayday may seem very useful thing.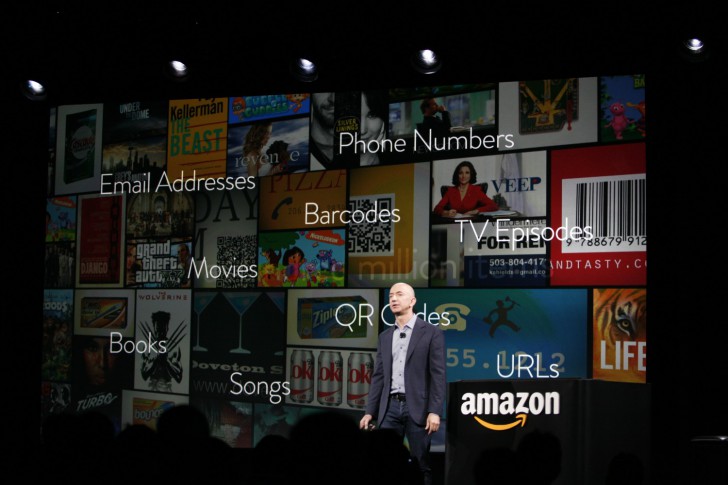 As an operating system, as already mentioned, the smartphone installed Fire OS 3.5. It still represents forknutuyu version of Android, with its own app store and focused primarily on services online store. It is likely to make a purchase of this smartphone in our countries close to meaninglessness.
Of course, the most interesting in the smartphone is 3D-interface. It is used on the main screen, on the lock screen, the list of applications in the cards (which for some reason here on Nokia's HERE). Question, as for me, is whether the developers to make their apps adapted for this three-dimensional interface, as long as that does not look Fire Phone extremely popular, and the adaptation, apparently, a lot.
In any case, all this can be a good trehmerschina fichey for those who phone in your hands out of it and want to buy it. One problem – Amazon, as is known, sold via the Internet, so that users can "twist smartphone in the hands of" not yet clear.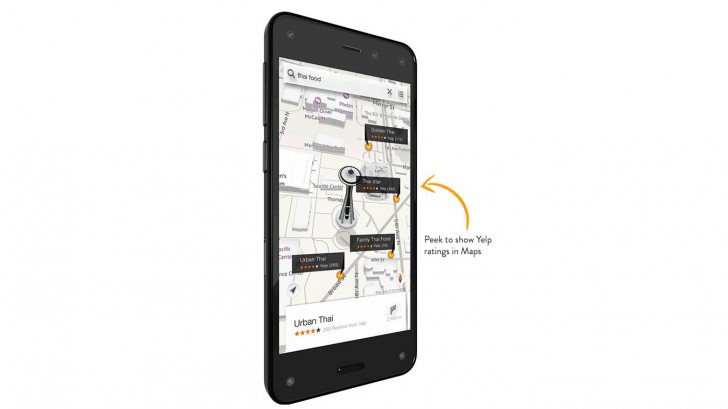 In the sale of the unit will come on July 25, but it can be pre-ordered today. Price for this unit is $ 199 (32GB) and $ 299 (64GB). The cost, however, indicated when connected to the operator AT & T, it will be without a contract rather large sum of $ 649, that's a little frustrating.
It seems to me that there is nothing interesting in the new product from Amazon is not. Three-dimensional interface – it's fun, but no more. Any advantages in usability but to "play" I do not see. What do you think about the new Fire Phone?
Read another very interesting article about alternative energy of the Sun, water and air.