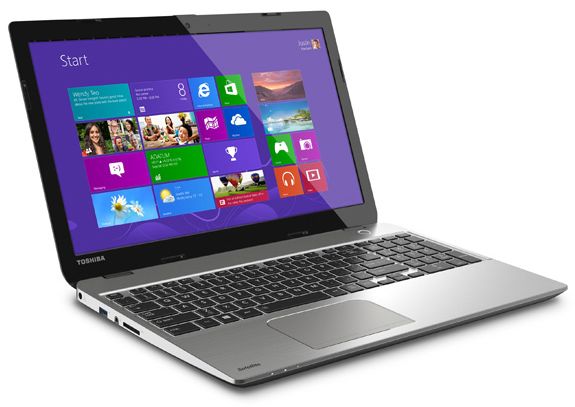 Toshiba Satellite E55t – a new 15-inch ultrabook, developed by Toshiba. Thanks to its small dimensions it will be convenient to use, both at home and on the road. In this case, the manufacturer positions Toshiba Satellite E55 as a device that can solve a lot of problems. The last time we did a review on this PC configuration AMD. This time, let's talk about the computer, which was built on the basis of processor Intel.
Design
Toshiba Satellite E55t looks pretty expensive, especially considering its low price. Because of its appearance, this computer will be beneficial to look both at home and in the office. It does not look severe, but no unnecessary adornments. The edges of the computers have a rounded shape, and the body is made in smooth lines.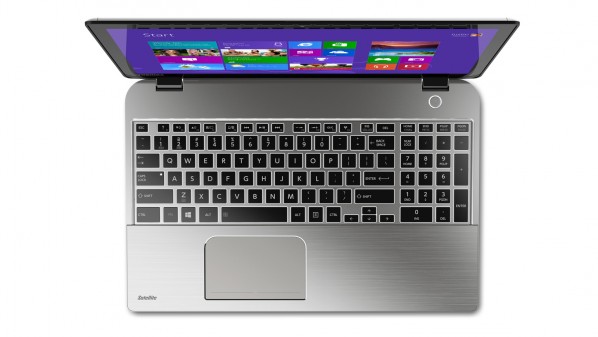 The computer cover is coated with a panel of brushed aluminum, which protects it from accidental damage, and does not leave himself fatty fingerprints. On the cover is a small logo Toshiba.
Interior laptop in harmony with the exterior thanks to a good combination of colors. Monitor frame made in black and silver operation panel here. This combination has many computers and looks very good. The operating panel has an aluminum cover that protects the interior of the laptop and gives it an expensive interior and stylish appearance.
Input Devices
In our computer keyboard, there is nothing unusual. It has a rather large keys that have a middle course and elastic recoil. Also equipped with an optional keyboard key block NumPad, without which many users already, and do not represent the 15-inch laptop.
The touchpad Toshiba Satellite E55t is mid-sized and rounded corners which combines with the overall design of the laptop. The touchpad recognizes multitouch gestures, has good accuracy and relatively high input sensitivity. Due to the lack of physical keys touchpad does not make noise when pressed, and it also has a modern look.
Toshiba Satellite E55t also has a touch screen, the presence of which greatly increases the possibility of navigation in the operating system Windows 8. Thanks to a set of very simple gestures work becomes even faster and more convenient. Sensors screen is quite responsive, quick to react to gestures and do not slow down.
Screen
As we said earlier, Toshiba Satellite E55t has a monitor with a diagonal of 15.6 inches. Moreover, its resolution is 1366×768 pixels. The indicator is not very high, but for a stylish laptop with a touch screen and a low price is quite acceptable.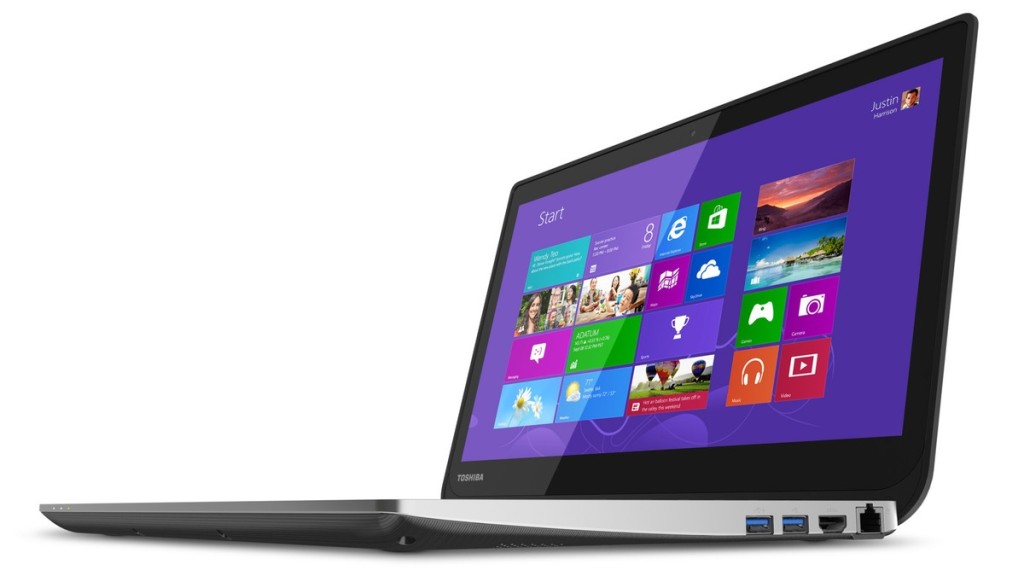 The screen here is clearly not the strong point. He pretends not too bright colors, especially if you compare it with the expensive IPS panel. He also has narrowish viewing angles, which, of course, is not a fatal flaw.
Such a screen is well suited for use in office work as well as for uncomplicated entertainment like video games and watching movies.
Performance
On board, Toshiba Satellite E55t is a processor Intel Core i5-4200U clocked at 1.6 GHz. In addition, Toshiba Satellite E55t processor has a built-in Intel HD 4400 graphics, 8GB of RAM and a hard drive capacity of 1 TB.
In this configuration, the computer will actually be able to cope with a number of business objectives, as well as the storage of large libraries and even running some video games.
Interfaces
A set of interfaces in our laptop is not too rich. It includes two USB 3.0 ports and one USB 2.0, video connector HDMI, Internet port RJ-45, 3.5 mm combined audiodzhek slot card reader slot and AC adapter.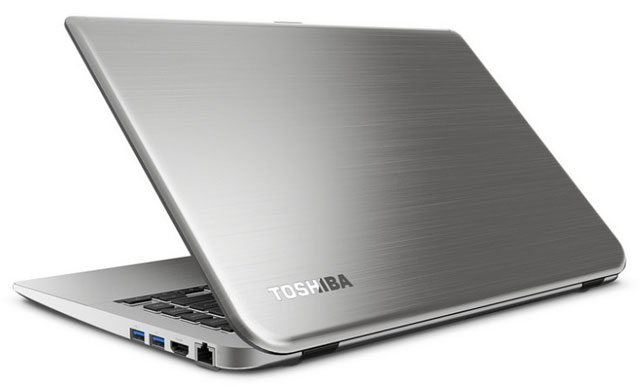 With such a range of interfaces can perform different work and leisure tasks that you may face, both at home and at work. Unfortunately, the manufacturer failed to make a rich set of interfaces, but by the standards of this thin laptop bude tighter enough.
Output
If you do not pay attention to the rather weak display, the Toshiba Satellite E55t – is the embodiment of the great value for money. The laptop has a stylish look, a touch screen and a fairly powerful iron and it all fits in quite democratic price tag.
Such a computer can come to absolutely anyone, but especially it will be useful for those who travel frequently with a large laptop. It does not take much space and has a low weight, which makes it very comfortable on the road.
Read another very interesting article about alternative energy of the Sun, water and air.