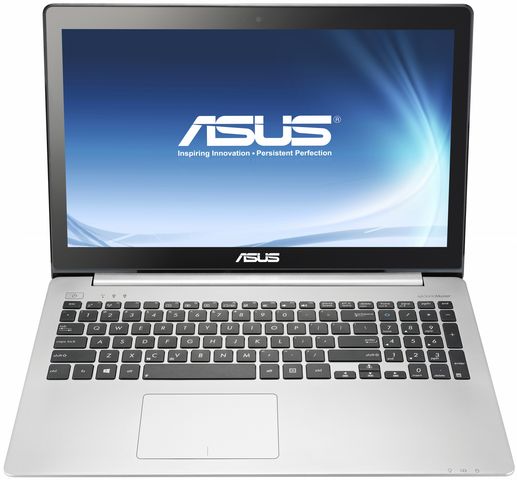 Over the last year the unit with a fancy name "ultrabook" has occupied a niche in the market of laptops. These computers were to use a fairly high demand, especially among those who follow not only the performance of your computer, but for his style.
Today we will talk about the powerful new ultrabook from the company Asus. This computer has the full title. It is based on the Intel Core i7 4 generations, as well as a touch screen that facilitates navigation in the world of modern technology.
Design
Design ASUS VivoBook S551LA is the same as that of many other devices from the manufacturer. In short it can be described as a black top and black bottom. Almost all of the panels of the computer are made of brushed aluminum, which gives it an expensive look and protects it from damage.
As we said earlier, the cover painted black and is made of brushed aluminum, very pleasant to the touch. As always, Asus has placed their logo in the center of the lid laptop. The lid does not flex and opens without any difficulty.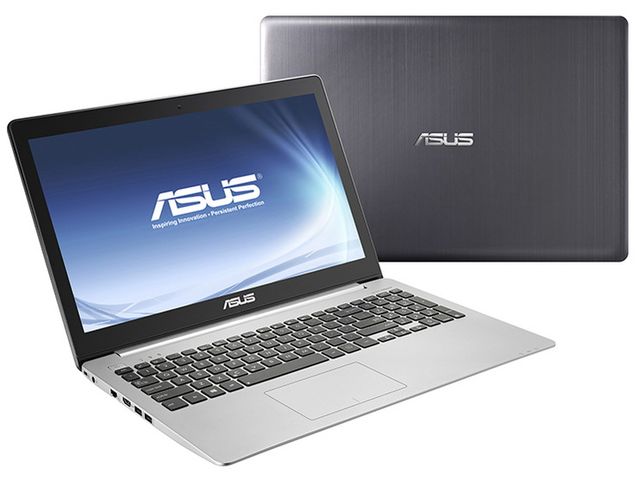 The design of the operation panel, there are only minor changes. Otherwise it is a copy of their predecessors. Anyway, the company Asus is fairly easy to understand in such traditionalism, and certainly can not see it as something negative. Computers Asus got his own style, which after a while sure to be remembered for many users.
Input Devices
ASUS VivoBook S551LA has quite a spacious keyboard with large buttons. The only minor drawback here are the small arrow keys. In this case, all the keys are pressed pretty quiet, have a convenient medium speed and high-spirited rebound nicely. In short, the keyboard ASUS VivoBook S551LA well suited for use in a variety of text editors.
The touchpad is not particularly changed. It is as always very big, a little mat and no physical keys. The touchpad supports multi-touch gestures are all required to work under Windows 8 has a high input monotonicity, easily pressed and provides the necessary grip with the fingers.
Among other things, ASUS VivoBook S551LA equipped with touch screen. The presence of this device is the best suited ultrabooks with Windows 8. The touch screen makes operation even easier. Even the most distant from the technology people will be able to manage our laptop with a small set of simple gestures.
Screen
Diagonal Screen ASUS VivoBook S551LA is 15.6 inches with a resolution of 1366×768. This figure is not high, especially for such a stylish device. However, the screen shows ASUS VivoBook S551LA quite deep and bright colors, and has a very wide viewing angles. Unfortunately, at this end of our screen pros. Of the minuses here it is possible to allocate a low brightness, an extremely negative impact on the work outside the home in the sun. Given that ASUS VivoBook S551LA a portable device, such a deficiency is a huge omission on the part of Asus.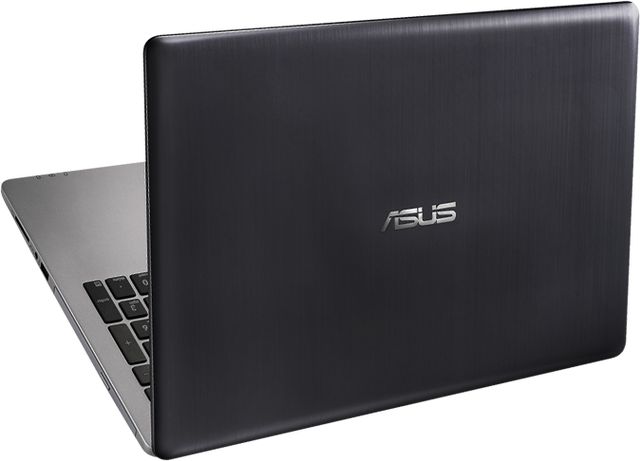 Otherwise, the screen is very good. It is perfect for performing multimedia functions, as well as for a variety of workloads. But for a more professional graphics and images should look for something with a more powerful monitor.
Performance
On board ASUS VivoBook S551LA processor is Intel Core i3-4010U clocked at 1.7 GHz. In addition, ASUS VivoBook S551LA has 4 GB of RAM, a hard disk of 500 GB and an integrated Intel HD graphics 4400. The lack of a discrete graphics card is somewhat limits the ability of the laptop. But Asus engineers fixed the issue of the situation is exactly the same model, only with the presence of a discrete graphics card. Her full name is also almost the same: ASUS VivoBook S551LB. But let's talk about that some other time.
Interfaces
By the standards of ultrabook set of interfaces at the ASUS VivoBook S551LA quite rich. On the right side of our laptops are located port USB 2.0, optical drive, SD-card reader slot and a combined audiodzhek 3.5 mm headphone and microphone jacks. On the left side are two more ports USB, this time 3.0, video output HDMI, RJ-45 port, Kensington lock slot and AC-adapter jack.
Output
ASUS VivoBook S551LA – it's pretty high-quality and stylish ultrabook from a reputable manufacturer. Of its obvious advantages is to provide a modern design, powerful hardware, a rich set of interfaces and ergonomic input device. Perhaps the only drawback ASUS VivoBook S551LA monitor is dim, making work in the open air can be somewhat problematic.
Anyway, ASUS VivoBook S551LA has a pretty affordable price, and certainly worth the money they ask for it. It is perfect for home use, and will not take up much space on your desktop.
Read another very interesting article about alternative energy of the Sun, water and air.