Router TP-LINK Archer C2 – one of the most affordable devices with support for Wi-Fi 802.11 ac in the line producer. Working in two frequency bands, the router has a total bandwidth of 733 Mbit / s, and subject to the availability of gigabit LAN-ports and one USB, before us is one of the most affordable options for building a modern home network.
TP-LINK Archer C2 comes cardboard box, decorated similarly to other products of the brand. In it you will find: Archer C2, two detachable antennas with a gain of 5 dBi power adapter cable Ethernet, CD with software and documentation.
Design, connectors
Relatively already sells equipment TP-LINK, Archer C2 looks pretty cool, it does not look like older brothers Archer C5 and C7. The upper part of the body has a slightly curved profile, a design course allows the router to look thinner than it actually is. The upper surface of embossed and glossy, beautifully tapered pattern shimmers in the light, but on such a surface is better visible dust or fingerprints.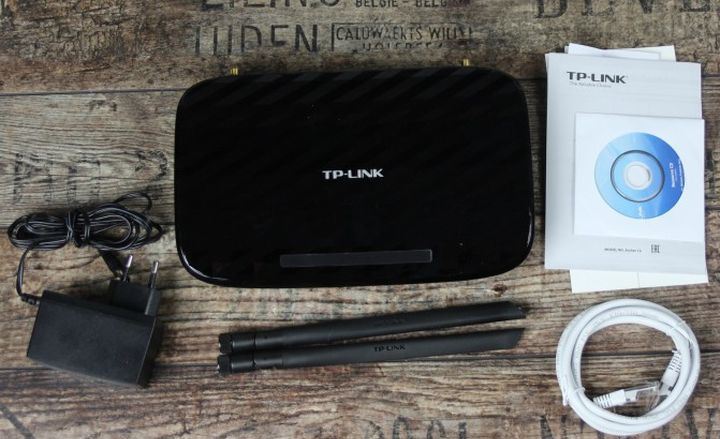 Top you can see the silver logo of the manufacturer and the number of point green LED indicates the status of the device.
The rest of the body is made of matt brushed plastic it done a lot of holes for ventilation. At the bottom, you can find service information. All connectors TP-LINK Archer C2 traditionally gathered on the back side.
Between the two RP-SMA antenna connectors can be found socket power supply, the power button on the router with the fixation, one USB 2.0, Gigabit Ethernet ports LAN (4 pcs.) And WAN, power key Wi-Fi network and paired button WPS / Reset.
Functionality
Router TP-LINK Archer C2 is based on the processor MediaTek MT7620A, running at 600 MHz. He is responsible for the system and the processing of traffic passing through the LAN-ports. The amount of RAM is 64 MB and Flash-storage capacity – 8 MB.
Wireless network standard 802.11 b / g / n 2.4 GHz processor provides MediaTek MT7620A, antennas operate in a MIMO 2 × 2: 2, and the maximum data rate of 300 Mbit / s. Chip MediaTek MT7610E provides network performance 802.11 a / n + ac at a frequency of 5 GHz antenna configuration – MIMO 1 × 1: 1, and the maximum speed can reach 433 Mbit / s.
TP-LINK Archer C2 supports a standard set of security protocols and authorization schemes in networks of providers.
Interface
Corporate Web configuration interface Archer C2 accustomed to other routers TP-LINK. Preferences window is divided into three columns. The first displays the items and sub-menu, the second is tuned in different settings, and the third is collected reference information.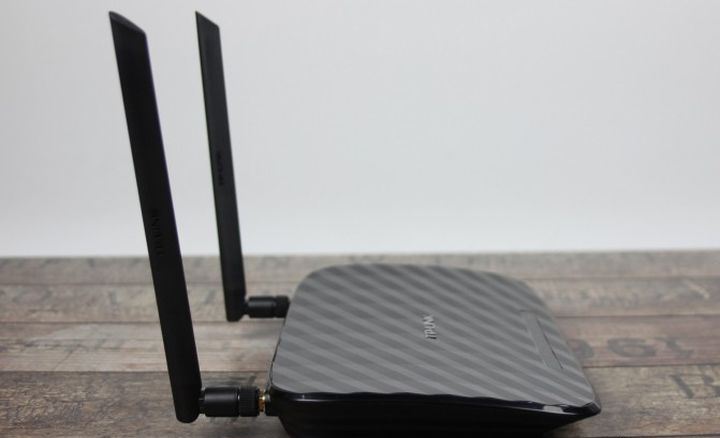 While the router is not enrolled in a broad sell, so the interface is available in English only. On the whole, it contains the usual setting items: general status information, tools for firmware upgrade, configuration backup and restore factory settings. Configure wireless networks each particular range rendered as a separate item. In each of them, you can create one guest Wi-Fi network.
To the USB port, you can connect a printer or storage device to organize network storage, media server or FTP-server. There are parental control and other settings.
In addition, there are mobile apps for Android and iOS . The program allows you to view a list of connected devices to block customers manage parental controls, to produce basic configuration of the router – disable the network, change passwords, reset settings.
Operation
Router TP-LINK Archer C2 was used as the primary network device in a building more than a month. During the operation we did not have claims to the speed and stability of the device. He successfully coped with a constant load, which provided two PCs and three smartphone connected via Wi-Fi.
For measurements we used a laptop Asus ASUSPRO BU201 c Gigabit Ethernet-adapter Intel I218-V and Wi-Fi-module Intel Wireless-AC 7260 (802.11 ac / a / b / g / n, 2,4 + 5 GHz, 2 × 2 , 300/867 Mbit / s).
Test check speed via Ethernet-connection shows almost the maximum for a 100-megabit connection result.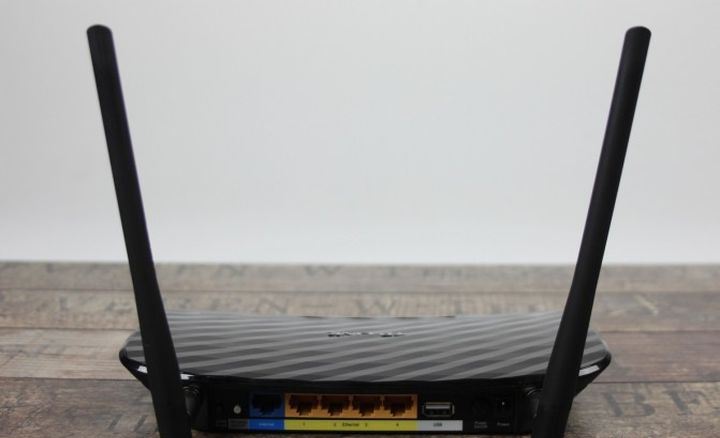 Then we switched to channel Wi-Fi (2,4 GHz) and measured the speed at four points: in close proximity to the router at a distance of 5 meters in the next room separated thin wall in the next room, separated by the same thin wall at a distance of 8 meters, at a distance of 13 meters through the bearing walls and other noise. The first two points fall velocity is practically not observed, it is noticeable at large distances, while maintaining a reasonable data rate.
Network signal at each point of the next expected weakening.
If the farthest point of the laptop demonstrates the unenviable data rate at 20/8 Mbit / s, stationary PC with Wi-Fi module Qualcomm Atheros AR946x (802.11 b / g / n, 2,4 + 5 GHz) and two antennas ( 8 dBi) gives a 57/88 Mbit / s.
In the 5 GHz band, the results are generally similar, with the only difference that ASUSPRO, with the support of Wi-Fi 802.11 ac allows you to get much better results in place of a weak signal, while the wireless module PC without the support of high-speed standard shows a much more modest the result.
Note that due to the greater susceptibility of the 5 GHz waves to physical interference in distant points in the room signal falls more than the 2.4 GHz network, although this does not prevent getting normal results with the appropriate customer equipment.
Results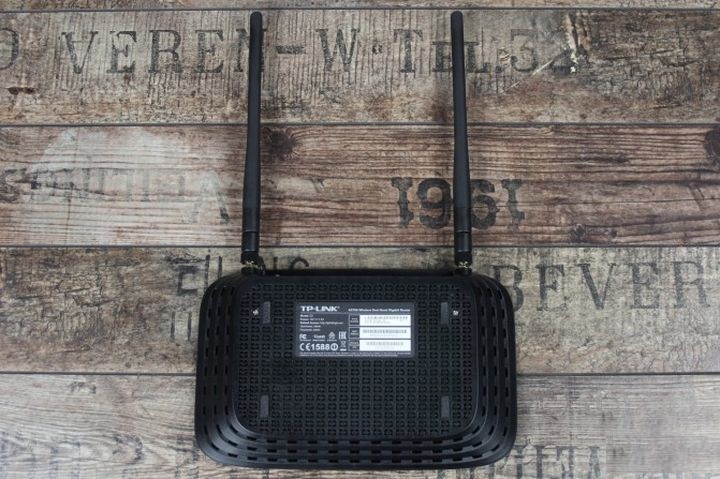 TP-LINK Archer C2 – wireless router with support for current communications standards and the stated data rate 733 Mbit / s. The device can be attributed to the lower-middle price segment – it is much more attractive than low-end models, although behind his older brother. In terms of equipment Archer C2 looks quite attractive – the buyer receives support Wi-Fi 802.11 ac, Gigabit ports for fast wired network and one USB 2.0. At the same hardware base router is not the most advanced, so it can be recommended to build a home network average load, or as a replacement for the older and simpler models.
Read another very interesting article about alternative energy of the Sun, water and air.