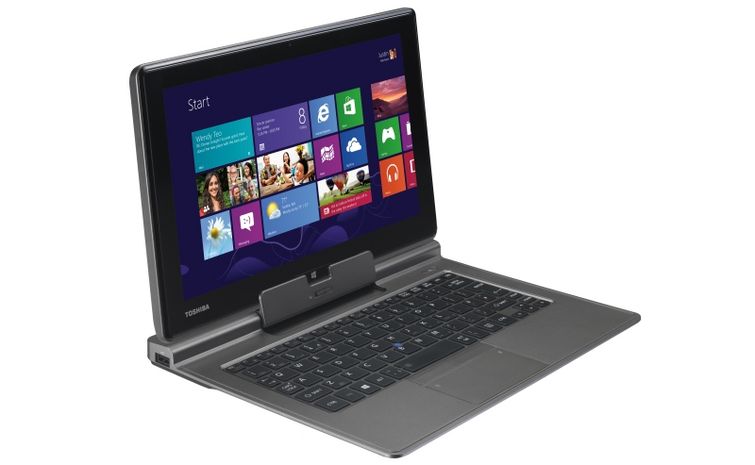 Toshiba Portege Z10T – this is a new product from a reputable manufacturer. This device is a hybrid laptop , notebook and tablet mixture . Also it can be used as a standalone tablet. Let's see whether the device justifies its hefty price.
Design
Toshiba Portege Z10T is a 11.6 – inch tablet, which weighs 0.9 kg without the docking station and 1.4 kg with her. Tablet itself looks a bit cumbersome. His rear has a grooved surface on which the openings of the cooling system and a small logo. Loop , which is mounted tablet looks fragile , but in fact it is not. It does not only support the weight of the tablet , but also resist the rough gestures some people who are guided by the rule "the more stronger, more effective".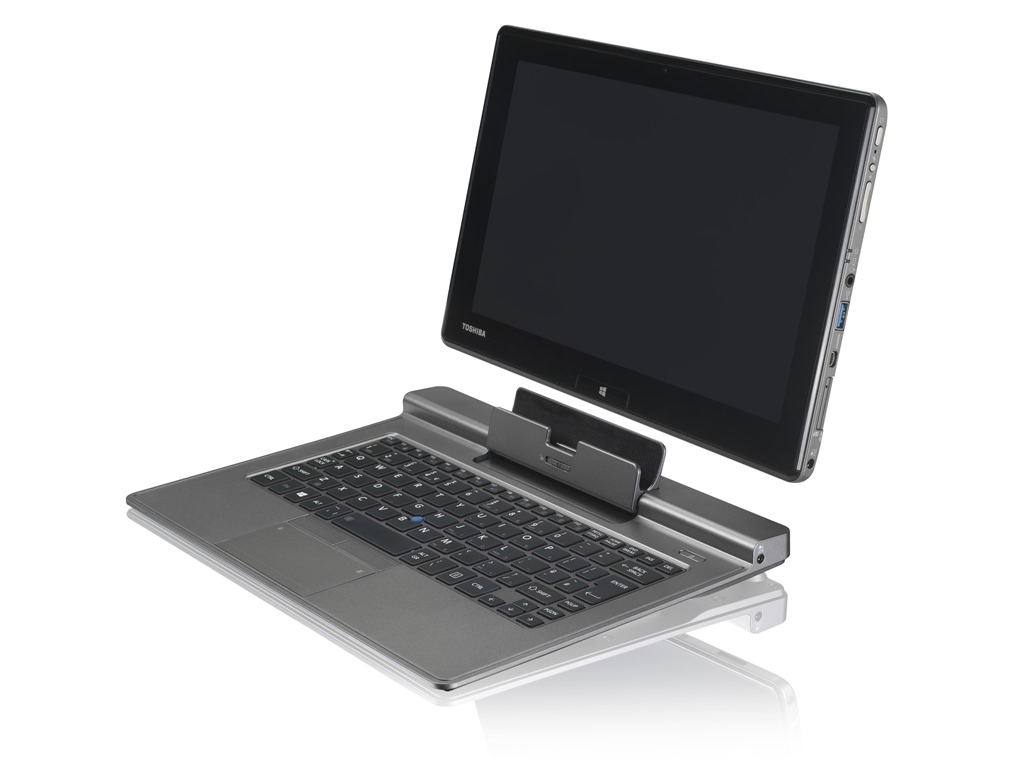 Dock weighs little. This is due to the fact that it has no additional battery. Moreover, its main battery allows you to work on this tablet for a long time without a connection.
Input Devices
Such devices from Toshiba Portege Z10T enough. Apart from a small keyboard that provides the course is not too deep, but a good return keys , our laptop also has a small touchpad , equipped with two little physical keys, which, oddly enough , quite well fit into the design of the operation panel. Of course , the touchpad is small, but it has a fairly high accuracy navigation and a good sensitivity of the touchpad.
Do not also forget about the touchscreen, which has a modern multi-touch gestures needed to work on Windows 8, and equipped with pen-based input . In addition, Toshiba Portege Z10T has manipulator TrackPoint, which is equipped with many business laptops.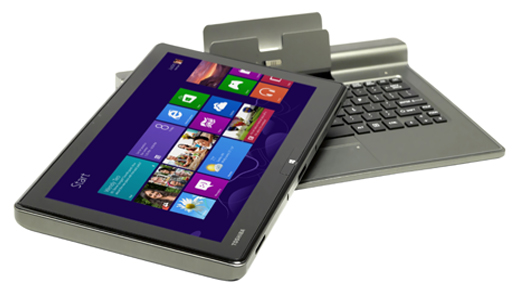 Screen
The screen in this hybrid has a diagonal of 11.6 inches and a resolution of Full HD (1920 x 1080 pixels). This is a very good result for such a small laptop, tablet standards, although it is the golden mean . Also, the screen Toshiba Portege Z10T has a matte finish and a pretty good brightness, so you can easy to operate even in very sunny weather.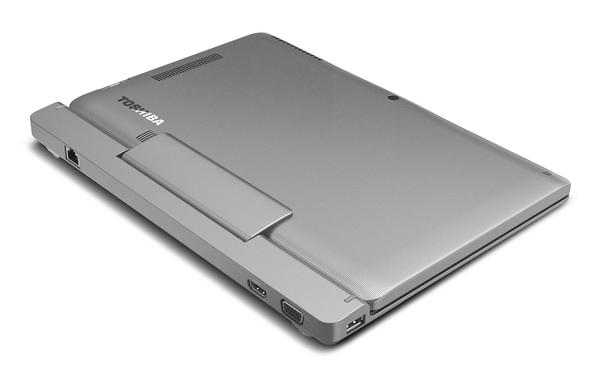 If we talk about viewing angles Toshiba Portege Z10T, they had very broad . Wide so that the watch film, for example, the plane will be in a pair of buddies. In general, this monitor is suitable not only for reading and working with the text , but also to run movies and games, as well as work in modern image editors.
Performance
On board, Toshiba Portege Z10T is quite powerful for a tablet processor Intel Core i5-3339Y with support Turbo Boost 2.0. This processor is a fairly productive solution, but it is not the most modern . Perhaps in the near future Toshiba updates its Portege Z10T with CPU generation Haswell. In addition, Toshiba Portege Z10T has 4 GB of RAM, SSD Solid State Drive, 128GB and an integrated Intel HD graphics 4000.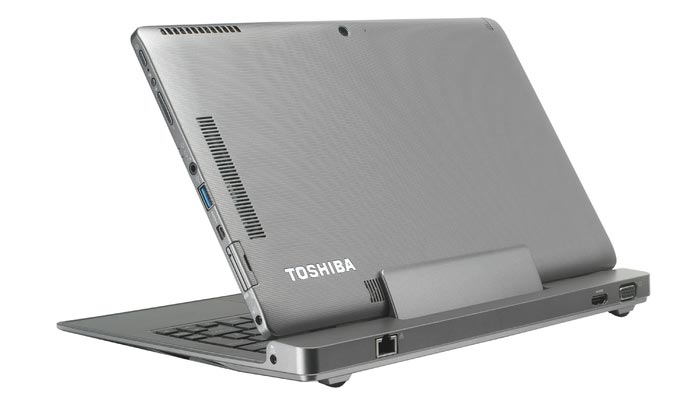 Interfaces
A set of interfaces for tablet measures at Toshiba Portege Z10T quite rich . In addition to the volume switch and the power button , it includes port USB 3.0, SD- card reader, a combined 3.5 mm audiodzhek , micro-HDMI port and socket AC-adapter.
Verdict
Toshiba Portege Z10T – it is quite powerful and stylish but expensive hybrid. However, he calmly cope with the tasks of any complexity. For portable devices , sharpened by the business , Toshiba Portege Z10T is a very good solution . So if you are in addition to the large and powerful laptop to need a portable laptop is capable of solving the operational issues in almost any environment, the Toshiba Portege Z10T you perfect.
Read another very interesting article about alternative energy of the Sun, water and air.