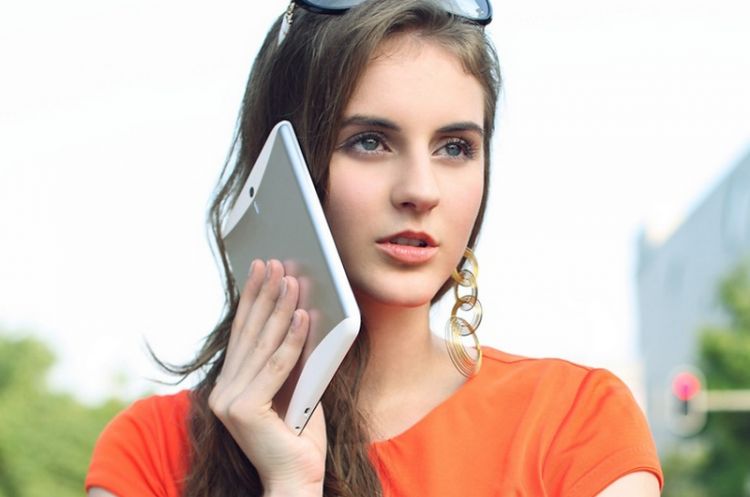 Man talking on the tablet, looks pretty ridiculous, but it is no longer confuses many users of handheld devices. As the resource phonearena, 25% of electronic gadgets that come to Asia, equipped with a cellular communication module, that allows you to make voice calls.
The study was conducted by Worldwide Quarterly Tablet Tracker, based on the supply of tablets in the Asia-Pacific region (excluding Japan). The results showed that in the second quarter of 2014 were shipped 13.8 million tablets, a quarter of which was equipped with a communication module.
According to analysts, this situation has arisen due to the fact that most people can not afford to purchase and tablet and phone. Therefore, they find a compromise in the form of small tablets with cellular module.
It also reported that the number of such devices on the market is continuously growing. For example, in the same period last year, it sold 60% fewer of these gadgets.
It is worth noting that all the devices running the operating system Android, because the plates on the iOS can not make calls over a cellular connection.
Of course, we should not forget that this study was conducted in Asian countries, but in recent years the tendency to increase the size of "ringing" of devices is growing worldwide.
Read another very interesting article about alternative energy of the Sun, water and air.