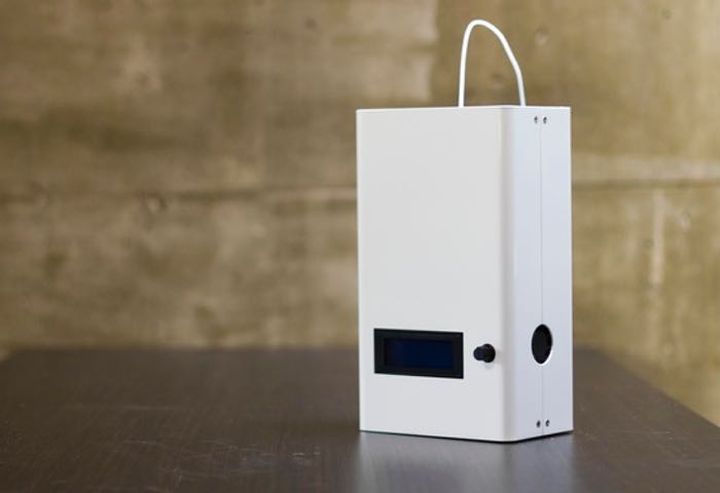 In our world, there are many amazing things that can be realized and make a special collection for you. Many opportunities to contribute to this 3D printing. In our time, it takes of particular importance especially a lot of attention.
Interesting possibilities for your reimplementation will help you 3D printer. But how do you know Most of the printers can not afford for everyone. As the price of 3D printer is very high today.
But a Canadian company called Mosaic Manufacturing went the other way and realized a completely new type of work 3d printer. Let's see the ability to perform a new type of 3D printing.
Creator Chris Labelle updated its design Palette 3D Printer. And now achievable opportunity to print 3D models have become more available to people.
The basic principle of the updated model Palette 3D Printer
This so-called colored threads delivery system that provides an easy and simple work. As a result, we can get a very remarkable color model and very complex shapes.
The main control unit supplies the material available to any 3D printer device. Thus, the implementation and execution of the models is simplified.
System from the Canadian manufacturer Palette 3D Printer is provided by supplying wires thickness of 1.75 mm. Since it's standards for most 3D printers used in our time.
At the moment, Canadian manufacturer Mosaic Manufacturing works together with the project Kickstarter. For realization of his invention for mass production. The cost of material feeding Palette 3D Printer will be 599 dollars. Of course this is not a cheap toy. But if you compare other similar devices on the market, such as Cube Pro C, the price is 4990 USD. So you can make conclusions themselves.
In conclusion Palette 3D Printer
Many modern devices and technologies depends on our success thinking. We need to understand why we live and what our opportunities. Every day, go ahead and achieve great goals will help us to be closer to perfection.
Source: KickStarter, Geeky-Gadgets
Read another very interesting article about alternative energy of the Sun, water and air.