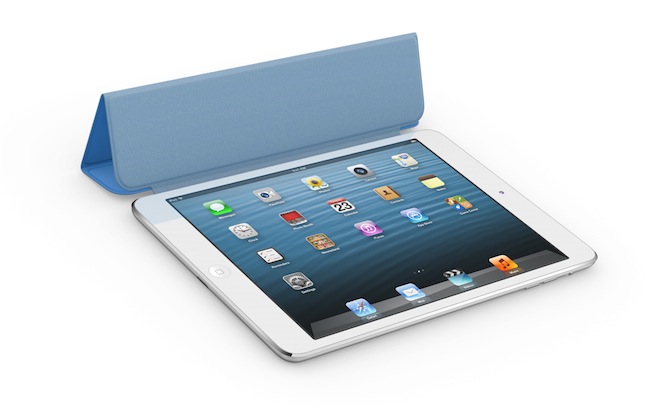 Tablet computers from Apple are still the most popular in the world, but their competitors c Android operating system on board did not even think to give up the fight for first place. As the portal AppleInsider.com referring to research analyst firm ABI Research, in the second quarter of this year, Android-tablet for the first time surpassed the number of iPad units shipped.
Despite this, the income from the sale of his Apple tablet only grow. According to experts, in the second quarter of 2013 were sold worldwide tablet 12.7 billion, of which more than half are owned by the Cupertino. Notably, 60% of all deliveries iPad fall on the iPad mini. The tablet is clearly selling more high-end model, so Apple is not necessary to delay its update until next year.
Nevertheless, the share of iPad in the global tablet market is rapidly declining with each passing year. According to the report of experts from IDC, if the spring and summer of 2012 it amounted to about 50%, but this was reduced to 30%. But Apple did not lose heart: Tim Cook prefers to work with other indicators – for example, the share of the iPad in the global tablet web traffic, which in July was 84%.
It should be noted that comparing the iPad and Android-tablet market shares is not entirely correct. In the arsenal of Apple now only two devices, bringing her enviable profits – iPad and fourth-generation iPad mini. This obviously can not be compared with the army of gadgets Android, the names of which many of the people have never heard. The number of competitors are taking, as in the case of iOS .
Thanks to the iPad mini Apple was able to reduce the average cost of their tablets to acceptable on the world market. Analysts point out that the cost of Android-plates on the contrary was to increase rapidly. Cumulative price increase was approximately 20% compared to last year.
It is likely weakening of the iPad is largely due to the fact that Apple has not updated their tablets a year. After the presentation of the new generation of the gadget , which is expected to take place on October 15, the situation may change dramatically, and in the report for the fourth quarter of this year we'll see is very different percentages.
According to the ABI Research, is now the most popular on the market are devices with a screen diagonal of 7.8 inches. So the rumors about the creation of the 13-inch iPad still have no logical justification.
Read another very interesting article about alternative energy of the Sun, water and air.