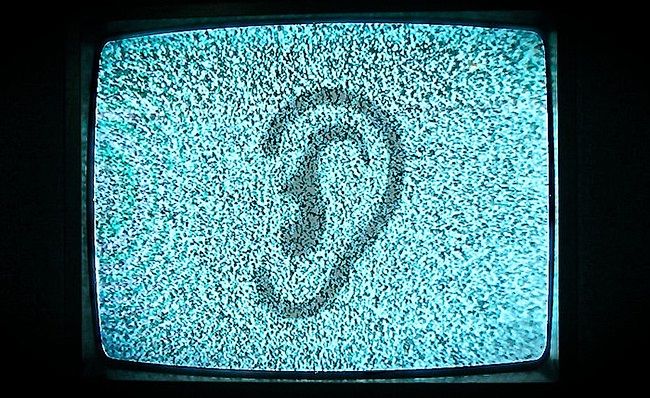 Smart TVs for already a couple of years haunt buyers. And it seems to me, do not give something else – the answer to the question "What will happen to the TV as a device, then?" But the latest software update for Apple TV at number six gives a hint of a more elegant way of development and response to what awaits interested in this issue in the future.
There are opinions, many of them (and I them, in general, support) that the so-called "smart" TVs, as a device for viewing content, developed in a completely wrong direction. If you've spent enough time at one of these "child prodigy screens" from any leading manufacturer, odds are you have experienced some, to put it mildly, mixed feelings on the interface, the control method and the quality of the decision. Basically, of course, claim to an interface, rather, an approach to its implementation.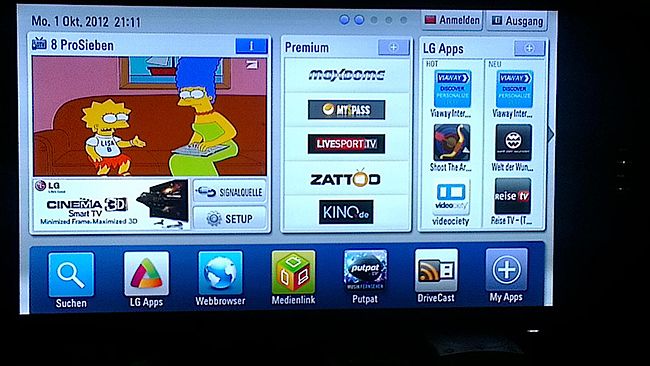 Manufacturers such as Samsung and LG, partly to blame for the fact that embedding some advanced features to their telemonstry and thus extending some opportunities, incredibly complicated the use of the device. If you do not have a pair of three free hours to set up this TV to just figure out how it works, you will not be able to use most features built into it. In fact, everything is simple: what is going on, can be called "a sign of cultural marketing" – to invent and shove a bunch of unnecessary features, and then build the whole advertising strategy around it.
Added features and functionality! Added even more features and functionality! And now we have added a control system view, it is useful to you, without it can not be!
We just give the idea. And really – it's an arms race between manufacturers. And it's a battle for survival, of course, for those to whom it may be important to those concerned.
Infrastructure bundles iTunes-iCloud, created by Apple, gives some hope for a brighter future, a more elegant solution. While the Apple TV interface, in general, is far from the excesses AirPlay technology shows an alternative, and I think the correct direction of TV devices. Fundamentally speaking, when I use the iPad for viewing via AirPlay to Apple TV, set-top box does not require me to download content from the web, in fact, the device is able to recognize the type of content that I like, and give it to obtain flow directly from the servers of Apple. At the same time, the iPad is free for other tasks that you can do something else.
Now about smart TVs.
Smart TV requires that all that is done, it was done on the screen. Navigating the menu, some settings, the choice of interesting content – all of this have to do with the remote on the TV, and it seems to be like the best, fast and convenient for today. The fact that I now hold in your hands, in six months or a year will be outdated useless thing, because there will be new, even faster, convenient and multifunctional devices, other models, the next generation! But unless someone changes the TV every year?
«More EQ, less IQ». In fact, the TV like device that does not need such a large number of functions. It would be better improved picture quality and sound, it is far more important for the buyer. The TV must be a high-quality screen with good picture and sound pleasant, and not a substitute for a computer. I know where to take that view, and the task of the TV – show me that. And just Apple TV there is competition, both in terms of convenience, since the size and cost. Especially if you have already formed the habit of "multi-tasking", just the presence of Apple TV does not prevent to do several things at once.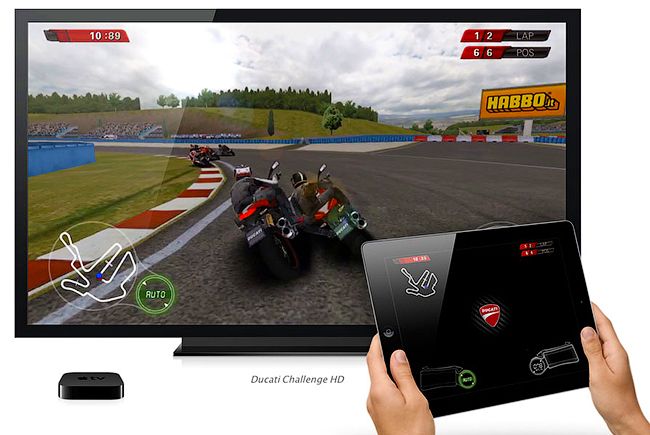 Everyone has a smart phone, a tablet, a laptop or computer. And those functions that is in today's "smart" TVs are simply not necessary, in any case, they do not give a tenth of the opportunities that can be done with, for example, iPad and Apple TV. iPhone or iPad constantly on hand, what is needed in this case the TV remote? In this case, need only a picture and sound, and not fancy and functional fat nedokompyuter. Really push the buttons on the remote control easier and more enjoyable than doing the same on the screen iPad?

Apple TV and AirPlay device as the technology are now in the initial stage of its development, at least at this very hopefully. And I do not think Apple will miss a piece of the "pie", taking into account the jump in the number of new supported services such as iTunes Radio , iTunes Match , the sports channel MLB, News Wall Street Journal Live, music videos Qello TV, even Anime Crunchyroll. Of course, all this is really the presence of devices with a minimum mark of Apple, bought in a store, but you need the iPad is not just for watching TV. As always, Apple provides an alternative view, and implements other than the usual approach to things. And such an approach, as well, and always a little better than the competition. The path of development of "smart" TVs – a road to nowhere, and the development of television direction Apple – is the creation of a new ecosystem. And, probably, it will be called Apple Smart TV. Although, who knows.
Read another very interesting article about alternative energy of the Sun, water and air.