Just two weeks ago in South Korea started selling the Samsung GALAXY S 4 LTE-A, sales figures have exceeded 150,000.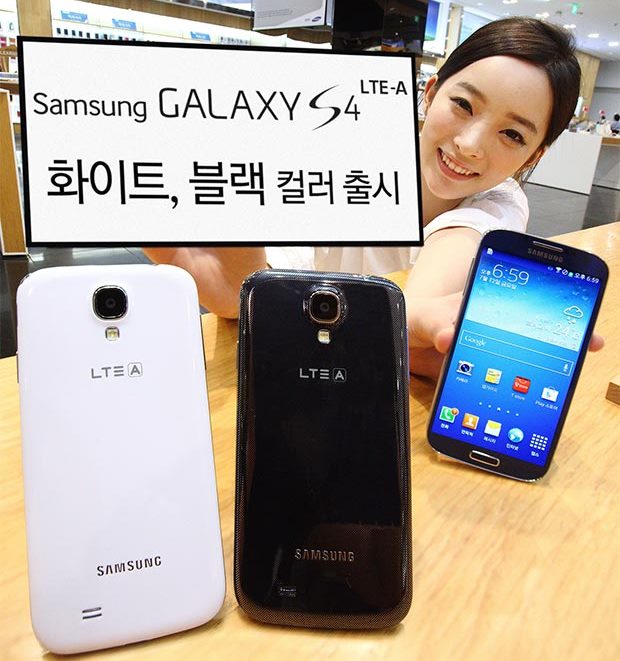 Samsung in June 26, 2013 in Korea launched GALAXY S 4 LTE-A, only a short two weeks, sales figures have exceeded 150,000; Although the international version of the GALAXY S 4 is known as a gap between sales of 20 million, but sales in the single market, this type of performance is quite amazing.
Samsung GALAXY S 4 LTE-A uses Qualcomm Snapdragon 800 processor, clocked at 2.3GHz, and supports LTE-A network technologies; LTE-A (LTE-Advanced) is an upgraded version of LTE technology, LTE-A theoretical value of speed You can download up to 1Gbps, upload to 500Mbps, while the currently used version 8 fastest LTE theoretical download speeds of up to 300Mbps.
In the coming weeks, this phone should also have sales growth, because including SK and LG U + will continue to allow LTE-A network throughout South Asia.
However, since Taiwan is not LTE network, let alone LTE-A technology; therefore Samsung GALAXY S 4 LTE-A in the Taiwan market opportunity is not high, interested consumers may have to wait through a parallel pipeline purchase.
On the other hand, Samsung Korea also published earlier on the black and white Samsung GALAXY S 4 LTE-A.
Read another very interesting article about alternative energy of the Sun, water and air.