You often ask us – Do I need antivirus for Android devices? Android operating system has a tarnished reputation in the field of security and viruses. However, is it necessary to have antivirus on Android smartphone?
Before the developer conference Google I/O 2015, Adrian Ludwig, the head Android security, told reporters:
"Does average user of Android devices need to install antivirus applications? Definitely not. I think that 99 percent of users do not have benefit from antivirus".
So what happens? The head of Android security claims that Google's operating system has no problems with safety, while the antivirus companies and developers say that the user must install a special application to protect your device.
What is Android virus?
The virus is a malicious program that infects our computers for decades. Since the mobile operating system Android has become very popular in recent years, so it has become a tasty target for hackers. In fact, viruses cannot infect Android, because they do not replicate, however, the term has become standard for such situations.
Where are the Android viruses?
Google Play Store is the largest database of malware and scams. Daily loaded a large number of applications in Google Play, and since they do not have the detail moderations, users are becoming an easy target from criminals.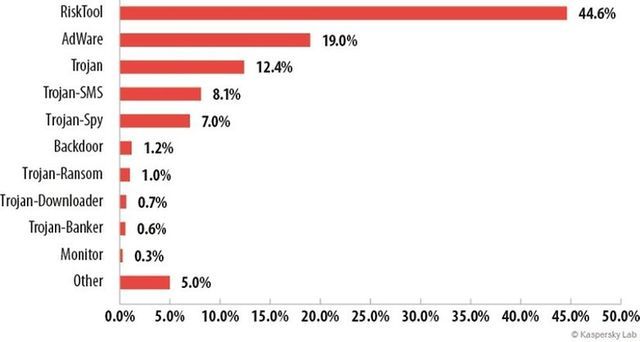 In addition, there are other methods of distribution of viruses for Android: messages with attachments, MMS, phishing, fake application, APK-files that you manually installed, or clock on suspicious link to download.
What is the risk to get of the Android virus?
Risk to get Android virus depends on the situation. In some cases, the virus might not be harmful to the smartphone. In other situations, malware can mimic sites or applications that you normally trust, thus they gain access to passwords or credit card data.
As we have mentioned, one of the most common ways to get a virus – it is download of the fake application from Google Play. Often, fake application copies name and icon of the original program, so the user is not even aware of the danger.
How do I know if my Android smartphone was infected?
By installing a fake application, the user may not know about the virus. Only after a while, the owner of the mobile device begins to receive unexpected bills to pay or smartphone performs other strange behavior.
The best defense is attack, so the best way to protect your smartphone is set maximum protection. Fortunately, popular malicious programs create a big scandal in the network, so developers are trying as quickly as possible to release an update that will protect your mobile device from further problems.
What are antivirus for Android?
Antivirus application is a way to detect the virus on your phone. There are hundreds of antivirus applications, which are available free at the store Google Play Store.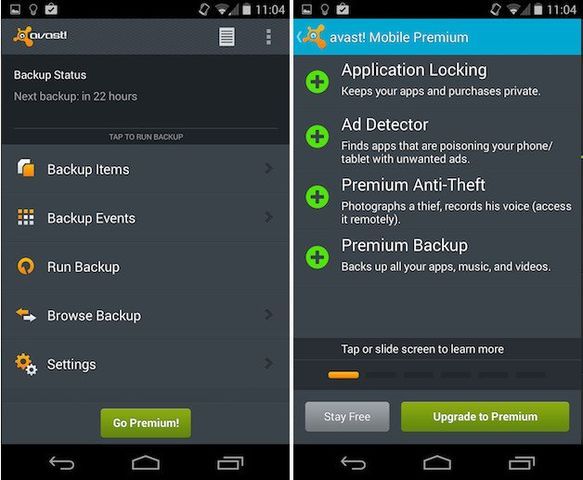 Antivirus for Android work similarly to antivirus programs on your computer. After you install an antivirus for Android, you can start scanning files on your phone.
However, antivirus for Android cannot automatically remove malicious software, so you need to do it manually.
How much are the antivirus software for Android?
There are both free and paid versions of antivirus applications, but most of the users are using free antivirus software.
Paid antivirus programs have the same core functionality, but they offer some additional features.
Do I need to install free antivirus for Android?
Users and developers argue about the benefits of antivirus for Android. In any case, antivirus cannot protect, if the user does not have a head on shoulders. In fact, most antivirus programs are only useful if the smartphone is already infected with a virus.
If you decide to install antivirus software, then you should know that they usually consume a lot of battery power, take up memory on your phone, often annoying notifications and decrease the speed of the smartphone.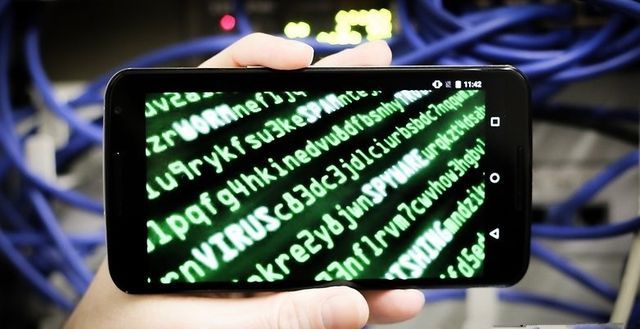 What to do?
The simple truth is that the thieves, hackers, criminals and hooligans will find a way to get into the smartphone. Android platform with more than a billion active users is a target. Is it possible to avoid a virus infection at the rational use of the smartphone? In most cases, yes. Does this mean that I do not need to install antivirus for Android? Decide for yourself.
As long as you download the app from trusted sources, your smartphone is protected against viruses. At the same time you have to wonder – why take the risk? Viruses for Android are becoming more and more common.
In any case, I recommend you download antivirus for Android, check for viruses on your smartphone, and then remove it.
Read another very interesting article about alternative energy of the Sun, water and air.