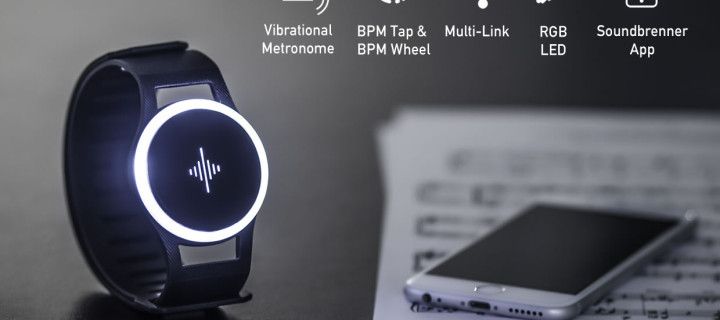 Handheld devices, especially smart watch that everywhere, are likely to be widely disseminated with the arrival in this area Apple. Almost all devices are helping us to control content with very simple gestures. But what if they can help us create this content? Soundbrenner Pulse will try to do it. This wearable metronome – a device that marks the short intervals of striking. A device that helps musicians to be called to the rhythm at the rehearsal or performance, in a group or solo. The metronome is one of the most common tools in the arsenal of a musician. It is used to keep a musician in a certain rhythm. In its simplest form, it can be a light strikes the teacher on the shoulder of the student. This principle borrowed Soundbrenner Pulse, which uses physical contact as a way to transfer the music.
Just as smart watches, metronome send your message, primarily due to the vibration, which is 6 times more vibration on a smartphone. There are LEDs that can blink to the beat, but it is not a prerequisite, and in some cases even prohibited. With LEDs can arrange a real light show. Certainly, Soundbrenner Pulse has a mobile app that gives users more precise control over the wearable device. In the appendix, there are exercises that will help you in your practice. But unlike the smart watch, the device can be worn on almost any part of the body, whether the wrist, hand or even foot. It all depends not only on the degree of your comfort, but also on the instrument on which you play.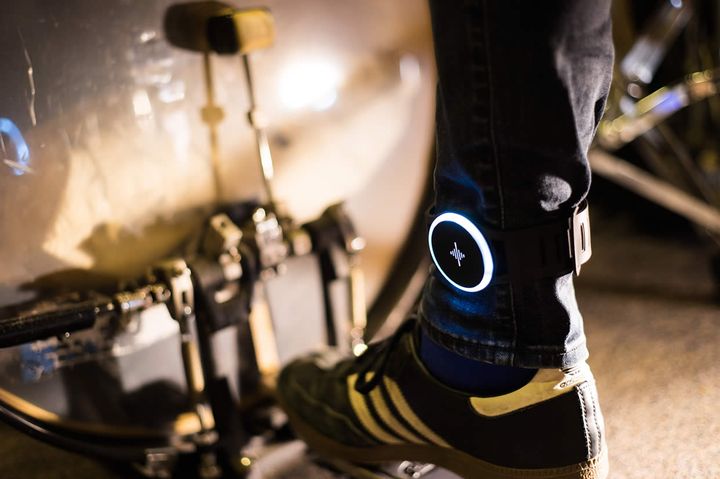 Bluetooth technology allows multiple players to be synchronized with one bit through individual Soundbrenner Pulse, wherein one of the smartphone users may be used for control. Black silicone bracelet is protected against moisture and is available in two sizes. The battery life is 4-5 hours.
Creator metronome for musicians Soundbrenner Limited company is looking for support on the platform Indiegogo. One bracelet will cost you $ 129, only the developer needs to raise $ 75,000.
Source: SlashGear
Read another very interesting article about alternative energy of the Sun, water and air.