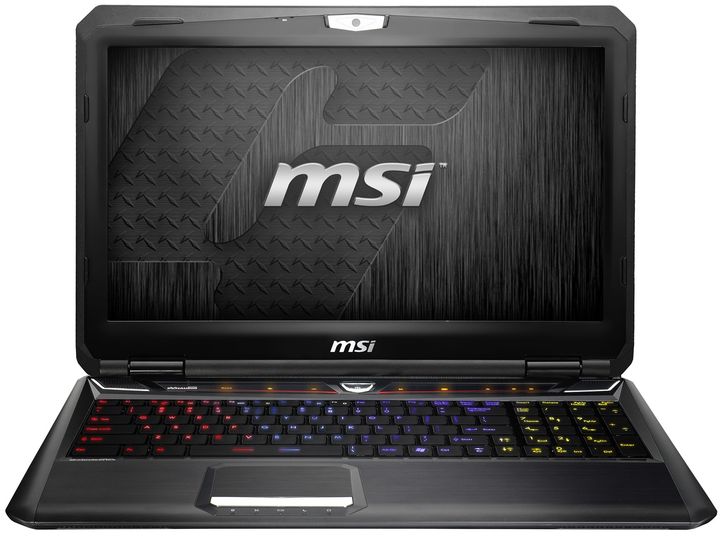 Gaming devices segment has always been an integral part of the market gadgets. Gamer laptops have become a kind of compromise between portability and performance. Of course, these devices weighed much more conventional laptops, but they are much more mobile and convenient desktop PCs. Over time, manufacturers began to pay more attention to the issue of portability, which is reflected in the design of these computers. They have become thinner and lighter. To date, the market has been formed relatively light generation gaming laptops, one of which is the hero of this review MSI GT60 Dominator.
Design  MSI GT60 Dominator 3K Edition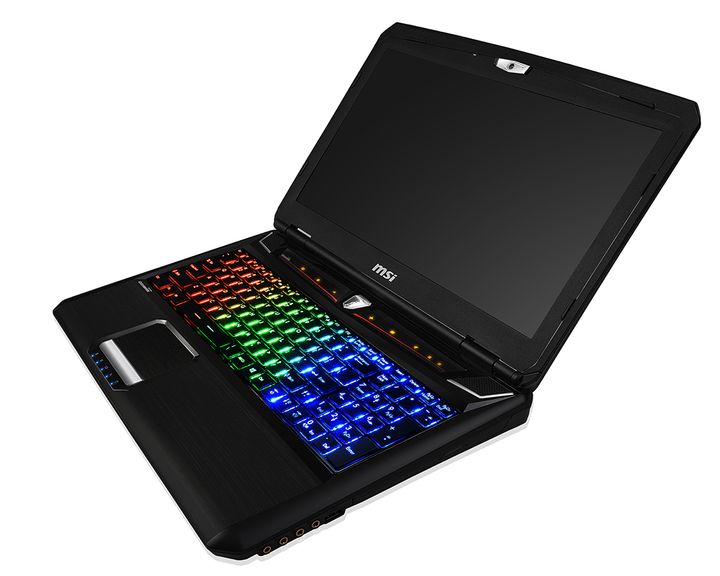 MSI GT60 Dominator has a familiar look and feel for the latest generation of devices MSI. The device has a futuristic design, the essence of which is set in chamfered corners, sharp skew lines and various elements of the scenery.
Top panel computer has chamfered corners and characteristic MSI narrowing in the lateral faces. In the center of the lid is a large MSI logo in the shape of a shield with a dragon. Bottom cover trimmed rubberized plastic that has a positive effect on convenience when carrying the unit.
The cover is fixed with two loops and perfectly reliable rises and falls. Also, when viewed from the rear, you can find two large cooling holes that looks like a sports car's grille.
Operating panel PC is as modern as its interior. Front panel of the device is made of hard plastic and has a glossy coating on the surface because of this laptop will be fingerprinted.
Input Devices  MSI GT60 Dominator 3K Edition
MSI GT60 Dominator is equipped with a full-size island-style keyboard, which is equipped with a numeric keypad NumPad. The first thing that catches the eye is the bright backlighting operates in several modes. The keys have a comfortable size and good return, allows you to quickly and accurately enter text. Also, the keyboard has a middle course and the traditional MSI format – key Win moved to the right side.
Touchpad MSI GT60 Dominator has obscenely small dimensions. Fingers barely fit on his tiny surface. But despite its small size, the touchpad copes with gestures such as zoom and scroll. However, Windows 8 gestures are not as soft as the more simple commands. Nevertheless, on the comfortable work can not speak. Still, the question of the touchpad size matters.
Display  MSI GT60 Dominator 3K Edition
According to the manufacturer, MSI GT60 Dominator – the world's first gaming laptop with 3K display. This means that instead of the usual Full HD (1920×1080) display, you get a matrix with a resolution of 2800×1620 pixels. At this screen size is 15.6 inches.
This display has a good image quality, sharp detail and excellent color reproduction. The brightness of the display is also quite high, although the market gaming computers are devices with higher levels of brightness, such as Alienware last 17. This screen is perfect not only for games and movies, but also for professional work with video and images.
Performance  MSI GT60 Dominator 3K Edition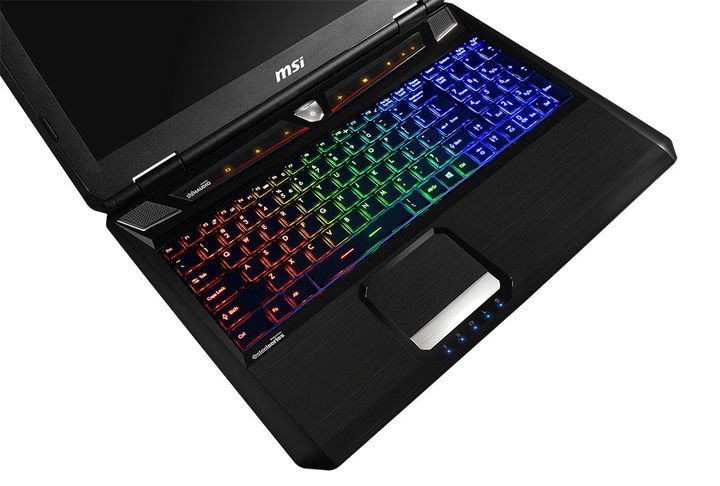 On board, MSI GT60 Dominator is a powerful quad-core Intel Core i7-4800MQ clocked at 2.7 GHz and 16 GB of RAM. Thanks to this stuffing our laptop gets pretty high scores in various benchmarks for performance and copes with modern video games. Besides MSI GT60 Dominator has one hard disk 1TB and modern discrete graphics card NVIDIA GeForce GTX 880M with 8 GB of internal memory. This card is by far the most productive solution for laptops, so that problems with modern games and graphics applications in MSI GT60 Dominator does not arise.
Interfaces  MSI GT60 Dominator 3K Edition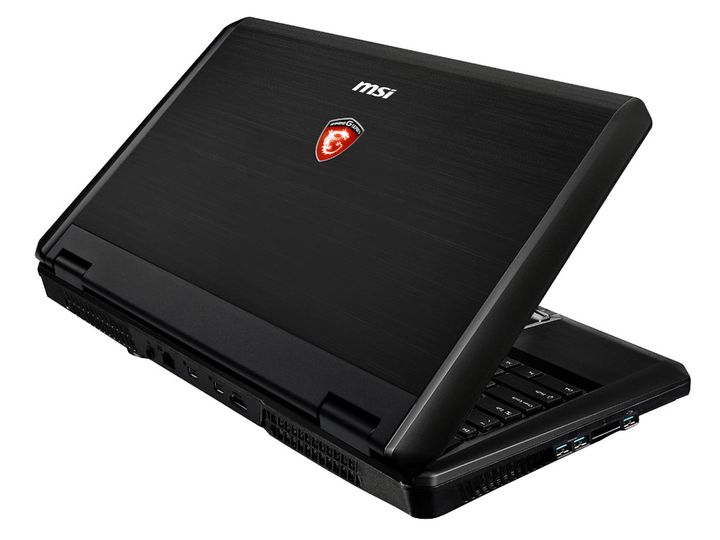 On the right side of the device is the optical drive, USB 2.0 port and 3.5 mm audio jacks for headphones and microphone to the device. On the left side there are three port USB 3.0, as well as multimedia card reader. Other interfaces, namely connector Ethernet, mini-DisplayPort video outputs and HDMI, and AC adapter jack located on the back side.
Output  MSI GT60 Dominator 3K Edition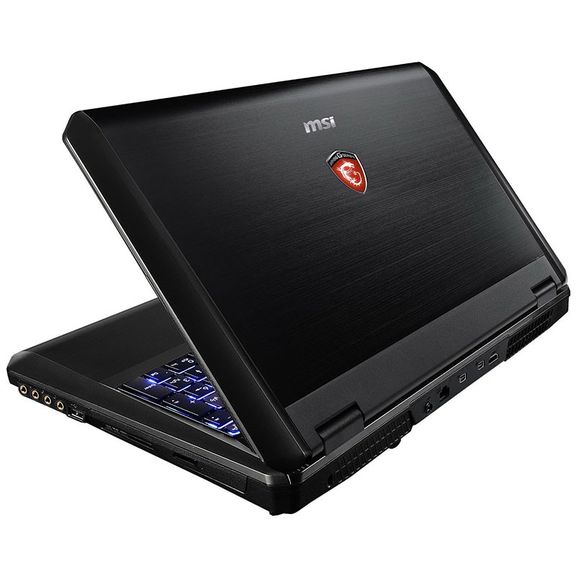 MSI GT60 Dominator – a computer that is definitely worth your money. When compared to the more expensive Asus G750JZ our device has a higher resolution, the same powerful graphics and a little less tenacious battery. On this basis, we can say that MSI GT60 Dominator – a computer for those who need a really powerful device.
Read another very interesting article about alternative energy of the Sun, water and air.