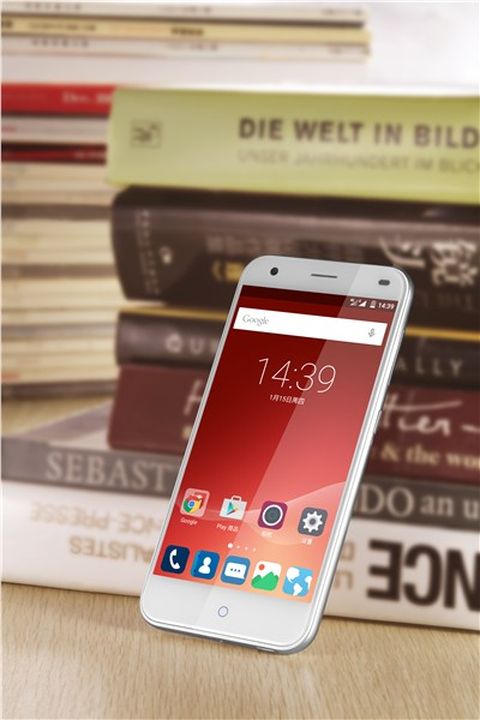 In the era of the next financial crisis, it is not surprising that many people are beginning to seriously reconsider their values. Regarding this sphere consumption and, in particular, electronics. For the price of yesterday's top models now sell "middling" and it makes you wonder – what to spend the money, and what better to save.
In recent years, smartphones, especially on Android, it became evident that not only exceed customer expectations, but also the needs of the most courageous software. Screen resolution, performance – all this has increased to some quite fantastic, but because sometimes just unnecessary digits.
Here take a screen resolution – seemed to have 5-inch Full-HD screen can see the individual pixels, except that, under a magnifying glass. You often see on the screen smartphone with a magnifying glass? And how often do stared at the screen from a distance of less than 20 centimeters, in general? No, the manufacturers do not stop and offer already UHD-screens. Why? Is not clear. But certainly it is clear that pay for these bells and whistles still has to the user. And if six months ago a similar smartphone cost 30 thousand rubles, but now all of 50.
ZTE Blade S6 – this is also not a budget smartphone, of course. With some hand, it can even be considered as a flagship, although it would be wrong. The title of "strong middling" to it too difficult to apply. What kind of animal is then what it category?
We would say so – it's a smart choice. Reasonable precisely todays the difficult time, when technology becomes more expensive in the store even stronger than the meat. Let's try to explain what is in it such reasonable.
Appearance –  ZTE Blade S6
Probably the year 2015 in terms of smartphone market can be described as a year of iPhone clones 6 – first Lenovo S90, then the rumors about the Samsung Galaxy S6, do not forget about Meizu MX4, and now ZTE Blade S6. This is neither good nor bad – Apple with its design always set new trends, especially since one of the designers ZTE once worked with Steve Jobs himself. Hence, by the way, and the inscription on the back of the smartphone – Designed by ZTE in California. Indeed, the company ZTE has a design studio in California.
However, in size Blade S6 takes a really successful niche between the iPhone and the iPhone 6 6 Plus.
Keep out of the hands of the smartphone is very convenient to the ergonomics ZTE are treated with due care.
The only complaint – the smartphone is made of plastic, which is especially noticeable on the back surface. But it is one of the few cases among Android devices, when the front side looks much nicer back.
On the left side, there are two slots – one for memory cards MicroSD, the other two nano-SIM-cards.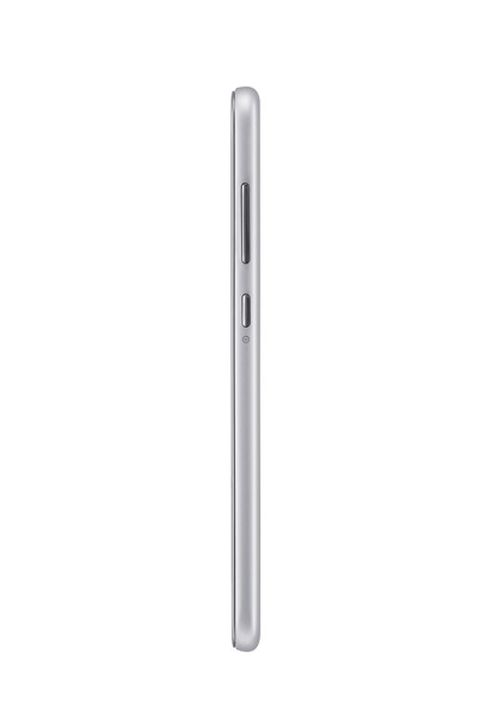 Interestingly, both work with LTE. Well, in general, the quality of communication we have no complaints – not for nothing that ZTE has thousands of patents in the field of communication and has long been developing models for major mobile operators, including in Russia.
On the right side – the power button and volume rocker.
Screen
Another point of economy (in addition to the plastic housing) – the screen. But again, the savings are reasonable. In fact, saved only on resolution – really, HD-resolution 5-inch screen is still enough. Yes, whether here Full-HD (more precisely it is not necessary), the picture would be clearer. But here we must understand that not all 5-inch HD-screens look the same, even in terms of definition. In Blade S6 is set really high-quality IPS-matrix, which "squeezes" of HD-resolution, the most well and, in addition, provides good color reproduction and viewing angles.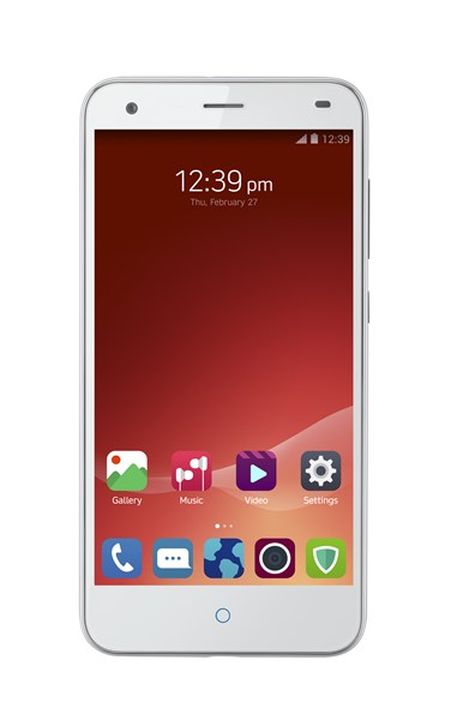 Of course, in words here we are unlikely to convince someone, but if "low" resolution – that is all that stops you from buying, we recommend that you still get acquainted with the staff in person at the store, and you will surely change your mind. When we first showed ZTE Blade S6 and nothing about him said, We could not determine the screen resolution – like Full-HD looks sharper, but the HD often looks much worse, and options "in the middle" found only on iOS (the same iPhone 6).
Software
Like many Chinese brands, ZTE closely relates to customizing their smartphones. The company continues to develop its proprietary interface, but it is noteworthy that this time the smartphone goes directly to Android 5.0 – perhaps this ZTE overtake many even A-brands.
Various programs and services here too much and that is unusual, all of them – useful. For example, standard service backup of all data.
Or cleaning utility "garbage" Clean Master. There is also a navigation application "Navigant."
Most surprised standard keyboard TouchPal X – perhaps it is the most functional of all that we have seen (if we talk specifically about the standard). Sometimes, though, it makes it difficult – to quickly gain some characters are not so easy.
Performance
We note at once – a smartphone running on a processor from Qualcomm. And not on some old, last year, and it is a new and modern, but not top-end – an eight Snapdragon 615.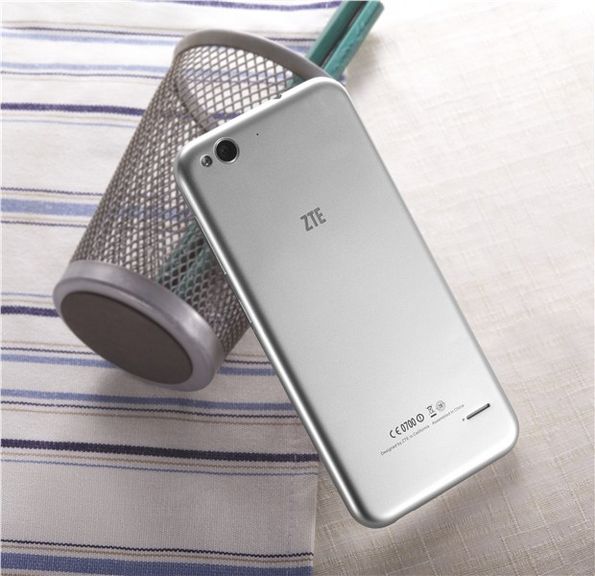 But the performance of ZTE Blade S6 enough for all (take into account that HD-screen requires fewer resources than Full-HD, and even more so, QHD), including modern 3D-games. We tried out Real Racing 3, Frontline Commando 2 and run some benchmarks.
We think the results are quite eloquent. Performance in Blade S6 flagship – rightly so.
But it's not just high figures and beautiful graphics. Problems such as, twitching, hang and so often characteristic of smartphones Chinese brands (including a rather famous and popular in Russia), in the ZTE Blade S6 completely absent.
Performance interface, ease of working with him, as well as the quality of the screen, Blade S6 is perceived as "middle class" A-brand. In the best sense of the word. And, given that the Blade S6 – is middle class and for themselves ZTE, for the quality of the company's products can only praise.
Camera
From the camera of the smartphone in the middle price segment, it is not necessary to wait for miracles, obviously. However, in general, the camera Blade S6 removes bad. Is that a problem with the focus – focus often misses long zooms.
Battery
There are no records not, in terms of autonomy Blade S6 does not stand out from the competition – not in a bad or a good side.
Smartphone confident will last all day (day), and even more if you do not play a lot and do not shoot video.
In total –  ZTE Blade S6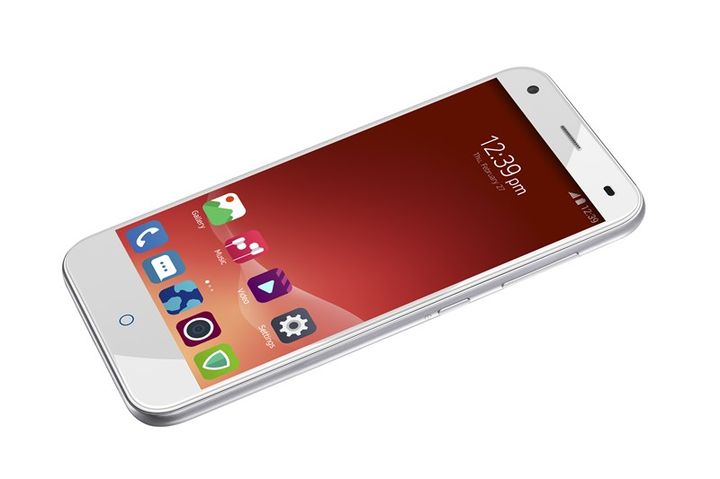 Most importantly, at this price, the smartphone is almost no competition. At least among the B-brands just do not. Everything it can to find fault here – resolution of HD, plastic housing and a flagship camera quality – is due to the price and performance of the device (which applies to the usability of the interface) from Blade S6 at famous champions.
Source: Ztedevice
Read another very interesting article about alternative energy of the Sun, water and air.