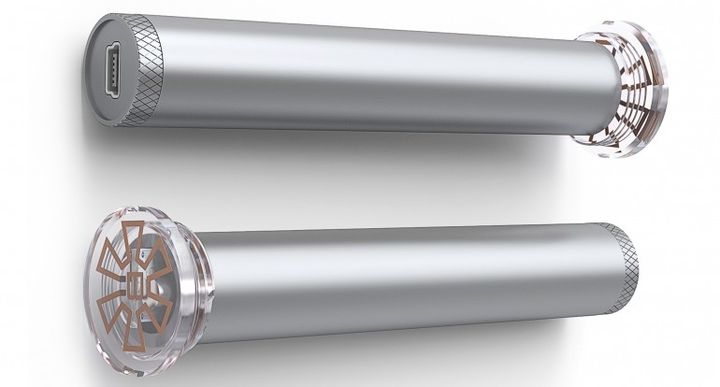 We have seen different versions of vibration prompts users of mobile devices to help them reach the intended target in any new city. And why go far: Who of you know by heart your own city? Here came a time when such technology will be installed on bikes. Place to implement them the most successful – the handlebar. Now the company Boréal, producing bicycles, decided to distinguish themselves from competitors and make their products more innovative. But we should not assume that smrtGRiPS velolyubitelyu can get only with the new model. Not at all. It can be added to an existing bike and after the installation of special grips on the steering wheel. And every bike thereby becomes a little smarter and start prompting his master, where to go, when and where to roll.
From a technical point of view themselves nozzles – just an ordinary rubber handle. Each of these, however, is divided into two parts with a waterproof cylindrical "core" in the middle, which makes steering and navigation means present. Among other things, the components developers include on-board electronic components, such as a 3.7-volt battery with 700 mA / h, Bluetooth module and a vibrating motor.
Connect wirelessly to the application on iOS device or smartphone based on Android user and allow to receive such valuable guidance for further investigation. One battery (executed via USB) should be enough to use for about three months.
If the bike is stolen by a sudden, the network device with the app can be used to look for it. Once the bike was gone, its signal will be detected by any user application that passes within 100 meters (330 feet) from the loss. Alarm notification will show the location of the owner, telling him the approximate location where you want to see.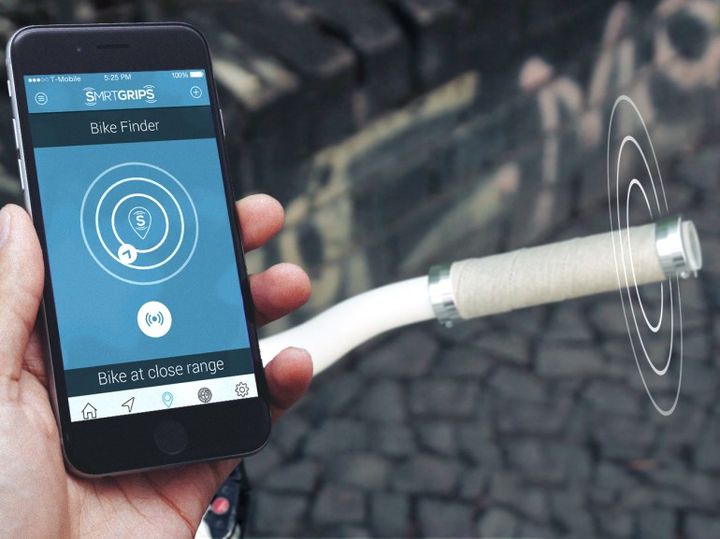 Once it gets to the point of sending a signal, he may proceed to a more precise search using distance indicator in the annex. In addition, it will be possible to send a signal to the bike, causing the handle on the steering wheel produce an audible "siren". Owners can also use this function if they simply forget exactly where they parked their horse-katun.
Read another very interesting article about alternative energy of the Sun, water and air.