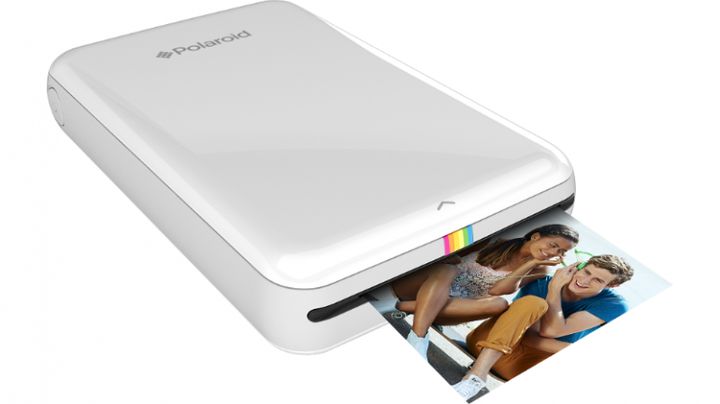 Photo sharing on social networks interesting, but still fresh in the memory of sensations that you experience, leafing through photo albums of their school years, youth, military service, and hiking in the mountains with friends. How much fun entering the lens restless "photojournalist". The new printer to print photos directly from your phone by Polaroid allows users to print photos that they do using their smartphone cameras. Polaroid Zip produces small colored miniatures of reality in about a minute.
Polaroid Zip, however, is not the first mobile printer, which will be offered by the company. Back in 2008, the company released the PoGo Instant Mobile Printer. As the unit from the PoGo, Zip print small photos measuring 2 × 3 inches (5 × 8 cm) using the paper Zero Ink Zink Imaging.
Products Zink Paper allows you to not depend on the needs in the ink. Instead, a specially formulated paper, which includes crystals paint. Heating the various areas of the paper within a certain time period at certain temperatures, paint colors appear, and the image becomes visible. The company Polaroid say that the result – "full-color, high-quality, well-stored and protected from any spot images without ink cartridges, ribbons or ink at all."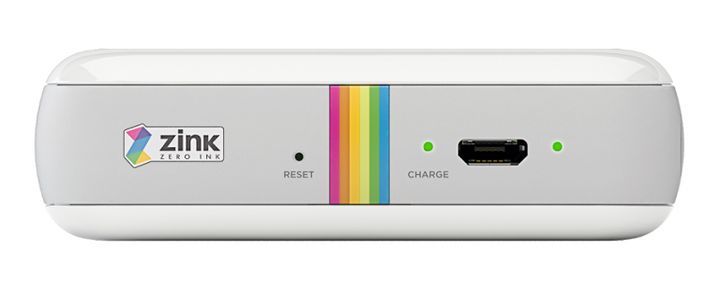 Printer Polaroid Zip has the following dimensions – 2.91 x 4.72 inches (7.4 × 12 cm). The device weighs 186 grams (0.41 pounds). The printer is powered relative internal rechargeable lithium-ion battery that can work during printing up to 25 photos on a full charge. This device connects to the smartphone user or via Bluetooth, or via NFC, and is controlled using the accompanying application that is compatible with both the operating system iOS, and with OSAndroid. The only physical element of control over the device itself – the power button.
The new portable printer to print photos on the go will retail for US $ 129.99.
Read another very interesting article about alternative energy of the Sun, water and air.