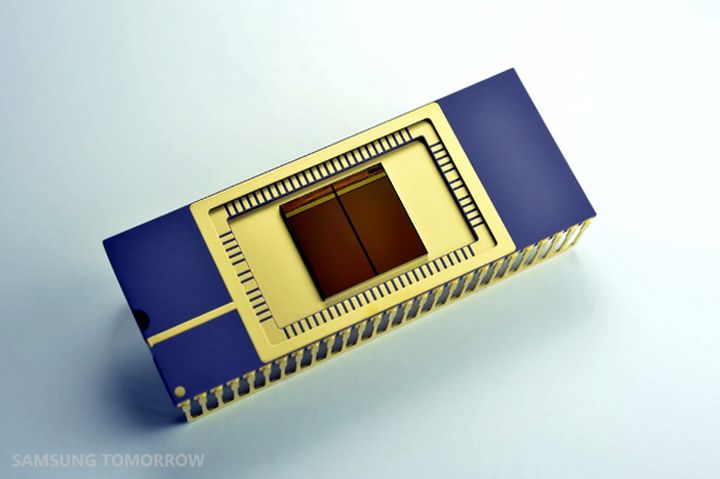 Samsung Electronics has announced the start of mass production of 128-gigabyte (GB) of ultra-fast flash memory technology based Universal Flash Storage (UFS) 2.0, for use in the current flagship smartphone. UFS 2.0 – this is the most advanced in the world JEDEC-compatible specification for flash drives next generation.
"With the launch of mass production of ultra UFS flash memory with the largest capacity in the industry, we make a significant contribution to it to provide more advanced mobile experience for consumers – said Ji Baek Ho (Jee-ho Baek), senior vice president, Memory Sales and Marketing of Samsung Electronics. – In the future, we will continue to increase the number of our storage solutions, high-capacity, stimulating further growth of the market premium memory. "
UFS flash memory from Samsung uses the Command Queue – a technology that increases its instruction to the SSD-drives through the serial interface, which significantly increases processing speed compared with 8-bit parallel interface based on standard eMMC. As a result, the performance of reading random access news from Samsung is 19,000 IOPS (Input / Output Operations Per Second – the number of input / output operations per second), which is 2.7 times faster than the speed eMMC 5.0, the most common today type of internal memory for high-performance smartphones. And it's more than 12 times faster than random reads of 1500 IOPS, which provides a standard high-speed memory card. Also, this technology provides high-speed sequential read and write, increasing productivity to the level of SSD. Additionally, a new flash memory from Samsung to reduce power consumption by 50%. It is expected that the new solution from Samsung will significantly improve system performance.
Samsung believes that in the future UFS-solutions will support the needs of the market of mobile devices class high-end while the eMMC-solutions will be used for mobile devices, the average price category.
Performance trends for writing random access of 14,000 IOPS, which is 28 times faster than a conventional external memory card, allowing the decision to provide playback UHD-video and smooth operation in multitasking, significantly improving the user experience.
New UFS flash memory from Samsung will be produced in versions of 128 GB, 64 GB, and 32 GB. With the capacity, twice the capacity of the line products eMMC company Samsung, Samsung's new product will be the best solution for data storage for high-performance mobile devices.
To provide greater flexibility for their customers, Samsung delivers ePoP (embedded package on package) solution that can be installed directly on the logic chip, occupying about 50% less space.
Read another very interesting article about alternative energy of the Sun, water and air.