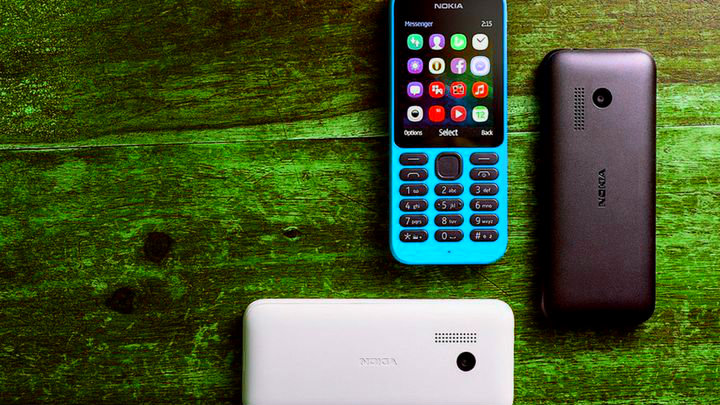 Nokia has died. Hail to Microsoft! Or not so simple? Asterisk first exhibition in 2015 was the cheapest dialer from a company with which we said goodbye in 2014, – Nokia 215. With Nokia, maybe we parted, and reluctantly accepted the shildikami melkomyagkih special characters on colored smartphones. But not all so simple given the transition from brand to brand, so the Nokia 215 – yet Nokia.
It looks like Santa has heard my pleas for BlackBerry Passport, which want mnogobukvopeysateli for on a touch tone telephone to write texts more convenient than the touch qwerty-keyboard. But this year's budget was limited, so that the heavens opened, and all who wish to call, write, and Internet juzat necessarily physical button fell out Nokia 215. In the bright clothes acid green or standard black and white. It is a pity that from yellow refused. Or fucking red, as was Lumia 1520, uh-oh. Nevertheless, it 215 model became the cheapest dialer with Internet access. Its price is only some $ 29.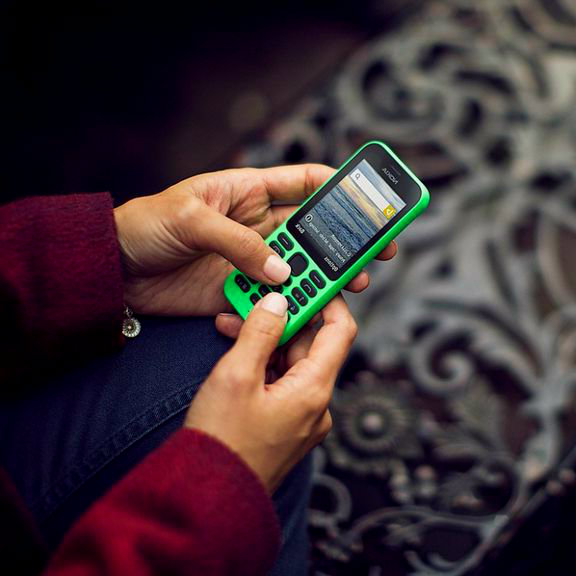 For that amount you get a dialer without a Wi-Fi-module. That is, the Internet as it is, but EDGE. In this case, the manufacturer is positioning novelty as the phone to the Internet, because it sewn applications Facebook, Twitter, Opera, Bing Search and MSN Weather. With hardly imagine how "people first buy a phone to access the Internet" will be put up at the speed of download and update pages. But 29 bucks, my friends!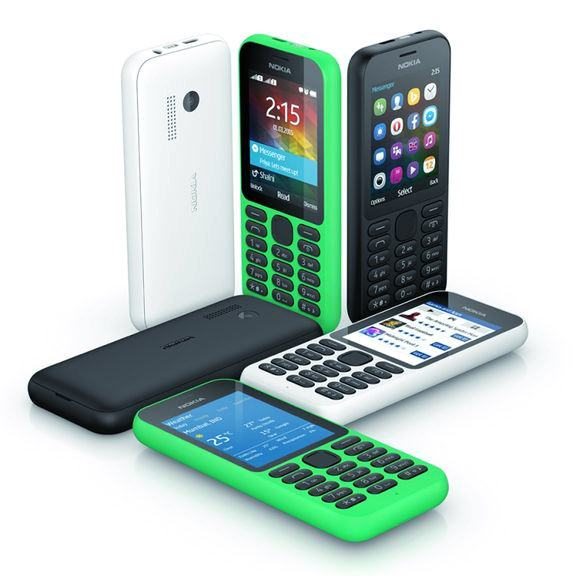 With regard to the general specifications, everything is so boring if we looked into the product catalog for 2000. Platform Series 30+, 2,4-inch display, a resolution of 320 by 240 pixels, color, 8 MB RAM, built-in memory of the word, and states that the primary means of data storage – microSD-card up to 32 GB. And the cherry on the cake – 0.3 megapixel camera. Schaub has been viewed. It is necessary for such pictures in Instagram special hashtag think of. And then will be born a new direction in mobifoto – 0.3 masterpieces.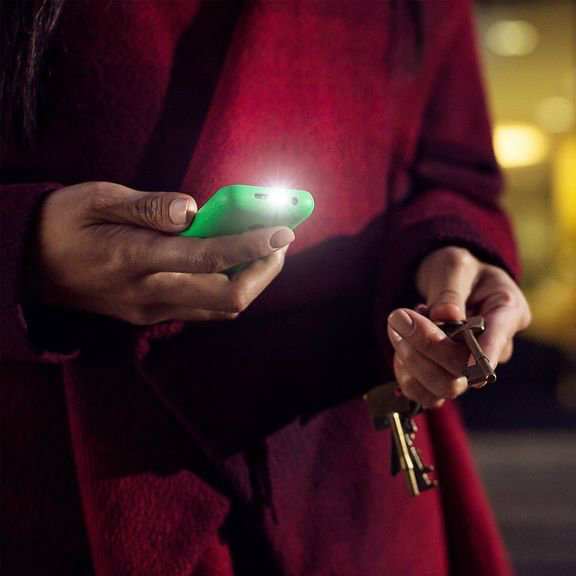 But there are cool things in the Nokia 215. For example, a flashlight! And FM-radio – in my OnePlus One radio there, and there is, cool. Did not expect to see the adapter Bluetooth 3.0, and it also is. And even a separate function SLAM to transfer data between phones. And still to this unit can be connected to a wired headset and hands-free.
Here is such a small brusochek happiness for those who want and have enough buttons EDGE. Laugh laugh, of course, but it can be a great choice for people who are aware of their dependence on the Internet. At this rate it will soon lose its cunning on, and the phone will remain valid for calls and radio. Its useful case studies of this device is offered in the comments.
Read another very interesting article about alternative energy of the Sun, water and air.