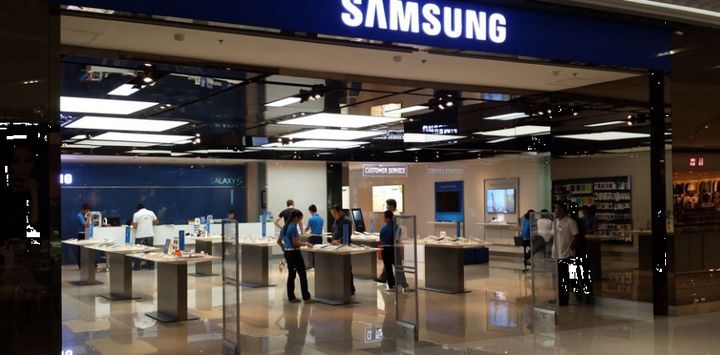 Samsung Electronics has announced the release of innovative components for mobile devices of the next generation. Represented by an 8-megapixel sensor with a color filter RWB (Red-White-Blue / Red-White-Blue) based on proprietary technology ISOCELL for the front camera, as well as integrated circuit NFC (Near Field Communication) with improved radio frequency performance.
The new 8 megapixel CMOS-sensor image with color filter technology based RWB ISOCELL – model Samsung S5K4H5YB – provides high image quality when shooting in low light conditions and high color accuracy. Combining technology and capabilities ISOCELL recently developed by Samsung color filter RWB, this sensor provides high-quality digital images.
Samsung ISOCELL proprietary technology significantly increases sensitivity and allows you to effectively control the collection of photons, which provides highly accurate color reproduction even in low light conditions. Creating special physical barriers between each pixel ISOCELL technology reduces cross interference power at 30% and 30% capacity increase rate of the potential well (FWC, full well capacity) in comparison with a conventional pixel sensors BSI (Back Side Illumination).
The new color filter RWB further improves sensitivity and color reproduction, allowing you to improve the signal-to-noise ratio of more than 3 dB (decibels) in low light conditions. In addition, unlike other types of configurations of color filters, a high similarity between the RWB and the RGB model eliminates the need to convert RGB RWB, which prevents the undesirable change in color.
Launching a new 8 megapixel sensor RWB ISOCELL Samsung's mass production of the product is scheduled for the second quarter of this year.
The new IC NFC (model S3FWRN5P) provides significantly improved RF performance – more than 100% in card emulation mode and 20% in reading mode compared to its predecessor.
The integrated circuit equipped with the one of the small antennas are currently on the market, which is supplied in the form factor of the film type and can be installed on the smartphone without additional auxiliary devices. This allows manufacturers of mobile devices further advantages in the design, enabling to meet current consumer demand for thinner and lighter device.
NFC integrated circuit meets the strict requirements of POS-terminals to pay in retail outlets and fully supports a new generation of smartphones. With the integration of flash memory Samsung, produced on 45-nanometer process, the new IC NFC also helps customers save time and resources for further development and certification.
The new IC NFC already put into mass production, the reference sample of the product is already available for manufacturers.
Source: Samsung
Read another very interesting article about alternative energy of the Sun, water and air.