Samsung has cycle of releases its flagship smartphones, while quickly gaining popularity Chinese brand Xiaomi has not yet decided on the exact date of release of its main device of the year. A good example of this situation is Xiaomi Mi5, which we are waiting for two years. It is reported that Samsung Galaxy S7 and Xiaomi Mi5 will be presented at the exhibition MWC 2016. We decided to compare both flagships and choose which of them is more attractive to customers.
Samsung Galaxy S7 and Xiaomi Mi5: Design
Samsung Galaxy S7 is a worthy successor to last year's Galaxy S6. Redesign of the previous generation of the smartphone has been so significant that this year the South Korean manufacturer has decided not to pay special attention to the appearance of the mobile device.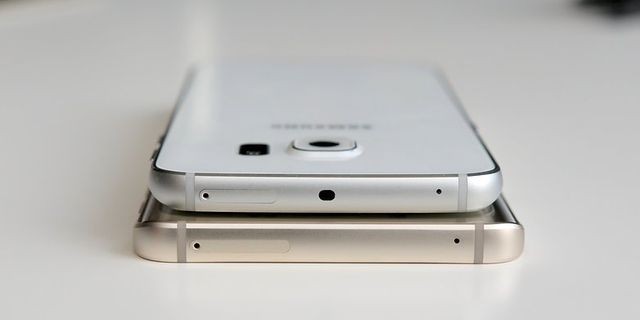 Galaxy S7 has curved edges that make comfortable to hold smartphone in one hand. The main update is aesthetic 2.5D effect of glass on the front and rear panels.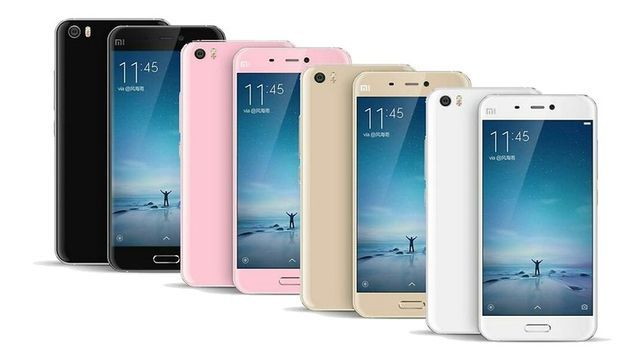 New flagship Xiaomi Mi5 we are waiting for a long time. Over the past two years, smartphone has gone through several stages of prototypes and design changes. At the moment, information about Xiaomi Mi5 is bit confusing. It is said that Chinese smartphone will be available in two sizes with completely different characteristics and appearance. Recently it was published an image that demonstrates Xiaomi Mi5 in metal body and more similarities with HTC One A9 and iPhone 6.
Samsung Galaxy S7 and Xiaomi Mi5: Display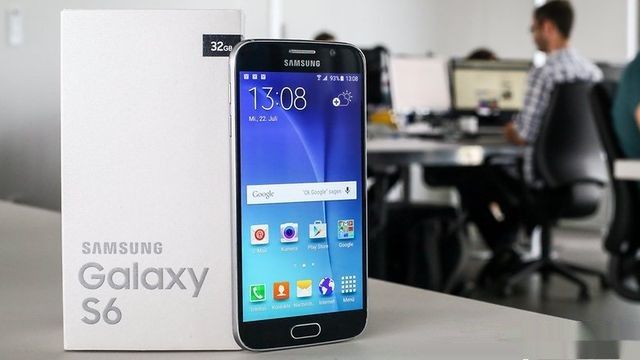 Display Galaxy S7 is equipped with QHD resolution (2560 x 1440 pixels), similar to last year's model. In fact, Galaxy S6 screen is one of the best on the market. 4K screen is very unlikely, and we do not think that Samsung is ready to take such a high risk, because in this case the price of smartphone will be significantly increased, while the difference between 2K and 4K is almost invisible to the human eye. As expected, screen will be developed with Super AMOLED technology and will have a size of 5.2 inches. A completely new function can be Force Touch.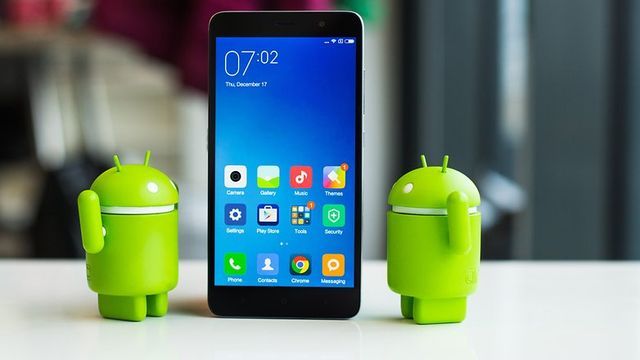 Information about size, resolution and technology Xiaomi Mi5 is still unknown. Some sources claim that smartphone screen will have 5.7 inches and resolution FullHD (1920 x 1080 pixels), while the other provides information about 5.5-inch display with a higher resolution QHD, similar to Galaxy S7.
Samsung Galaxy S7 and Xiaomi Mi5: Camera
Galaxy S6 has an excellent camera, maybe even the best on smartphone market. Rumors indicate that the Korean manufacturer has decided to reduce the resolution of camera in favor of the larger receptor pixels in sensor. In particular, it said about 12-megapixel camera.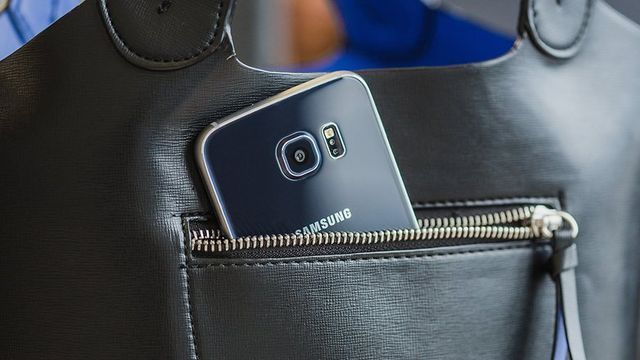 At the same time, Galaxy S7 smartphone will have a camera, designed by new technology DUO PIXEL. It is reported that new technology will reduce the level of noise in low light conditions.
Xiaomi is not famous for its high-quality cameras, but if you look at the last Redmi 3 and Redmi Note 3, the company is making great efforts to succeed in this category. Recently, Hugo Barra posted a few pictures on Facebook, which are made on Xiaomi Mi5.
The images have a resolution of 16 megapixels. It can be assumed that Xiaomi Mi5 will have 16-megapixel camera. We should note a good sharpness, thanks to optical image stabilizer. However, photos were taken in good light, meanwhile, we are more interested in shooting at dusk or indoors.
The latest information says that Galaxy S7 will be equipped with 5-megapixel front camera, while Xiaomi Mi 4 will offer 5-megapixel camera on front.
Samsung Galaxy S7 and Xiaomi Mi5: Battery
At the moment, we know that Galaxy S7 will not have a removable battery. Also, manufacturer refused to use USB Type-C port.
As expected, both smartphones will have a battery capacity of 3000 mAh. If for Galaxy S7 it is increasing, because the battery life of Galaxy S6 was Achilles' heel, while for Xiaomi Mi5 these figures are not so attractive. It is worth recalling that Xiaomi Mi 4 is equipped with 3080 mAh battery, while Xiaomi Redmi 3 offers a 4000 mAh battery.
Samsung Galaxy S7 and Xiaomi Mi5: Software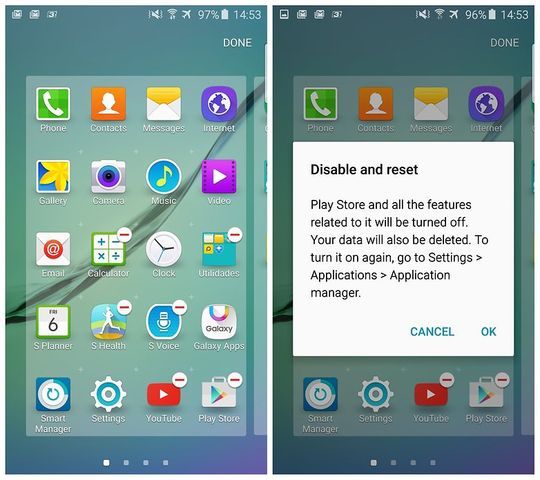 The South Korean manufacturer has updated its latest flagship smartphones to Android 6.0 Marshmallow and introduced new features of own custom shell TouchWiz. One of the main features of Galaxy S7 will be browser with unique functions.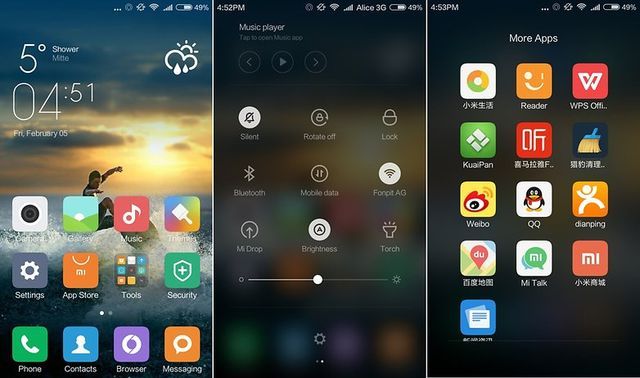 Xiaomi, as usual, produces smartphones with MIUI interface. If we are not mistaken, Xiaomi Mi5 will work on the seventh version of user interface MIUI based on the latest version of Android 6.0 Marshmallow. It is reported that the main change in software will be in API camera, such as manual control of camera and photos in RAW format.
Samsung Galaxy S7 and Xiaomi Mi5: Performance
It was published the photo of Galaxy S7 in AnTuTu application. As you can see below, new flagship of Samsung is going to set a new performance record.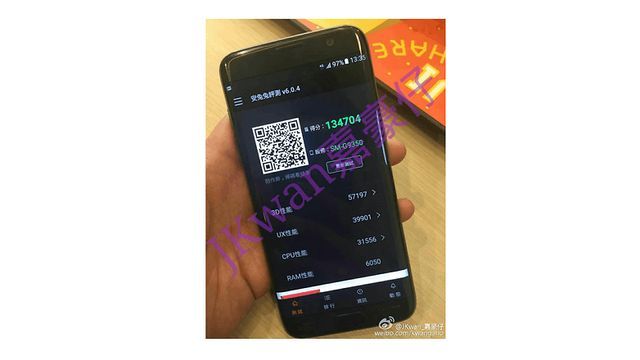 It is possible that both smartphones, Galaxy S7 and Xiaomi Mi5, will be equipped with processor Snapdragon 820. In addition, we know that Galaxy S7 will be available is another version with Exynos 8890.
It is said that Xiaomi Mi5 will be available in two versions of RAM: 3 GB and 4 GB. It can be expected that Galaxy S7 will also use 4 GB of RAM.
Samsung Galaxy S7 and Xiaomi Mi5: Price and conclusions
Samsung has always been considered one of the best manufacturers of mobile devices. If sometimes we had questions on the design, such as Galaxy S5, but performance has always been undisputed. This year, Galaxy S7 design remained the same, while main changes have affected on battery, processor, water resistance and MicroSD card.
Xiaomi is quite young player in the smartphone market, so company has a right for some experiments. The main advantage of Xiaomi Mi5 will be a price. Perhaps this is enough to attract buyers?
Read another very interesting article about alternative energy of the Sun, water and air.