High technology at the service of the Romantics. There were a very unusual swimming facilities on electricity. It's about electric catamaran Chilli Island, which was created for lovers.
Feature of the new electric catamaran
The vessel is designed for two passengers who want to relax and unwind in an intimate atmosphere. For protection from the sun has a comfortable canopy of 3 adjustable panels.
Among other things, there is a sound system with 2 speakers, the power to 80 W, as well as the special stand for bottles and glasses. The built-in cooling system protects beverages from heat.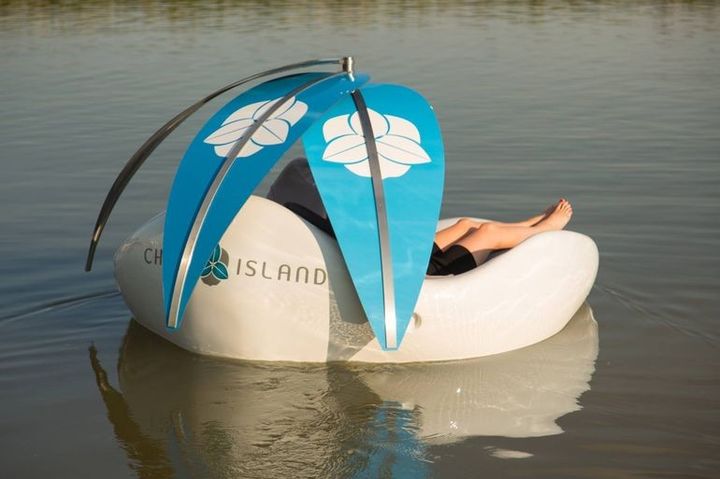 For comfortable pastime on board an ergonomic chair.
Novelty actuates electromotor 0.5 kW. For those who are a little – there is a configuration of 1.0 kW. Power engine gets from 2 batteries of 300 Ah.
These batteries provide up to 6 hours of battery life. About the maximum speed catamaran no information. Outside, apparently, does not exceed 4 km / h (according to sources in the network).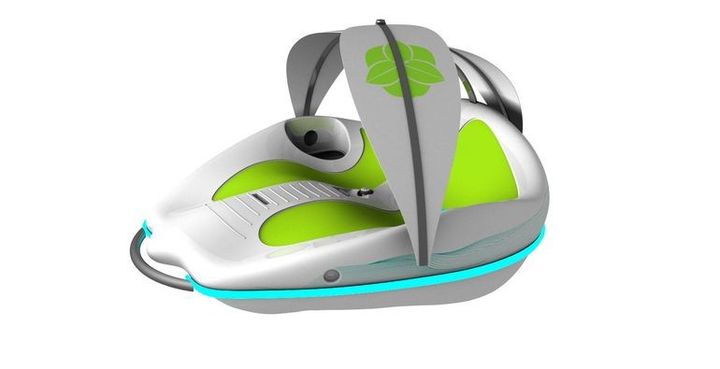 By means of the trackball. Manipulator allows to accelerate and slow down the boat, to ask the right direction. Moreover, easily, almost intuitively. Each handle.
Invention weighs 200 kg (with a width and a length of 2.5 m). If desired, you can install on electric catamaran Chilli Island colored LED lighting, a special way to issue a fiberglass hull and so on. There would be money.
Speaking of cost. Asking for the base electric catamaran model is 11225 US dollars.
Source: gizmag
Read another very interesting article about alternative energy of the Sun, water and air.