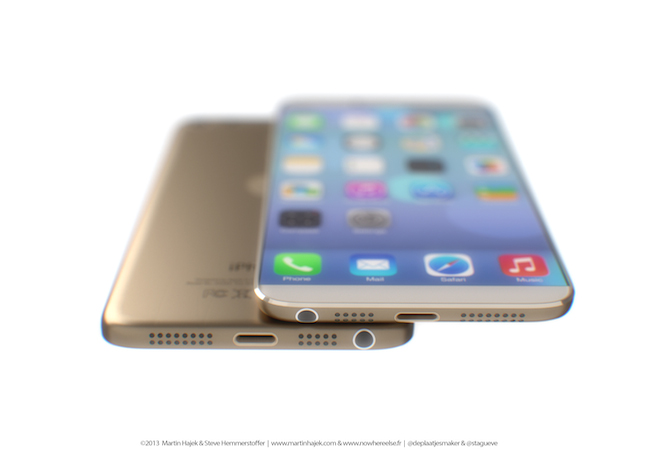 Continue to collect rumors about the iPhone 6 in the bunch. From what we already know – it is a large display covered with sapphire crystal A8 processor and a body similar to the body iPhone 5c or iPod. Sonny Dickson recently added information about «Ultra-Retina» display and a thickness of 5.6 mm. It's time to throw in the treasury another possible feature of the future smartphone.
This post is credited San analyst Xu Chang. Citing sources familiar with the plans of Apple, he argues that the new iPhone will be built three new sensor. The most amazing thing – it's sensors to measure atmospheric pressure, temperature and humidity. Not aid heart, as everyone expected. Why device with Internet access built meteorological station says neither analyst himself or colleagues iDB, who talked about this rumor. My head also comes nothing but absolutely fantastic choices.
Very thin, very clear and very powerful smartphone, well built and weather station – that's what awaits us in the autumn of this year, according to the latest rumors. Or not fall, because some rumor about summer. And can not the iPhone 6, and two devices, one of which will not be called iPhone, there were those rumors . How rumored to believe, you decide, because they just give you understand their expectations and wishes.
Read another very interesting article about alternative energy of the Sun, water and air.