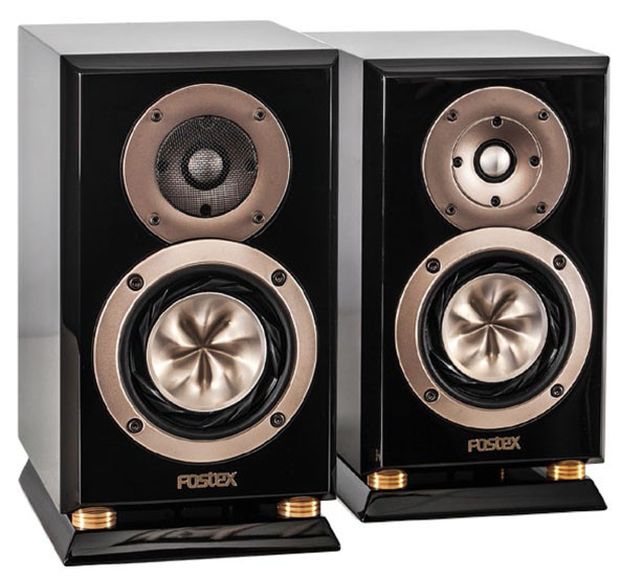 Recently we shared with readers his impressions of our flagship GX Japanese company Fostex, powerful GX-250MG. Today we test the junior model in the series version Limited. From a GX-100 is characterized by the presence of the pedestal with four legs; He bolted to the body column with one screw. Reflex port she goes to the back cover, not down, as is often the case with such a design.
Speakers are very small but eye-catching, especially when taken with protective gratings silver-gray color. This is due to the kind of catchy and unusual patterns – both with membranes made of magnesium. Do dome tweeter (0.75 inch diameter) there is a small "backbone"; This increases the rigidity of the hall and improves the angular distribution of the radiation. Corporate midrange / woofer has a HR-diffuser – Hyperbolic Paraboloidal Rotation (hyperbolic paraboloid of rotation) – and a very special suspension.
Limited variant is available in a universal black lacquer; Finish Fostex GX-100 – red, brown or yellow
Rear adjustment knob located response from -2 dB to +1 dB in the frequency band from 1.6 kHz to 6 kHz. Tissue protective grille to play virtually no effect, but the removable cap of fine metal mesh, easily clips around the tweeter, making small adjustments to the sound.
Making out a good speaker and evaluating the quality of workmanship and finish, you will begin to perceive more favorably of their price, but the final verdict can emerge only after listening.
And the fact that they play very well, you will understand immediately. They have smooth, some extremely fluid sound, music and pours some thin trickle, then a torrent. Speed and rhythm at the same time a very good speaker is also impressive. In the beginning of the song Money for Nothing c drive Brothers in Arms Dire Straits volume group is growing quickly, but fascinating; at any time hear everything to the smallest detail. Mark Knopfler comes vocals, plugs and clear elastic rhythm – and listening pleasure. Extensive scene, filled with air, lead singer and tools focused perfectly. In a small room and the bass will be enough, especially as it is deep for such dimensions, textures, and always under control. In the latter, the title track of the album roar of war, if not entirely convincing, it is highly selective and marked.
Coloring of the sound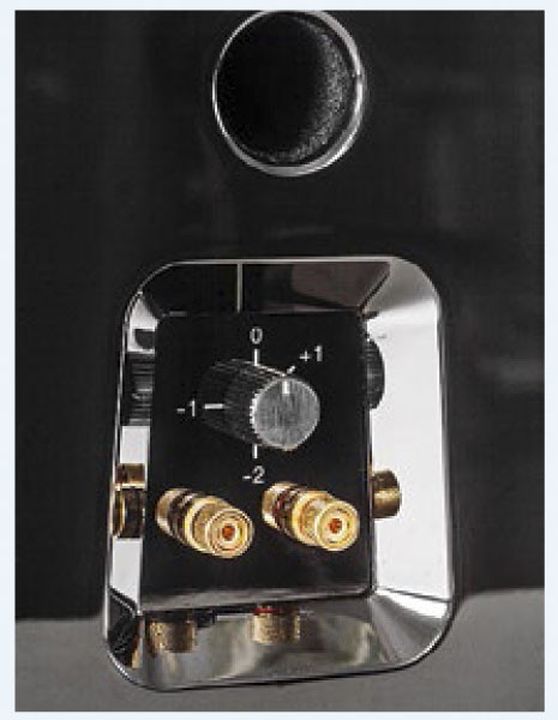 When installing the controller to mark -2 dB sound becomes somewhat uncollected, and even appears reverb effect. At the level of 1 dB – focus on the middle; Singing it is beneficial, especially if you want to concentrate on it. If tweeters cover nets, the RF made clearer, as if traced. – The choice is yours.
Similarly, classical music, such as Symphony №5 by Shostakovich, performed very accurately with the correct placement of instruments on a vast stage, the wealth of their voices, but not as large as it should be for such a deposit.
But to the Arrangement on jazz CD Jacques Loussier Trio Handell Water Music & Royal Fireworks such claims do not arise. Piano sounds natural and balanced, percussion calls and iridescent, and not just bass boomed, and acts as a stringed instrument with all its richness of timbre.
But the real horse Fostex GX-100Limited – transfer vocals. In any genre, he sounds great, but especially please fans of bel canto. Countertenor David Daniels with SACD JS Bach Sacred Arias & Cantatas striking beauty and technicality, easily extended listening involves not the most popular and easy to read works.
I am glad that not as perfect as this one, too, do not interfere with recording Fostex convey the charm of opera singing. Brilliant coloratura Cecilia Bartoli with CD Maria Cecilia Bartoli served gently, filling the senses. And even the unique voice of Maria Callas from the album Best of Maria Callas seems alive and free from interference and imperfections long record technology.
Small Fostex GX-100Limited endowed with great talent. Their sound is accurate, fast, emotional and very plastic. Listen to them – a pleasure with all genres, where bass are no increased requirements. So that cost should not be scare, they are worth.
Price: $ 3000
Pros: Balanced, accurate, fast, but smooth sound; beautiful microdrivers; detailed and transparent; a large scene, excellent focus
Cons: Nothing significant
Verdict: Small, cute and versatile speakers, but especially good for vocal
Read another very interesting article about alternative energy of the Sun, water and air.