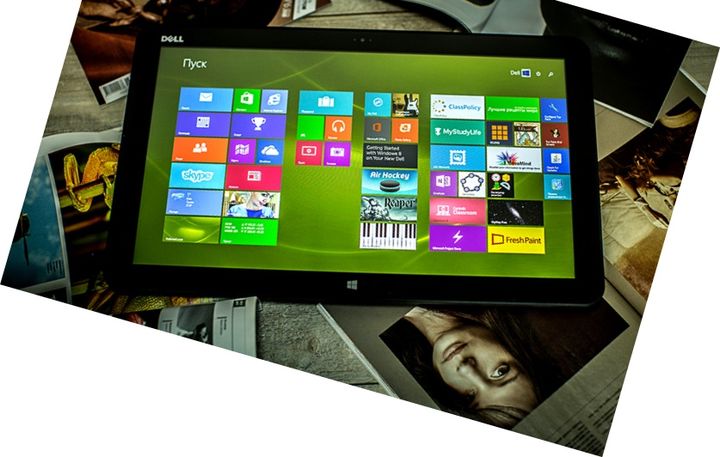 The tablet is it? Monoblock it? Dell this big man doth portable desktop with a touch screen. Sounds cool, and somehow even majestic.
And if I shoot a commercial that device, the script reveals its essence, would be something like this: a model office worker job working at his workplace, for working PC (of course it was a Dell XPS!), Especially in the working environment, with co-workers who strained his eternal workers talk about this rr-work … And at one point he jumped up, threw this routine flick of the wrist grabbed the tablet part of "Transformers" (surprisingly, it is! And all such: «Wow» !), quickly left the fact that screamed "work work!" soared like a bird, and sped away with his gadget based somewhere in a comfortable place (eg, on a bench in the shade of birch or oak, or perhaps even sequoia – it all depends on the selected advertising budget). And there it was easy-easy – fresh ideas, new dreams, plans, inspiration … and help – Dell XPS MTouch 18. And with all of this against the background of the composition plays «I believe I can fly".
Okay, it's all nice and colorful (at least in my mind I am a great writer!), But what is it like in reality is this … m-m-m, how can it be called something? And I will in every one: classic, Tablet computers, transformer, tablet, desktop, ekranische, 18-inch bully, etc.
External signs
Photo and video can be estimated that looks Dell XPS MTouch 18 stylish and modern. Made in a minimalist style and a certain rigor. Materials of excellent quality, all items / elements / components thought, assembly excellent, the controls in a convenient location. For appearance put him "excellent"!
Next. 18.4-inch screen, the weight of the tablet – 2.3 kg (by the end of the test I have to build muscle, and I am now – as Schwartz. Do not believe me? I can throw in a personal photo). Dell XPS MTouch – and a good thing solid, threw in a bag (and it is better to take a suitcase on wheels) – and at least you are not afraid of the wind, not take away. Case / Pouch stores to pick up difficult, you need to look to the web. This point is explored personally.
But seriously, it is still the most convenient to use it, so to speak, in a stationary position and take only as needed, for example, speaking and declaring something in front of their colleagues, going to meetings or lunch in a cafe for coffee, there to watch your favorite TV series for relax.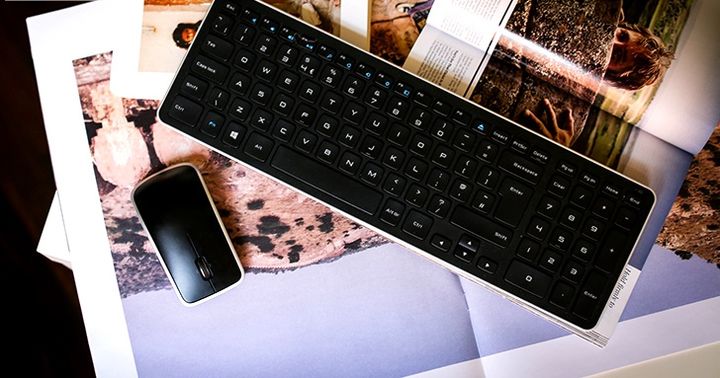 Well, if juzat home (purely as a tablet), you can put it on the couch, with bryaknuvshis next to the belly. Or in a sitting position, putting the "baby" to his knees, gently stroking live plitochki. You can find some other comfortable posture, especially if you're a yogi. By the way, as a plus – a device, even if the long runs, barely heats up. Although, if you do not have heating, it can be a disadvantage … But I use option when you hold Dell XPS MTouch in the hands and poke at the screen with your finger, not like absolutely, and not because the tablet too big or too heavy, or a reaction to tupit touch. No. Just the screen instantly becomes Mark, "zamatsannym" to it all right … Just stick and back side, soft-touch surface – loves to collect fingerprints, dust and so on. Even in the photo, although I am pretty rubbed, so much shone visible prints.
Another thing – to use it permanently, occasionally taking out "nests". Grace and only. For giant tablet has a handy stand, the slope of which is regulated (almost 90 degrees). Magnetic mount. In stand no electronics, as it usually happens in monoblocks. "Iron" in the monitor part to all their carry. Stand weighty, solid, too, feels drawn to a couple of kilos. It can charge portable desktop, if you connect it to the power supply (if this action is published by a particular sound). Risk of falling from the base plate is the place to be if you accidentally touch or attempt to quickly grab with one hand.
For comfortable work for the coffee table type (low table), you can use the convenient folding rubberized feet, built-in plate, they are on its rear side. Locate the gadget they can be used in two ways: in the form of a tablet from the top "(and in doing so he raised a little) screen and in your face (opposite; in short, standard).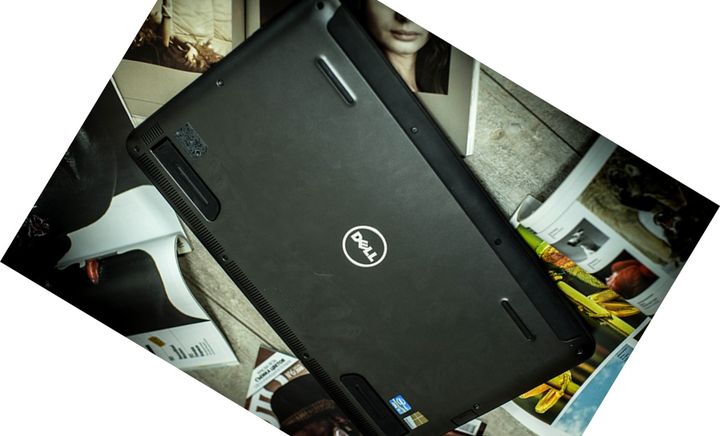 And if you want to place the giant flat, on the back side there is a small rubber protrusions, so it does not scratch it.
In general, everything is left so that the device can be conveniently used in all sorts of variations and anywhere.
The set can go (but maybe not as much wish) wireless keyboard and mouse, they work without the use of USB-transmitter, and therefore do not take up one of the two available ports here. Nice additions, look and work well. Without them I would not acquired such a device. I think the overpayment is worth it (unless, of course, you have lying around the house is not such wireless add-ons).
Connectors
Along the perimeter of Dell XPS is a thin rubberized protective frame, her same – connectors. On the left side – volume control, audio jack, memory card slot, power connector, and a pair of ports USB 3.0. Right more freely. Here the power button, speaker and a connector for a security lock. All, as mentioned above, is located conveniently.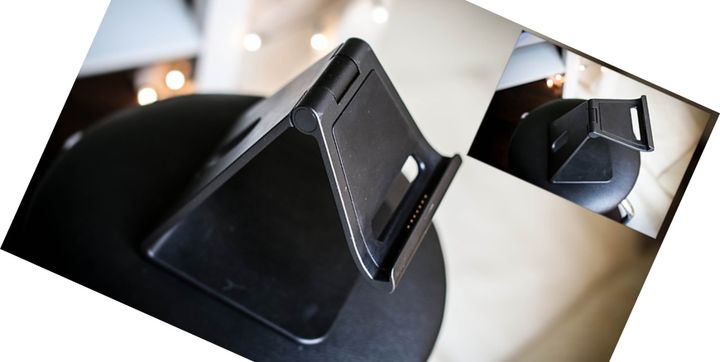 In the frame of the front panel is placed a webcam of 1.3 MP (pure quality for Skype and self), a microphone and a light sensor; at the lower edge – a characteristic touch button Win. Behind the camera is not. But why? Well, you can dream up, of course.
Oh yes, I almost forgot. Ethernet port and HDMI is not.
About the Home
Screen, as already mentioned, 18.4 inches, IPS. Supports up to 10 touches, so you can download any igrulki and play are not alone (for example, there is a "hockey"). Full HD resolution (1920 x 1080 pixels). The picture is bright, juicy, wide viewing angles, the response to touch nimble, sprightly. No complaints.
This gadget works on Windows 8. If we talk about the technical characteristics, they are like a little old ultrabook. Memory of 4 GB, you can not build it. Percent to 2 cores, Intel Core i3-3227U, the clock frequency of 1.9 GHz. 500GB hard. Ckazhem so, for everyday office tasks enough power. Monoblock not tupit. Is meant to work with Internet resources, suggesting Flash, scripts, watching videos as well as various office applications. Even with "photoshop" work, in principle, possible, but if it is not included in the list of priorities. Still, if you overload the plate bunch of problems, he begins to slow down. On the game (if it's not something Tipo "throwing birds", "checkers", "hockey") do not count, do not go, it is rather weak for them.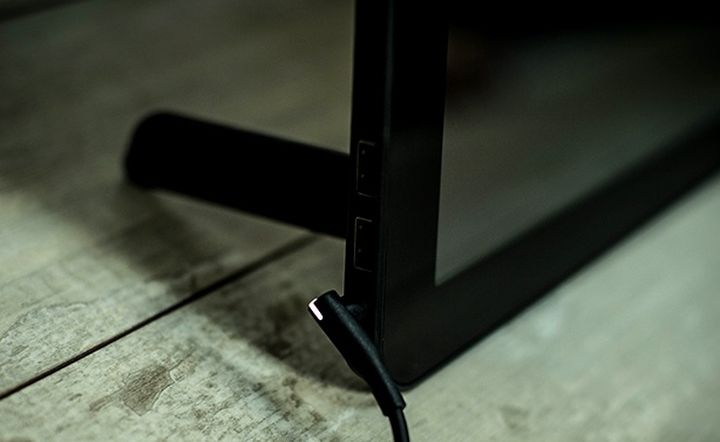 As for graphics, it uses the built-in graphics processor Intel HD 4000. And for the wireless communication module responsible Intel Centrino N2230, which supports Wi-Fi and Bluetooth 4.0.
Battery 4800 mAh. In the nenapryazhno use – surfing the Internet, reading – a charge lasts up to 4-4.5 hours. With the active use – games, movies, etc. – 2.5-3 hours.
Read another very interesting article about alternative energy of the Sun, water and air.