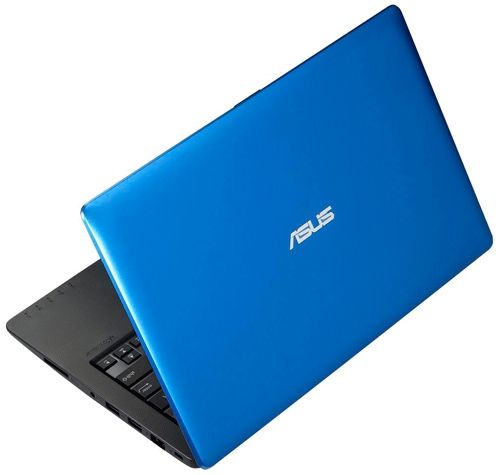 To a laptop, ASUS X line includes models that are more consistent with the initial level in terms of performance. At the same time, they should not rank as low-grade because in most of these devices include advanced components and design are the envies of any other laptop. In particular, to the exterior 11.6-inch ASUS X200MA you will not remain indifferent, and the filling of this small laptop can be considered optimal for many daily tasks, despite the fact that it is far too heavy duty. In general, the screen beautiful laptop and try to find a highlight.
Design – ASUS X200MA
Classic colors in the notebook chassis are the talk of the town. However, sometimes bright colors just inspires and elevates mood, and if the manufacturer has provided several options, the more likely to find them among the "most-most". So, laptop ASUS X200MA can be white («Elegant White»), black («Gentle Black»), blue («Ocean Blue») and red («Hot Pink»).
All laptops other than white are black interior, but they all share one thing: in each case the inner surface is complemented by a stylish textured pattern. In general, to make a choice between these well-chosen colors and modern design will not be easy even dandies with experience.
In this review, we consider a model made in blue colors. She looks great in both closed and open, and will certainly be appreciated by amateurs of all fashion. However, if we talk about the originality of the laptop, it is actually normal – rounded corners, smooth panels, sloping down to the side faces.
The bottom of the device is made whole, not even the battery compartment. The reverse side of ASUS X200MA – this lattice ventilation feet for stability, as well as slots for speakers. Cogs are very small, so unleash your laptop and get close to the components will be easy. Incidentally, the case has dimensions 300h200h26 mm. As regards weight, it is small, only 1.2 kg. It is unlikely that it will become a hindrance if you wear the device every day.
Display, sound, webcam
Laptop display has a size of 11.6 inches diagonally, as well as the low resolution of 1366×768 pixels. The glossy screen surface is very glare, so when you work necessary to select the optimum tilt angle. At the same time here saturated colors, a good level of brightness, contrast of 500: 1, so that any problems with the quality of the image should not be. Trump display – touch-sensitive surface, perfectly responds to commands.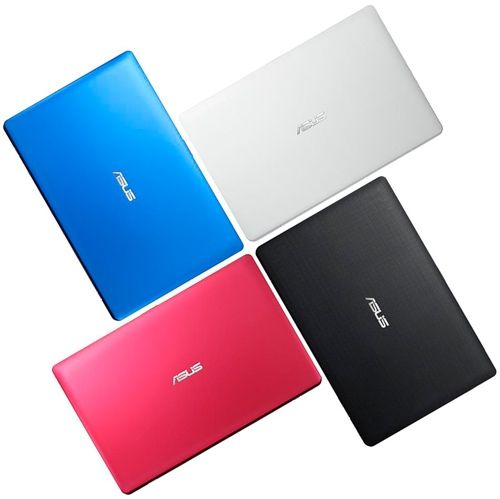 The speakers are arranged in the apparatus on the bevel front panel. If you keep the laptop on your lap, the sound, anyway, will overlap. But on a flat surface for the passage of sound barriers should not be. With regard to its quality, it is typical for most netbooks small volume, mainly high or medium frequency of the sound which is not always distinctive. Settings proprietary technology ASUS SonicMaster slightly improve it, and in the program AudioWizard can select the optimum playback mode ("Music", "Games", etc.). However, the changes will not be so radically that sound could admire and go without headphones.
Webcam in the laptop has a resolution of 0.3 megapixels. It is enough just for video conferencing, where you can make allowances for the graininess.
Keyboard and Touchpad
Keyboard unit takes the entire width of the working area, however, the button will not get too small. They are located on island principle between them met the optimal distance.
Just dial key block and adjacent to them [PgUp], [PgDn], [Home], [End] is not enough, so we need to get used to, at least, to the unmistakable keys. I am glad that the buttons are pressed smoothly and reasonably quiet.
Find the area of the touchpad on this laptop easy. It is in contrast to the texture podladonnoy site perfectly smooth, and the size is larger than most touchpads in the 11.6-inch devices. Position with the touchpad is easy: the area allows, and slide your fingers properly, and gestures are supported in the medium Windows 8. You can also perform vertical or horizontal scrolling, rotate the image or change its scale. By the way, all clickable touchpad area, at the bottom of the two mouse buttons are hidden. Visually, their shared border a small vertical mark.
Performance
Laptop ASUS X200MA 90NB04U7-M07650 operates on 64-bit operating system Windows 8. Performance of the device provides quad-core processor – Intel Pentium N3530 (Bay Trail-M), built by the standards of the 22-nm technology. The frequency of CPU cores is 2.16 GHz (with Turbo Boost it increases to 2.58 GHz), the cache of the second level has a capacity of 2 MB. This processor has a low power consumption, it does not exceed the maximum rate of 7.5 watts. In general, this CPU is not for serious computing, with him you can count on video playback, surfing the Internet, working with documents, etc. By the way, the configuration of the laptop equipped with not only the family of chips Pentium, and Celeron. But it is unlikely to them ASUS X200MA become more productive.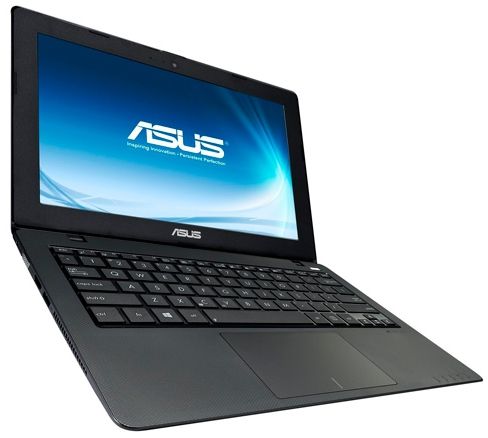 Visual computing is a built-in video card Intel HD Graphics (Bay Trail). It supports DirectX 11 and has won a total of four standardized flows. It can not provide a high performance notebook, including games. Is she the strength to be relatively old toys, for example, Counter-Strike: GO.
As for the small notebook in ASUS X200MA capacious hard drive connected via SATA. Its capacity is 750 GB and more than enough to store all kinds of files. The only thing that the hard drive can not boast of a spindle speed of 7200 rev / min, it is standard – 5400 rpm. It is noteworthy that in another configuration speed HDD will be similar, but the amount may be less than – 500 GB. And one more thing: all X Series notebooks provide an additional 3 GB ASUS WebStorage in period of three years. As for RAM, it is soldered to the motherboard and has a capacity of 4 GB standard DDR3. Unfortunately, the RAM is not subject to expansion, but 4GB is enough for stable operation of modern applications.
Ports and Communications
Interfaces in the laptop placed unevenly, particularly at the right edge of a little more than the left. So, you can see on the right slot for a Kensington lock, network RJ-45 port, two USB 2.0, combined microphone jack and headphone jack. A little closer to the front side is a card reader, readable format SDXC, SDHC, SD, MMC.
On the left side of the device are provided: HDMI, USB 3.0, VGA, socket for recharging. Surprisingly, the ventilation grille to remove warm air is not closer to the rear panel, but rather to the front.
By the way, the front and rear ports and connectors not, unless on a slant front end has two thin bars, which hides the speakers. Optical drive in ASUS X200MA, of course, is no.

However, at the front end is a core group of indicators. Their symbols are clearly visible on the site podladonnoy: Display Laptop Power, battery status, job storage, activation of wireless modules and Caps Lock.
Wi-Fi 802.11b / g / n and Bluetooth 4.0 are standard wireless communications, most modern laptops, including ASUS X200MA.
Battery
Battery in the laptop has three sections and capacity of 3300 mAh (33 Wh). She discharged after 3 hours, if it works gently: surfing the web, reduced to 40% brightness, work with text documents.
Conclusion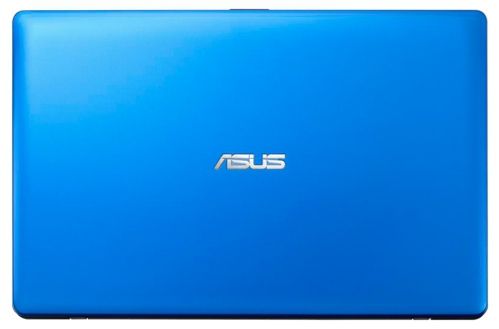 Apparently, compact laptops are not only not going to leave the computer market, but also struggling to gain a foothold in it. In particular, the ASUS X200MA there is not too productive, but modern filling, it is relatively small and lightweight, so they can be happy to use for frequent travel. In fact, the manufacturer has placed in him all that is necessary for modern users who often work with documents, using the Internet, watching videos.
Of course, this model does not pretend to be something special, paramount, however, for daily tasks it is ideal. It is unlikely that the price of about $ 550 will make think twice, especially since the purchase of a stylish laptop with a touch screen, outweigh all your doubts.
Source: Asus
Read another very interesting article about alternative energy of the Sun, water and air.